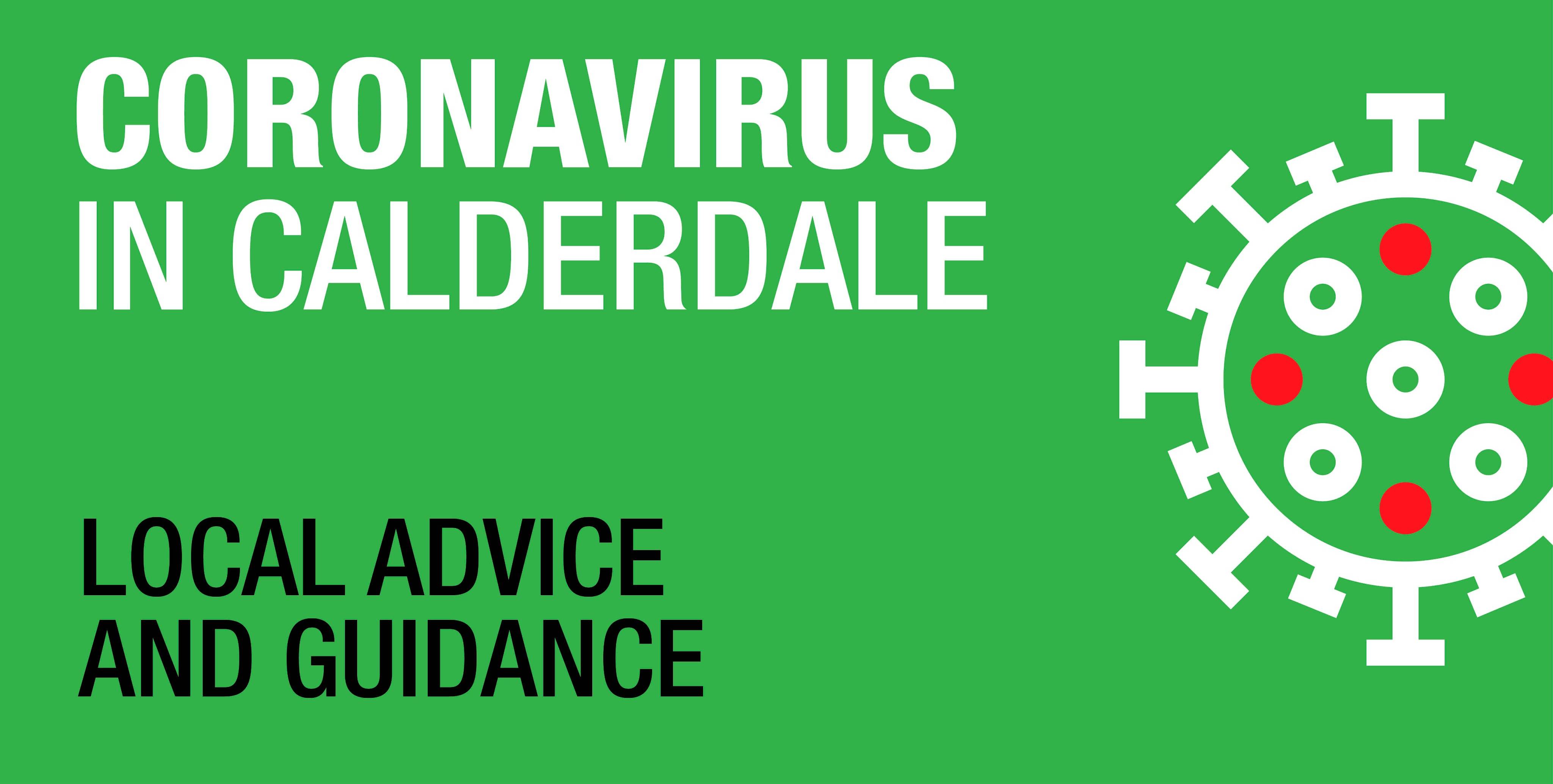 Places of worship in Calderdale, across all faiths, are playing an important and valued role in protecting people from COVID-19 and limiting the spread of the virus.
Throughout the pandemic, places of worship have continued to provide spiritual leadership for many people and have brought communities together, even when they were unable to open during lockdown.
The safe reopening of places of worship started from 4 July 2020. Unfortunately, their communal nature makes them particularly vulnerable to the spread of the virus.
However, Calderdale's venues have gone the extra mile to be COVID-secure, to support worshippers and the whole community, and to share public health advice with local people.
Calderdale Interfaith Council created a special group in response to the pandemic. The group works closely and tirelessly with Calderdale Council to ensure worshippers are protected.
Cllr Tim Swift, Calderdale Council's Leader, said:
"We are truly grateful for the way that local places of worship have helped to protect our communities from COVID-19. These venues play a vital role in many people's lives, and we know how challenging the pandemic has been for faith leaders and worshippers.

"At all times, our places of worship have shown their usual kindness and empathy towards our communities, and dedication to ensuring their premises and practices are safe.

"Our thanks also go to the many worshippers who have made personal sacrifices and adapted their routines to play their part in preventing the spread of the virus."
Since the start of the outbreak, Calderdale Council of Mosques has played an active role in providing information, advice and support on legal implications, health, safety and safeguarding to local Mosques and the entire community. Working with the Council, it has also helped to share important health messages with local Black, Asian and Minority Ethnic (BAME) communities, who have been disproportionately at higher risk from COVID-19.
Since March, Calderdale's Mosques have been supporting local efforts to deliver food parcels, medication and essential supplies to families in need. In August, Madni Mosque launched Halifax's first community fridge, giving residents and businesses the opportunity to share surplus food with those in need of quality food.
Nadeem Mir QPM, Chair of Calderdale Council of Mosques, said:
"The initial lockdown and the closure of all Mosques left a gaping hole in the lives of many Muslims. The Mosque is a focal point for many Muslim families. It provides much more than just worship. The loss of the facility resulted in many families feeling isolated and unsupported. Calderdale Council of Mosques initially assisted in bridging that gap. Working closely with our partners we were able to make our Mosques COVID-secure. This has included specific training for Mosque Committees and trustees, safety measures implemented to include reduction in congregational numbers, sanitisation, compulsory wearing of face coverings and social distancing. The reopening has brought a welcome return of spiritual and social connectedness, particularly for older people."
Revd Canon Kathia Shoesmith, Area Dean of the Church of England Deaneries of Halifax & Calder Valley and Brighouse & Elland, said:
"The lockdown earlier in the year which saw the national closure of Churches has been very difficult, and something we all hope will not be repeated. Church is the place where Christians come together as brothers and sisters to worship, share fellowship and receive the sacraments. It is also the place where we can support each other and share our faith journey with one another.

"Parishes throughout Calderdale, and indeed the whole country, have responded by staying in touch with their congregations and communities in many different and varied ways to ensure connections with one another could be, and are continuing to be, maintained. We are delighted to have been able to resume Church services from July and we are all working within the local and national guidelines, in addition to comprehensive guidance issued by the Church of England, to ensure that our buildings are COVID-secure and safe places to worship in."
People attending places of worship are asked to follow COVID-19 guidance to keep themselves and others safe:
When meeting friends and family you do not live with (or have formed a support bubble with) you must not meet in a group of more than six, indoors or outdoors.
Whilst engaging in an activity in the place of worship or surrounding grounds, always follow social distancing guidelines, even within a group of six. This means you should be two metres apart from other people to reduce the risk of transmission.
Wear a face covering at all times in a place of worship – this is required by law in England.
Avoid singing, shouting, chanting and raising voices. This is because of the potential for increased risk of transmission.
If you are showing symptoms of COVID-19 (a new continuous cough, a high temperature or a loss of, or change in, your normal sense of taste or smell) don't attend the place of worship due to the risk you pose to others. You should self-isolate at home immediately with other members of your household. You may be able to take part in digitally-streamed worship or other events.
Respect safety measures in places of worship, such as limits on the number of people attending, one-way systems, staggered entry times and reconfigured spaces for social distancing.
What are we doing to prevent and control COVID-19 in Calderdale?
It is clear that we will continue to live with COVID-19 for the foreseeable future. In line with Calderdale's Outbreak Prevention and Control Plan, the Council, local partner organisations and communities are working together to protect people from the virus and to prevent and manage outbreaks. This includes:
Engaging with and supporting communities, particularly in areas of high infection rates, and helping local businesses to be COVID-secure
Increasing and improving access to testing for residents
Carrying out local contact tracing to support the national Test and Trace service
Providing support to people to enable them to self-isolate
Enforcing COVID-19 restrictions.
We can all play our part to beat the virus by:
Washing our hands regularly
Staying two metres apart
Wearing a face covering when we are indoors where we might come into contact with others, such as public transport, taxis, shops, museums and places of worship
Not visiting, or having visitors from, other households
Staying away from crowds and avoiding close contact with others, such as handshakes and hugs
Keeping up with guidance
Isolating for 10 days and getting a test if we have symptoms of COVID-19
Following the advice of the Test and Trace service if we have come into contact with someone with the virus.
For up-to-date and reliable information about COVID-19, use trusted sources such as:
www.gov.uk/coronavirus(external link)
www.nhs.uk/coronavirus(external link)