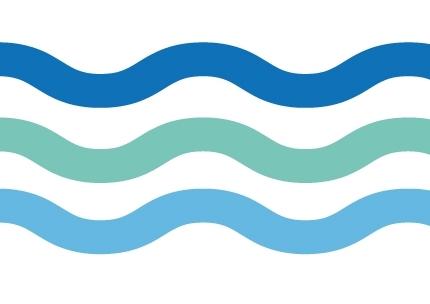 People in Calderdale are being reminded to check their flood preparation plans, to ensure they can protect themselves and their property.
It's almost eight months since the most recent serious flooding event in Calderdale, when over 1200 properties were affected by flooding caused by Storm Ciara.  As winter approaches again, Calderdale Council is advising members of the community to make sure they are prepared for possible flooding.
Calderdale Council's Cabinet Member for Climate Change and Resilience, Cllr Scott Patient, said:
"So much has happened in the months since the devastating flooding in February this year and we know that many people's thoughts have understandably been on the COVID situation. However, as we approach winter, it's important that people also think about the increased risk of flooding and do all they can to prepare for bad weather.

"Our volunteer flood wardens do an amazing job as the eyes and ears on the ground before, during and after flooding incidents. Their role is to support the whole community and report any local issues, so it's important that individuals help themselves and take responsibility for their own personal resilience.

"There are lots of simple steps that residents and business owners can take to ensure they're ready to deal with issues caused by any heavy rain or flooding. Hopefully these plans won't need to be used, but as climate change makes extreme weather events more likely, it's better to be prepared."
The following advice is helpful in preparing for bad weather and flooding:
Check your flood risk and sign up for free flood warnings at www.gov.uk/check-flood-risk

(external link)

to provide a prompt for action in the event of possible flooding from the river.
Sign up for weather alerts. Flash flooding is more difficult to predict, but you can sign up to the Met Office's weather warning service and check with your local flood group to get a better understanding of your local risk.
Keep an up-to-date flood plan and practice it regularly. This can reduce damage to your property in the event of a flood. The plan should include steps to take in the event of possible flooding (e.g. move important items to safety, turn off gas and electricity and install property-level protection products) and a list of essential items to have to hand when it floods (e.g. medicines, mobile phone and bottled water).
Check flood resilience productssuch as flood doors, pumps and non-return valves for signs of damage or wear and tear, arrange for them to be repaired if necessary and clear any dirt and other obstructions. Test them to ensure that they are in good working order and make sure you know how to operate them.
Think about how you could make your property more resilient.Combining flood resistance measures (including barriers, drain sealers and anti-flood air bricks) and resilience measures (such as sump pumps, raised electrics and water-resistant building materials) is the most effective way to protect your property.
Be aware that the Council and volunteer flood wardens do not provide sandbags to individuals during a flood. They are rarely the best solution for keeping floodwater out of properties. There are other products available, including artificial bags, that are more effective, easier to use, reusable, and will not rot in storage.
The Council will continue to regularly check drainage and is already carrying out leaf sweeping across the borough to reduce any impacts from fallen autumn leaves. However, drains can quickly become overwhelmed during heavy rain, so if it's safe to do so, residents are also encouraged to help keep drains clear by removing leaves and debris.
Pressure on drainage systems can also be eased by individual household measures. This could be a simple change, such as installing a water butt or more comprehensive changes such as switching impermeable landscape features (such as a paving) for permeable ones (such as gravel). Find out more at http://slowtheflow.net/(external link)
More information on preparing for, dealing with and recovering from flooding can be found at www.eyeoncalderdale.com(external link).
Residents and businesses affected by the flooding in February 2020 are also reminded that the deadline for submitting an 'expression of interest' form for the government's Property Flood Resilience (PFR) grant has been extended to 31 October 2020.
The PFR grant pays up to £5,000 to help homes and businesses install measures to help protect them from future flooding.  The work should reduce the risk of potential damage in future and make properties easier and cheaper to clean up if they do flood again.
Any homeowners and businesses that think they could be eligible for support and have yet to register their interest in the scheme, are encouraged to do so as soon as possible, at https://www.calderdale.gov.uk/v2/residents/environment-planning-and-building/flooding/advice-and-support/property-flood-resilience. This will enable eligibility checks to commence and relevant application forms to be distributed.