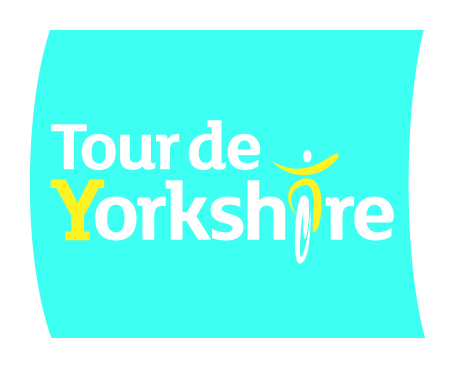 It's now less than a week until the Tour de Yorkshire arrives in Calderdale with Halifax hosting the start of stage 4 of the race on Sunday 6 May.
The race will begin with a ceremonial start at the Piece Hall at around 12.10pm with the official start of the race at King Cross at 12.20pm. The cyclists are due to arrive in Mytholmroyd around 12.30pm before heading to the first King of the Mountain (KOM) climb of Stage 4, the Côte de Hebden Bridge. The race will then leave Calderdale at around 12.45pm.
Watching the race is free and there's no need for tickets, however if you want to see the cyclists sign in at the podium and the ceremonial start it's recommended to get to the Piece Hall as early as possible and enjoy the build up.
In most areas, roads will reopen shortly after the race has travelled through, but Halifax will be a 'no car zone' on the morning of the race, so visitors are advised to use public transport wherever possible.
A normal bus and train service will be running over race weekend, although buses may have amended routes around Halifax town centre.
If you intend to come into Halifax by car, please be aware that parking will be limited. It's recommended that visitors use parking facilities on the outskirts of the town centre, such as Dean Clough, Broad Street Plaza or the Shay Stadium. Please note that Eureka! is open for usual business and their car park is primarily for Eureka! visitors.
If you want to watch along the route, be mindful that at some locations (including the KOM in Hebden Bridge) there are long drops at the side of the road and some sections have no pavement. As always, visitors are asked to protect the natural environment and follow advice from the stewards to help you enjoy your day.
Calderdale Council's Regeneration and Strategy Director, Mark Thompson, said:
"Race weekend is nearly here and excitement is building across the borough for the Tour de Yorkshire arriving in Calderdale on Sunday 6 May.

"Hopefully the weather will be kind as our beautiful borough is showcased across the world. Those planning on watching the race in Calderdale are advised to start planning their day to really make the most of this great event."
To help you plan ahead and be prepared visit www.visitcalderdale.co.uk(external link) where there's lots more information about race day, or pick up the Tour de Yorkshire in Calderdale pocket guide, which is available at visitor centres across the borough.
Full details on the 2018 Tour de Yorkshire and Asda Tour de Yorkshire Women's Race can be found at http://letouryorkshire.com(external link)