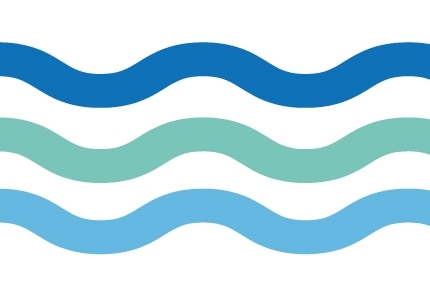 Joint press release from Calderdale Council and the Environment Agency
Calderdale Council has been working with the Environment Agency alongside specialist suppliers to make traffic management as effective as possible during the next stage of flood alleviation works in the village.
On Wednesday 9 May, temporary traffic lights will be installed by main contractor VBA so that the vital works can be completed, starting with drainage improvements along Burnley Road to reduce the risk of surface water flooding. 
Other elements of the Mytholmroyd Flood Alleviation Scheme include the construction of new, raised and improved flood walls, waterproofing of buildings next to the river and relocation of Caldene Bridge to allow the river to be widened to improve its capacity and reduce the risk of flooding. 
Traffic management will be required along Burnley Road until the scheme is complete in Winter 2019/20. This is unavoidable due to the proximity of the riverside to the highway. To mitigate the impact, the Council has been working closely with the Environment Agency, VBA and partners to address the challenge of effective traffic management as the scheme progresses. 
Bluetooth technology will be used to monitor the queues more accurately and provide data on the journey times between specific points. It will also allow the traffic light operative, who will be monitoring the lights with a tablet or mobile phone, to balance the queues according to peak travel direction – improving the traffic flows for morning and evening commuters. 
The two pelican crossings at New Road and Caldene Avenue will be replaced with a temporary crossing linked to the traffic lights to ensure an appropriate balance between the traffic flow from each direction whilst providing a safe place to cross. 
Helen Batt, catchment director for Calderdale for the Environment Agency, said: 
"We trialled the use of this technology last week to make sure that it is as effective as possible ahead of our essential work to construct the flood alleviation scheme in Mytholmoyd. It will help us to improve traffic flow and minimise any disruption caused by the temporary traffic lights.  

"We understand the frustration and inconvenience that traffic management causes and we would like to thank members of the local community and commuters for their understanding.  

"We have taken comments from members of the community on board to make improvements which will help reduce any queues for motorists. We would like to thank pedestrians for their patience whilst the temporary crossing is in place." 
Mark Thompson, Director for Regeneration and Strategy at Calderdale Council, said: 
"The Mytholmroyd flood alleviation scheme will help to protect around 400 homes and businesses from flooding. Unfortunately, while these vital works are taking place it's necessary for traffic management to be in place throughout.  

"With Burnley Road being a single carriageway located so close to the river, it was never going to be possible to prevent delays altogether. However, we have been working hard to find the best possible solution and have reviewed and tested various options, to minimise disruption as much as possible." 
More information about the Bluetooth technology can be found in the Environment Agency's Frequently Asked Questions (FAQs) document in the 'Flood Works' section on www.eyeoncalderdale.com(external link). 
If you have any concerns, questions or feedback you can talk to a member of the team at the Mytholmroyd Community Centre. Surgeries are held Tuesday afternoons 12pm to 3pm and Friday mornings 9am to 12pm. Alternatively, you can contact them by email at mytholmroydFAS@environment-agency.gov.uk. 
You can also look out for news updates on www.eyeoncalderdale.com(external link) and by following @Calderdale and @EnvAgencyYNE on Twitter.