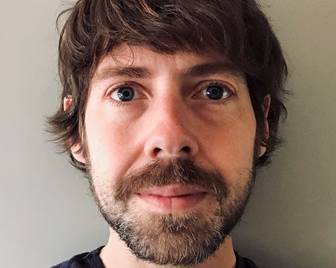 An updated plan to improve air quality is being proposed by Calderdale Council as it continues to fight against climate change.
On Tuesday 18 June, the Council's Cabinet will discuss a new version of the Air Quality Action Plan, which outlines how the Council proposes to tackle air pollution from 2019 to 2030.
Cllr Scott Patient, Cabinet Member for Climate Change and Environment, said:
"We believe that Calderdale can lead the way in improving the environment for future generations. The Council plays an important role in this, but we urge everyone to take action to tackle climate change. It's damaging our health and putting our distinctive environment at risk, so we must act now to reduce the impacts. That's why we've declared a climate emergency."
Burning fossil fuels affects air quality and contributes to climate change. The Council has a legal duty to assess air quality and declare Air Quality Management Areas where objectives are not being met. There are seven of these areas in Calderdale, with a possible eighth being assessed, where nitrogen dioxide levels exceed annual averages during peak congestion periods.
The proposed Air Quality Action Plan particularly focuses on these areas, and includes a recommendation to progress a healthy low emissions neighbourhood in Sowerby Bridge. Other priorities include:
Encouraging people to make more sustainable travel choices. That means walking, cycling, using public transport and electric cars instead of petrol-run vehicles.
Combatting vehicle idling (where a vehicle's engine is left running whilst stationary).
Improving the transport network infrastructure for all road users, such as better walking and cycling facilities, road improvements to reduce congestion, improved bus waiting facilities and more electric vehicle charging points.
Regularly monitoring air pollution levels and progress against targets, overseen by a new Climate Emergency Working Group.
Working with bus companies to reduce emissions.
Trialling 'green screens' around schools to absorb pollutants. Burnley Road Academy is the first school in this pilot.
This would build on the work already done to help tackle air pollution and climate change, such as cutting Calderdale's carbon dioxide emissions by 26%; introducing electric vehicles into the Council's fleet; requiring new developments to have recharge points as part of the planning process; and helping people to travel in healthier, greener ways through transport schemes and the Active Calderdale movement.
On Clean Air Day 2019 (Thursday 20 June), the Council is launching its 'Let's Clear the Air' campaign to help tackle air pollution in Calderdale and ask people to play their part. Visit www.calderdale.gov.uk/letscleartheair. On the day itself, the Council is encouraging staff, residents and organisations to make cleaner, greener travel choices, and to post their experience on social media using #LetsClearTheAir.
The priority to improve air quality supports the Vision2024 for Calderdale. In the year 2024 Calderdale will celebrate its 50th birthday. Where do we want to be by 2024? Join the conversation by following #VisionCdale2024 on social media and visit www.calderdale.gov.uk/vision
The updated Air Quality Action Plan will be discussed at Calderdale Council's Cabinet meeting on Tuesday 18 June at Halifax Town Hall from 6pm. If agreed by Cabinet, the plan will go to Full Council for final approval.