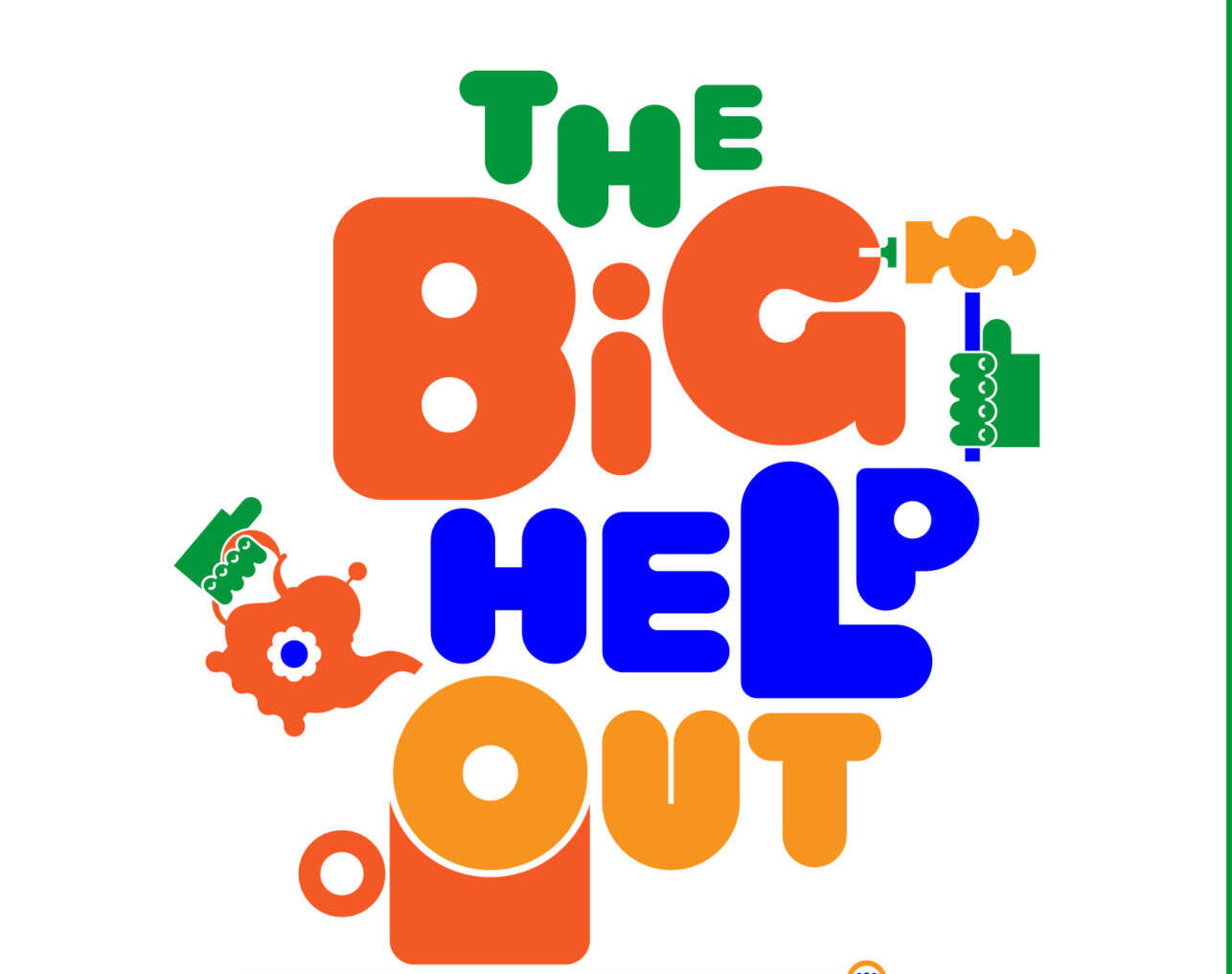 Calderdale people looking to make a difference in their community this Coronation Weekend are invited to make a volunteering or act of kindness pledge, as part of the Big Help Out and in the runup to Volunteers' Week in June.
On Monday 8 May, the day of the national Big Help Out(external link) for the Coronation of His Majesty The King and Her Majesty The Queen Consort, Calderdale Council and Voluntary Sector Infrastructure (VSI) Alliance are launching the Calderdale Pledge that local people can sign up to.
People wanting to help out in their community can write their pledge on a new web page that goes live on Monday 8 May. The pledge could be anything from a small act of kindness like donating money or clothes or checking in on a neighbour, to volunteering for a local charity or community group. The Council and VSI Alliance will then match the pledge to an appropriate opportunity based on the person's preferences.
This reflects Calderdale's kindness and captures the spirit of the Big Help Out by giving everyone the chance to lend a hand in their own communities. It is hoped that those who sign up during Coronation Weekend may go on to volunteer during Volunteers' Week (1 – 7 June) and beyond.
The Council and VSI Alliance have also signed up to the Big Help Out app to promote the many amazing volunteering opportunities in Calderdale, to reach new people and recruit more volunteers like Pam Roebuck, who has volunteered with Calderdale Council's Independent Visitor & Volunteer Service since 2015. Independent Visitors support, advise and befriend a child or young person in care. They share a hobby, sport or interest, help with school or college work and go on outings. Pam says:
"For me, volunteering is a rewarding experience. I've built up a great relationship with the young person and I enjoy seeing him and we have fun. I also hope that I've had a positive impact on his life; and I've learnt things from him too. It feels great to be part of this."
Kate McNicholas, Calderdale Council's Assistant Director of Economy, Housing and Investment, said:
"Coronation Weekend is a landmark occasion and the Big Help Out is a chance to encourage acts of kindness and connect more people to the brilliant volunteering opportunities across Calderdale through our new pledge.

"The borough's kindness and volunteering make a huge difference in our communities and are a key part of the Vision 2024 for Calderdale, and how we continue to build on and grow the community spirit shown during flooding, COVID-19 and now the cost of living crisis. There are more than 800 charities and non-profit organisations operating in Calderdale and over 300 people regularly volunteer with the Council alone.

"We're planning lots of celebrations and events to mark national Volunteers' Week in June, to thank our existing volunteers and encourage more people to come forward. Keep an eye out for more details over the coming weeks."
Charlie Johnston, Delivery Manager at VSI Alliance, added:
"As part of The Big Help Out, and ahead of Volunteers Week, we are launching The Calderdale Volunteering Pledge to encourage all of us to do a little, give a little and offer a little.

"There are many ways we can all get involved to help support our local community – and by helping our community we contribute to making Calderdale a happier, healthier place for everyone. Ways to get involved could include volunteering for at least six hours over the next year, giving a monetary donation to a local group or donating your pre-loved items to a charity shop.

"The Calderdale Volunteer Pledge will be launching on the 8th of May, and everyone can sign up via the VSI Alliance website.

"If you're interested in doing a little, we currently have lots of information about local volunteering opportunities on the VSI Alliance website. Please visit: www.vsialliance.org.uk/opportunities(external link)."
The contribution of volunteers supports the Vision 2024 for Calderdale themes of kindness, resilience and talent. The year 2024 marks Calderdale's 50th birthday and there is less than a year to go. Where do we want to be by 2024? Get involved on Twitter with #VisionCdale2024 and find out more at www.calderdale.gov.uk/vision
More information:
Volunteers' Week: https://volunteersweek.org(external link)