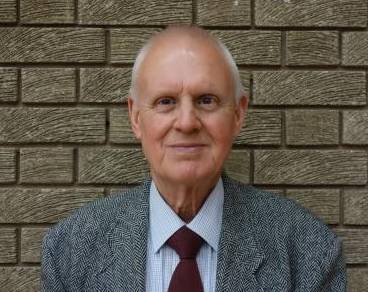 Calderdale Council has reached the amazing milestone of distributing over two million pieces of personal protective equipment (PPE) to local social care providers since March 2020, as part of its intense, ongoing response to COVID-19.
Infection rates have been steadily decreasing in Calderdale, but it is still vital to keep each other safe and continue to reduce the spread of the virus. PPE is an important part of this.
Protecting residents and staff in social care has been one of the Council's priorities throughout the pandemic. Teams have been supporting vulnerable residents, contacting all care providers daily and providing them with essential PPE such as face masks, gloves and gowns.
The Council delivered over 35,000 pieces of equipment in the last week alone, and has four months' worth of PPE available for all of Calderdale's care providers.
This is a much stronger position than in the early days of lockdown, when the national shortage of PPE was a key challenge. However, a continuous supply has been ensured throughout, thanks to effective partnership working between the Council and other organisations, and kind donations from local communities, businesses and even other countries.
Cllr Bob Metcalfe, Calderdale Council's Cabinet Member for Adults' Services and Wellbeing, said:
"I'd like to thank all the care workers in Calderdale who carry out their work so compassionately. Protecting them and the residents in our care is vital. The delivery of over two million pieces of PPE is a major milestone and highlights the continued efforts across the borough to control COVID-19.

"Fortunately, we're continuing to see a low number of new COVID-19 cases in care homes and in people receiving care at home. But we are not complacent. As we head into the colder months, we need to keep on top of not only the virus, but also the usual winter pressures on the health and care sectors. It is reassuring that we have a strong supply of 120 days' worth of PPE to ensure local care providers have enough equipment."
The Council's local PPE collection and distribution process will soon be supported by an independent national system. Local care providers are signing up to the new system, which will enable them to directly access PPE themselves.
We can all play our part to beat the virus by:
Washing our hands regularly
Staying two metres apart
Wearing a face covering when we are indoors where we might come into contact with others, such as public transport, taxis, shops, museums and places of worship
Not visiting, or having visitors from, other households
Staying away from crowds and avoiding close contact with others, such as handshakes and hugs
Keeping up with guidance
Isolating for 10 days and getting a test if we have symptoms of COVID-19
Following the advice of the Test and Trace service if we have come into contact with someone with the virus.
For up-to-date and reliable information about COVID-19, use trusted sources such as:
www.gov.uk/coronavirus(external link)
www.nhs.uk/coronavirus(external link)