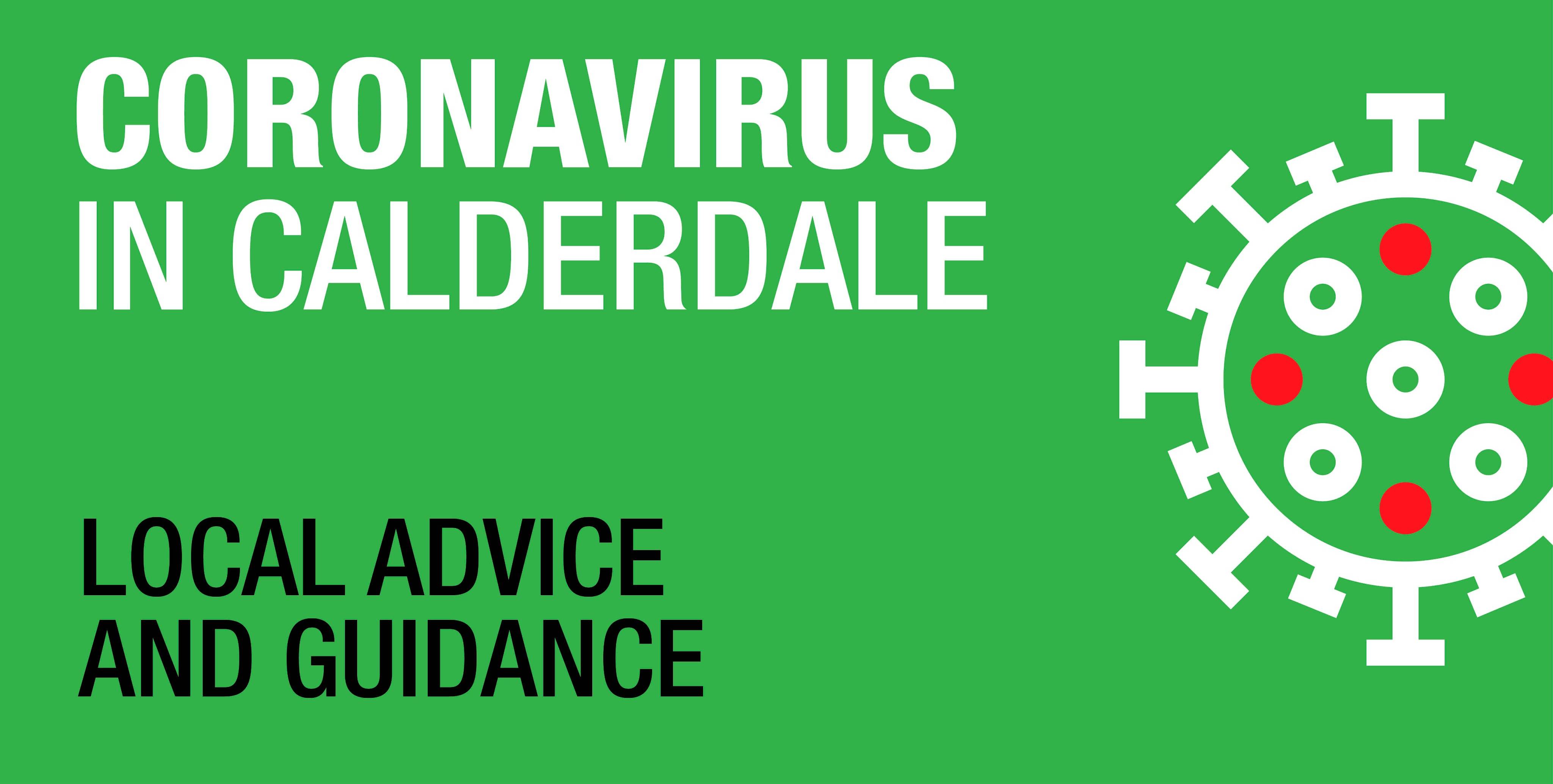 In response to today's Government announcement about local COVID-19 restrictions(external link), the Leader of Calderdale Council, Cllr Tim Swift, said:
"We are disappointed that the local restrictions on indoor household gatherings remain in place in Halifax. We know how hard this continues to be for local people. Calderdale has been making sustained progress over recent weeks. Thanks to the borough's collective efforts to prevent the spread of COVID-19, we're seeing a steady reduction in our infection rates, and we are incredibly grateful for the part that everyone is playing to protect each other.
"Due to the encouraging local figures and based on professional public health advice, all of our local political leaders reached an agreement and recommended to Government that the local restrictions be removed throughout Calderdale. The Government is keen for local leaders to drive local decisions, and it is disappointing that our recommendations have not been supported.
"However, it is positive news that some local businesses can reopen from Tuesday 8 September.
"Nevertheless, it's important that we don't become complacent. Only by continuing to follow the guidance can we keep infection rates down. We're seeing really hopeful signs that everyone's hard work and sacrifices are paying off, and we must all keep this up. None of us should be ashamed or blamed if we get the virus – it's no one's fault – but we all have the power to stop it spreading. Everyone in the borough must follow the national guidance, and all Halifax constituency residents must also stick to the local restrictions to look after themselves and others.
"We will continue to do all we can to reduce the number of cases, and we are keeping up our calls to Government to lift the remaining local restrictions as soon as possible. Next week we hope that the Government will consider releasing the Halifax constituency from the additional measures in place."
Wards in the Halifax constituency which are still subject to local household restrictions, as well as the national restrictions, are: 
Illingworth and Mixenden
Northowram and Shelf
Ovenden
Park
Skircoat
Sowerby Bridge
Town
Warley
The local restrictions are as follows:
Must not have visitors from or visit other households in your home or garden (other than those in your support bubble)
Must not socialise with people you do not live with in other indoor public venues
Must not visit friends or family in care homes, other than in exceptional circumstances
The following businesses can reopen throughout Calderdale from Tuesday 8 September at 12.01am:
Casinos
Skating rinks
Bowling alleys
Exhibition halls
Conference centres
Indoor play areas (including soft play areas)
Socially distanced indoor performances will also be able to resume, and remaining restrictions on certain close contact services (treatments on the face, such as eyebrow threading or make-up application) will be lifted.
The national restrictions are as follows:
Must not socialise indoors in groups of more than two households including when dining out or going to the pub
Must not socialise outdoors in a group of more than six people from different households
Must not hold or attend celebrations / gatherings of more than 30 people
Must not stay overnight away from your home with members of more than one other household (your support bubble counts as one household)
Nightclubs cannot open.
We can all play our part to beat the virus by:
Washing our hands regularly
Staying two metres apart
Wearing a face covering when we are indoors where we might come into contact with others, such as public transport, taxis, shops, museums and places of worship
Not visiting, or having visitors from, other households
Staying away from crowds and avoiding close contact with others, such as handshakes and hugs
Keeping up with guidance
Isolating for 10 days and getting a test if we have symptoms of COVID-19
Following the advice of the Test and Trace service if we have come into contact with someone with the virus.
For up-to-date and reliable information about COVID-19, use trusted sources such as:
www.gov.uk/coronavirus(external link)
www.nhs.uk/coronavirus(external link)