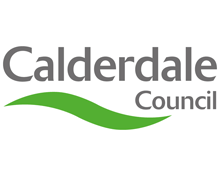 Calderdale Council's Cabinet is to be asked to agree the next steps in Calderdale's twenty million pound school investment programme.
This includes proposals to address the shortage of primary school places in Halifax. One of the most exciting proposals is that the Council could develop additional primary places at the Heath Training and Development Centre in the town.
Parts of the former school would be remodelled and refurbished to provide additional primary school places. This would be managed by expanding an existing Primary school that has a current Ofsted rating of Good or Outstanding.
At the meeting of Calderdale Council's Cabinet on Monday 27 January Members will discuss the next steps for this project, as well as plans to modernise  Ferney Lee and Moorside Primary Schools, and undertaking the first stage of rebuilding at Todmorden High School. 
Councillors will also look at the option of providing new facilities at Luddendenfoot for vulnerable primary school aged children, with shared space for the Youth Service and for community use.
The funding for these projects will come from the school capital budget.Calderdale Council's Cabinet Member for Children and Young People's Services, Cllr Megan Swift, said:
"We have been working hard to get the best out of available resources, to create new primary school places in Halifax as well as addressing the condition of some of our worst school buildings. We know that there are massive needs throughout the borough, but believe the proposals brought forward represent the best value for money in terms of the number of places created and the number of buildings we can bring up to modern standards.

"By investing in our schools now, it will ensure we are ready to cope with growing demand, and the new, improved school facilities will benefit communities across Calderdale. This builds on the proposal we have already agreed which will see Halifax High School become an all through school, ultimately creating two new forms of entry.

"These plans will create additional space, and also improve existing facilities to ensure that children in Calderdale enjoy learning and achieve their best."