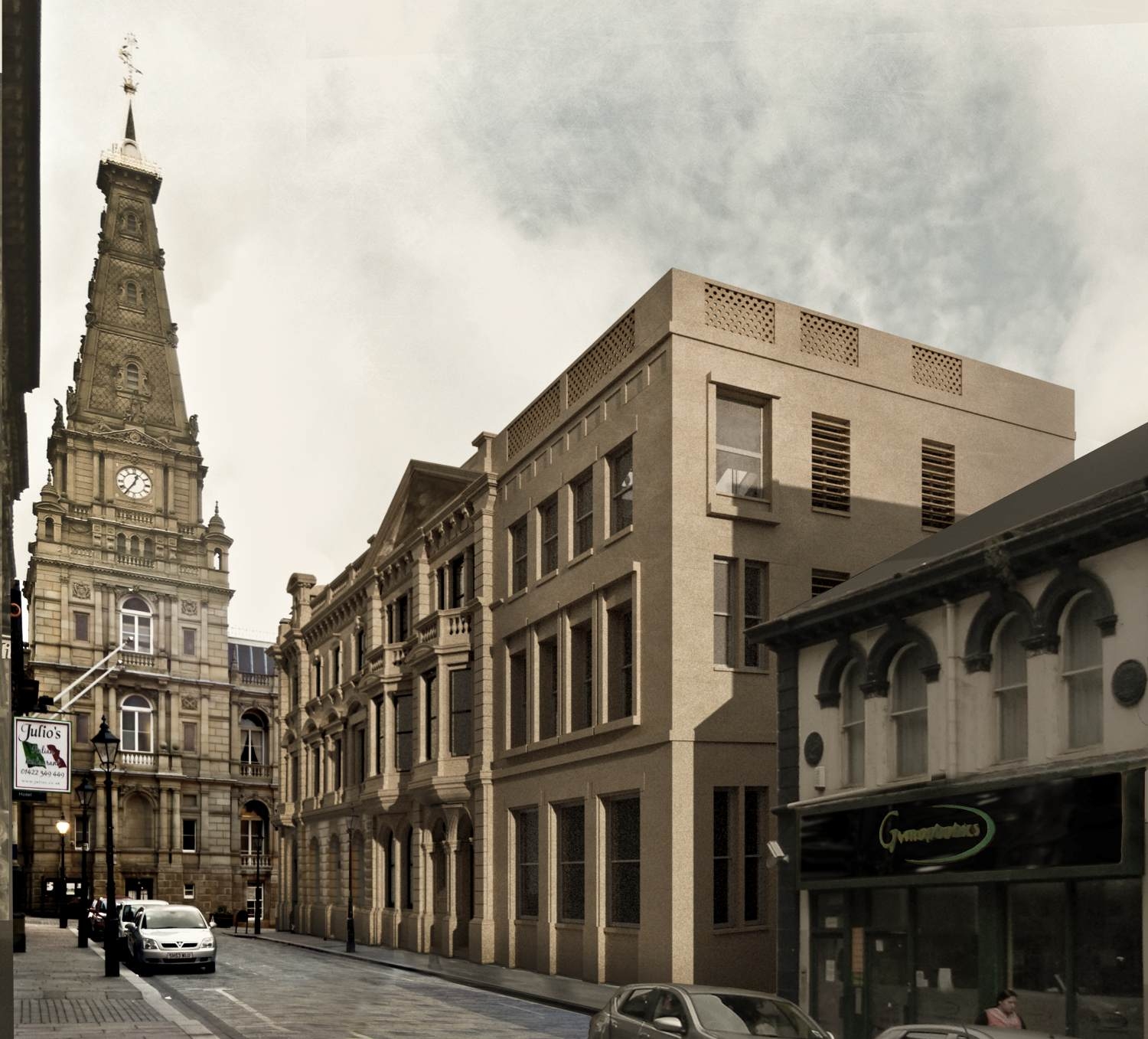 The planning application for Calderdale Council's refurbishment of Princess Buildings, opposite Halifax Town Hall, has now been submitted. 
This is part of the Council's project to modernise and make better use of offices in Halifax town centre, with the aim of saving £7.6m over coming years. By operating out of just three refurbished buildings, staff will be able to 'work smarter' and deliver services more efficiently and effectively. 
The completed Halifax Customer First Facility was opened in November 2013 and the refurbishment of Westgate House is now underway, and on schedule to be completed and re-occupied by Council staff in April 2014. 
The next phase of the scheme involves refurbishment of the Grade II listed Princess Buildings, which will be given a completely redesigned interior.
 Calderdale Council's Cabinet Member for Economy and Environment, Cllr Barry Collins, said: 
"The transformation of Princess Buildings is a crucial part of our development programme for Halifax Town Centre.

 "English Heritage has been closely involved in the design work, to ensure that the inside of the building complements the superb facade."