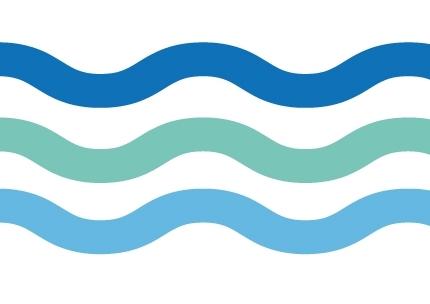 Progress with work to protect local people and businesses from flooding will be discussed by Calderdale Council's Flooding Scrutiny Panel tomorrow (Wednesday 10 October).
Cllr Geraldine Carter, Chair of the Panel, said:
"Protecting Calderdale communities from the terrible impacts of flooding is such a vital part of what the Council and partner organisations do, so we encourage people to come along to hear the latest updates."
Topics up for discussion include the Mytholmroyd Flood Alleviation Scheme, which was developed in partnership with Calderdale Council, the local community and partner organisations like the Environment Agency to help provide better protection for local people and businesses.
Work on the Scheme is in full swing and it's due for completion in winter 2019/20. The Panel will discuss the work that has already been carried out, the next steps and the traffic management which is needed throughout the delivery of the Scheme, looking to take forward the lessons learned to make it as effective as possible.
The Scheme's progress so far includes surface water drainage improvements and the construction of new flood walls along Burnley Road; the installation of new flood walls and a replacement footbridge at Cragg Brook; and preparation work at Caldene Avenue and Burnley Road to get ready for the new bridge, a piece of work supported by the European Structural and Investment Fund (ESIF).
The Flooding Scrutiny Panel will also discuss progress on the work carried out by the Calderdale Flood Recovery and Resilience Partnership, and in its oversight and delivery of the Calderdale Flood Recovery and Resilience Programme.
The meeting will take place on Wednesday 10 October 2018 from 6pm at Mytholmroyd Community and Leisure Centre, Caldene Avenue, Mytholmroyd.
The Panel represents the interests of local people about important issues that affect them. It looks at the impacts of the decisions, policies and services of the Council and other key public organisations. The Panel does not make decisions, but can make recommendations to decision-makers.
Protecting Calderdale from flooding and ensuring communities can bounce back is an important part of the Vision2024 for Calderdale, as resilience is one of its key themes. The year 2024 marks Calderdale's 50th birthday. Where do we want to be by 2024? What's our ambition and what will be different? Get involved with the debate on Twitter with #VisionCdale2024 and find out more at www.calderdale.gov.uk/v2/council/vision-2024
Agenda, reports and minutes of all Calderdale Council Committees and Panels can be found on the Council's website: https://www.calderdale.gov.uk/council/councillors/councilmeetings/index.jsp?month=oct&year=2016