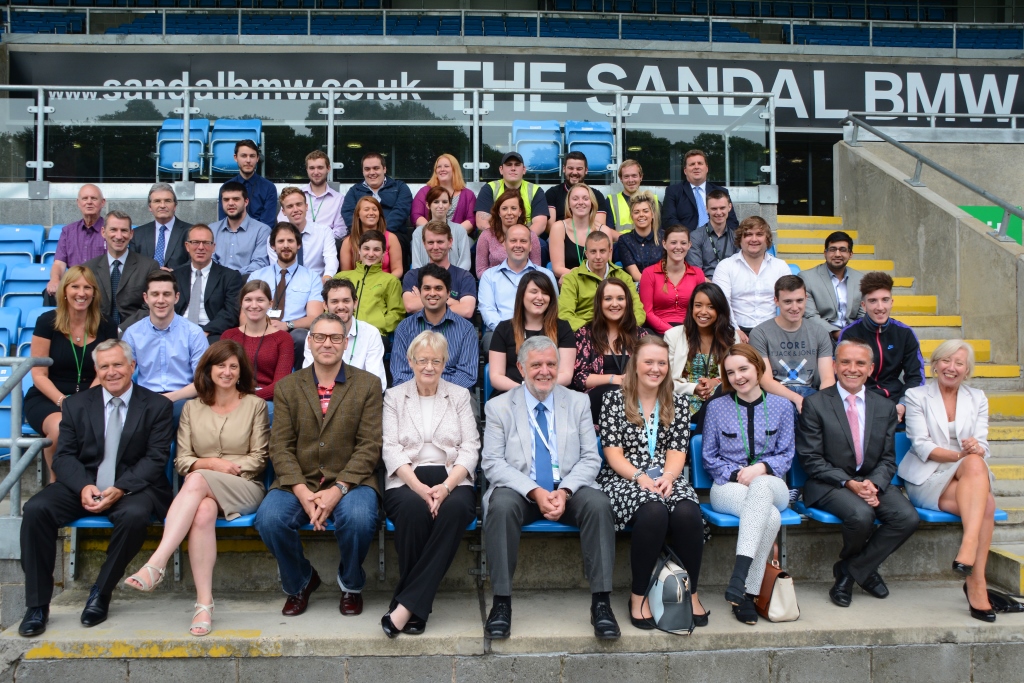 Calderdale Council is holding its first ever Apprenticeship Recruitment Drive, to advertise their latest apprenticeship opportunities.
This recruitment drive will be held on Thursday 11 September, allowing those interested in becoming an apprentice to meet managers and staff and discover the apprenticeships available within the Council.
The event will be held at North Bridge Leisure Centre, Halifax from 4pm until 7pm. At this event all new apprentice jobs will be advertised, with information about the roles and how to apply.
Meanwhile, on Thursday 4 September, over 40 of the Council's current apprentices came together to meet Calderdale Councillors and Senior Management, and learnt about the benefits of being an apprentice and how the apprentice scheme benefits the Council.
The opportunities for apprentices in the Council are increasing as we continue with our 'Double 2020′ strategy, which seeks to create 4040 completed apprenticeships in the Calderdale borough by 2020 for people who require training, experience and qualifications to secure meaningful, long-term jobs.
The Council's aim is to recruit 50 apprentices a year, and we are offering apprenticeships for anyone aged 16 to 64 years. This reflects the demographic of Calderdale, and helps residents gain experience in a work based environment, with opportunities right across the Council.
Calderdale Council's Cabinet Member for Business Change, Cllr Geraldine Carter, said:
"It is absolutely essential that as a Council we do all we can to tackle unemployment. By continuously working to recruit new apprentices we can help people into employment in their chosen field which will hopefully lead to permanent employment.

"Calderdale Council is also committed to paying national minimum wage to all apprentices giving them a real start to their working life with the Council."
For more information about Calderdale apprenticeships, visit jobs.calderdale.gov.uk/apprenticeships(external link), all vacancies will be live from 11 September to 26 September email apprenticeships@calderdale.gov.uk or call 01422 288477.