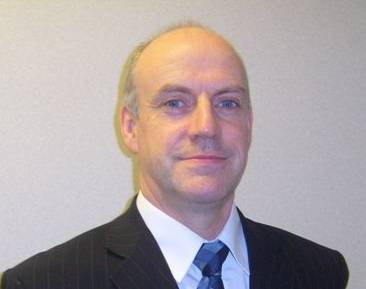 A Halifax home that has been empty for 30 years could be brought back into use, as part of Calderdale Council's continued work to reduce the number of empty properties across the borough.
On Monday 2 December 2019, the Council's Cabinet will discuss plans for 164 King Cross Road. Nobody has lived in the house since at least 1990 and its poor condition is attracting anti-social behaviour and complaints from local residents.
The main way that the Council tries to tackle empty homes is by offering support and advice to homeowners and working with other organisations, through the Calderdale Empty Homes Strategy 2014 – 2020. However, there are times when the Council has no option but to take a firmer approach, when it has taken other steps but the owner has still not brought their long-term empty home back into use and this is having a negative impact on the community.
In these cases, one of the options available is to use a Compulsory Purchase Order (CPO). This is where the Council uses its statutory power to acquire the property, to then sell it to a new owner. The CPO option is being proposed to Cabinet because it is unlikely that the house at 164 King Cross Road will be reoccupied otherwise.
Despite the Council contacting the homeowner and offering support numerous times over 17 years, the large detached house has remained empty and has fallen into a poor state of repair. The Council has received complaints about the property since 2001 and has had to carry out works to the building over a number of years to make it safe, secure and tidy.
Mark Thompson, Calderdale Council's Director of Regeneration and Strategy, said:
"We want people to feel proud to live in Calderdale, so we're committed to bringing empty homes back into use as we know they can blight our communities, attract anti-social behaviour, devalue neighbouring properties and cause distress to local residents.

 

"Our preference is always to work with homeowners, but in some cases, like the home on King Cross Road, this is not successful and we have to consider a Compulsory Purchase Order as a last resort. This would enable regeneration, help the community, provide new housing at a time of great need, reduce the drain on limited public resources and send out a strong message to other owners that we take the tackling of long-term empty homes very seriously."
Calderdale Council has a good track record of bringing empty properties back into use, and reduced the number of long-term empty homes by 130 between October 2017 and October 2018.
The Council uses a range of action, including employees whose time is dedicated to supporting owners; regularly promoting the help available; going out to check empty properties to see whether they have been brought back into use; and holding advice events for owners of empty homes.
The proposed Compulsory Purchase Order for 164 King Cross Road will be discussed by Calderdale Council's Cabinet on Monday 2 December at Halifax Town Hall from 6pm. If Cabinet approves the proposal, it will then be considered by Full Council.