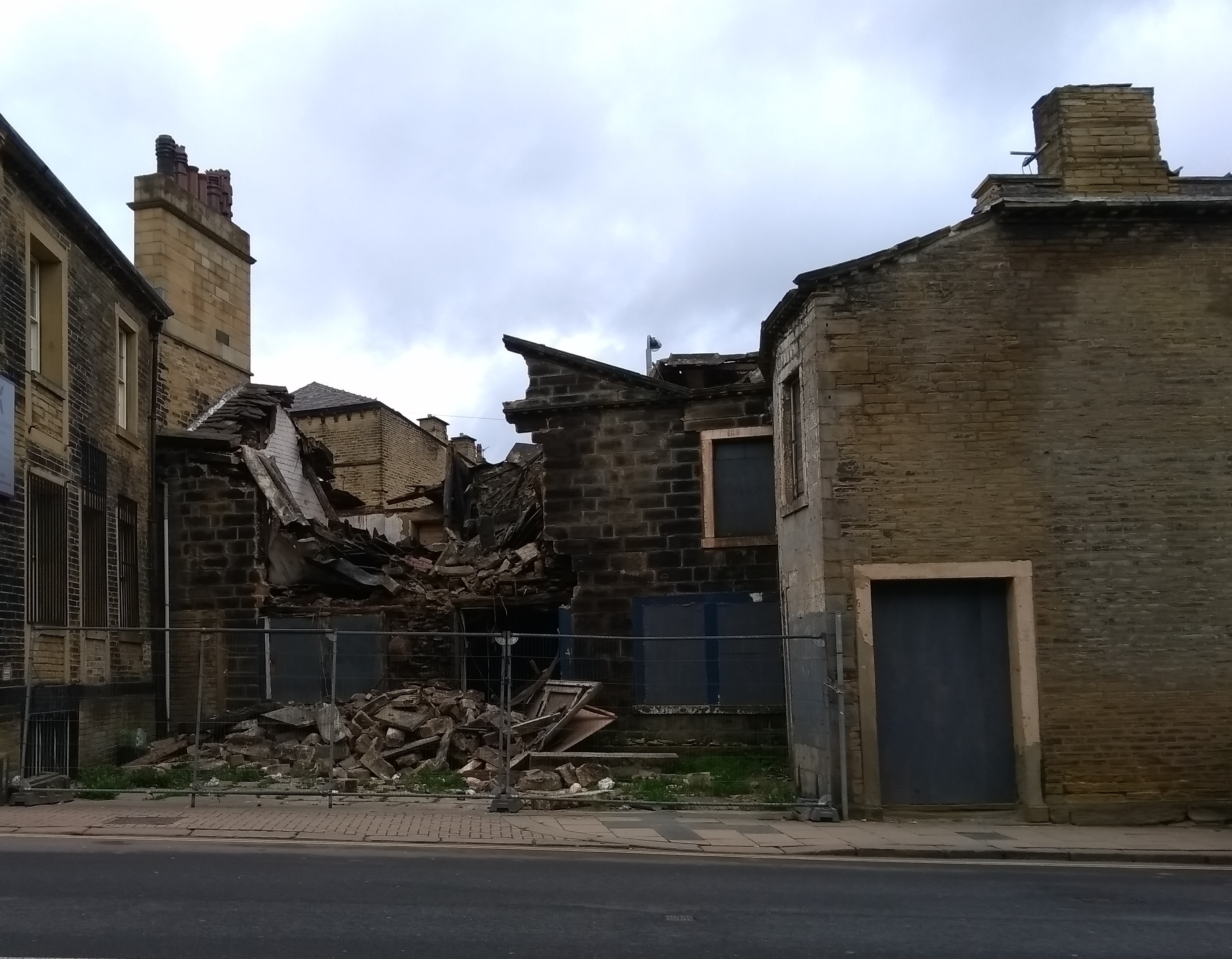 Calderdale Council is taking action to protect a Grade II listed building in Halifax town centre. 
On the night of Saturday 21 April, the gable and roof of a heritage building on King Cross Street, Halifax, collapsed due to storm damage. 
As soon as the damage was reported, Council officers immediately visited the site to ensure the area was safe. Further visits followed to assess the extent of the damage to the building. The owners of the site were also contacted and instructed to undertake the initial works necessary to remove the danger and secure the site. 
The Grade II listed building, known as Hopwood House, has been vacant for some time and the Council has been working to find a long term solution for the restoration of the building. 
Protecting the heritage of Calderdale is a priority for the Council, and officers are already working closely with specialist advisors from Historic England to secure the building and ensure proper preservation of its heritage features. 
Options are being considered with regard to the building's long term restoration and the Council will not hesitate to take action against the owners of the site if the required works are not completed.  
Calderdale Council's Regeneration and Strategy Director, Mark Thompson, said: 
"We're lucky in Calderdale to have so many historic buildings and it's important that we do all we can to preserve these. 

"In this case, we've been concerned about this building for a while, but the unfortunate damage suffered last week means that the situation is now urgent and we're doing everything in our power to ensure that this important heritage asset is preserved.  

"The materials from the collapse will be kept and restoration work will be done in consultation with Historic England to ensure that any repairs are sympathetic to the original building."