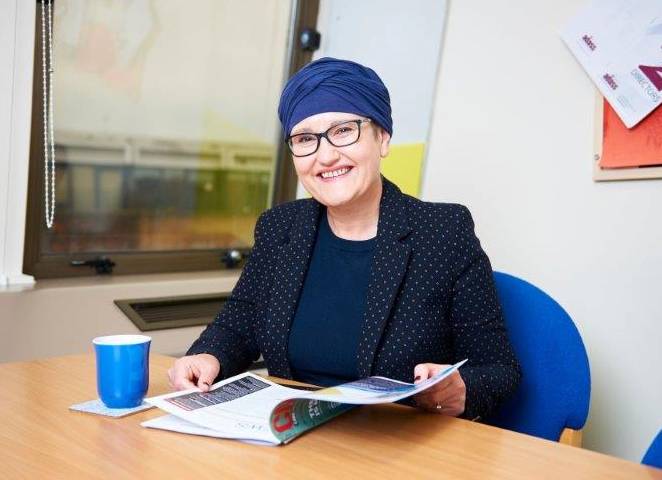 Ten years on from Public Health transferring from the NHS back to local government, Calderdale Council is reflecting on achievements and the difference made to communities during the past decade.
On Saturday 1 April 2023, it's 10 years since Public Health departments across the country moved into councils, which the Local Government Association describes as one of the most significant extensions of local government powers and duties in a generation.
Calderdale Council has launched a film to celebrate the anniversary, which can be watched here(external link) and covers the role of Public Health since joining the Council 10 years ago, the benefits of joining forces and examples of the key projects delivered. It features the Council's Chief Executive, Robin Tuddenham, and Director of Public Health, Deborah Harkins, plus staff working on Public Health programmes across the Council.
Robin Tuddenham, Calderdale Council's Chief Executive, said:
"Going back many years, Public Health originated in local government. The purpose of local government at that time was all about protecting people from threats to their health – potholes and bin collections weren't on the radar in the mid-19th century!  

"So, for me, Public Health was 'coming home' when it moved back to councils on 1 April 2013. Calderdale Council has always been committed to protecting and improving residents' health and wellbeing, but by joining forces with the local Public Health function, we've been able to do even more work to address causes of ill health and support people to live happier, healthier and larger lives.

"Thanks to the talent, enterprise, kindness and dedication of our Public Health team, in partnership with other Council colleagues and organisations, the NHS, volunteers and local communities, so much has been achieved over the last 10 years, with a real transformational impact on local people's lives. The work of our Public Health colleagues sees the Vision 2024 for Calderdale in action day in, day out."
Deborah Harkins, the Council's Director of Public Health, added:
"On this milestone anniversary, I'd like to thank the whole Public Health team – and everyone who supports our work – for continued commitment to looking out for the health and wellbeing of people throughout every stage of their lives. We're devoted to making it as easy as possible for residents to start well, develop well, live and work well, and age well. This is reflected in the Calderdale Wellbeing Strategy.

"With Public Health at the heart of the Council, we've been able to get right down to the root of many factors that affect health. In local government we're in a strong position to shift the focus from treating sickness to actively promoting health and wellbeing, and in the past 10 years, our Public Health team has been able to make really important links between health and factors such as social care, education, housing, work, transport, parks and green spaces."
Since Public Health moved to Calderdale Council on 1 April 2013, achievements have included:
Leading the response of the Council and Calderdale to the COVID-19 pandemic. The Public Health team worked tirelessly with other Council colleagues and organisations, schools, the NHS, amazing volunteers and local people to reduce the impact of COVID on communities and inequalities, and is now addressing the wider effects on physical and mental health.
Playing a central role in developing new ways to meet the needs of people who are vulnerable or have experienced trauma, and working with those with multiple, complex needs to support their health and wellbeing. This was in response to the Public Health-led Burnt Bridges report in 2021 about five men who tragically died after living on the streets of Halifax.
Introducing 20mph speed limits across Calderdale to make streets safer, healthier and more pleasant for everyone, especially those near schools, nurseries and homes. This has led to fewer injuries from road collisions.
Developing the Active Calderdale movement, securing significant investment into the borough, working with all parts of the Council and other organisations to make it easier for people to get active and move more in their daily lives for physical and mental health benefits.
Launching the Calderdale Climate Action Plan to jointly tackle the climate emergency, and helping to improve air quality, such as through School Streets (closing streets to traffic around schools at drop-off and pick-up times to increase safety, encourage children to walk, cycle and wheel to school, and improve air quality) and the Something in the Air project at Sowerby Bridge Library (engaging local people with research around air quality and its relationship with respiratory health).
Launching the Calderdale Healthy Schools award programme to guide schools in improving young people's physical health and mental wellbeing, in response to the impact of COVID-19.
Public Health plays a vital part in building resilience across the borough. Resilience is one of the themes of the Vision 2024 for Calderdale. In 2024, Calderdale will celebrate its 50th birthday. Where do we want to be by 2024? Join the conversation by following #VisionCdale2024 on social media and visit www.calderdale.gov.uk/vision