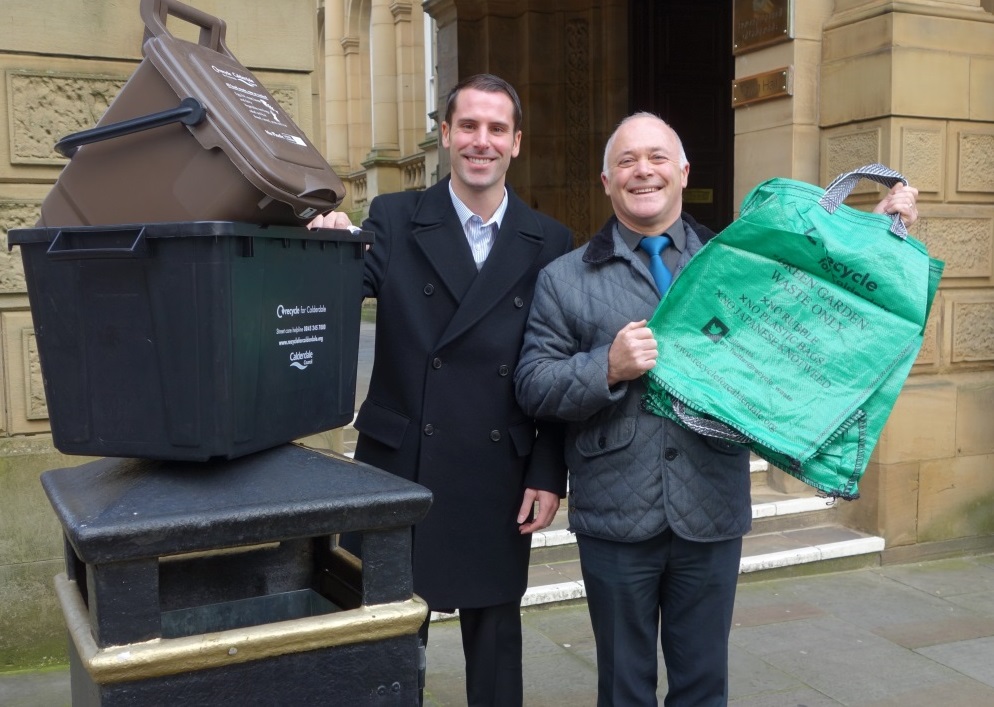 Calderdale Council has retained its spot at the top of the charts for household waste recycling in Yorkshire and Humberside.

Recently released figures show that Calderdale is leading the way in recycling, with a household waste recycling rate of over 60%. It is the only authority in the Yorkshire and Humber region that is recycling over 60% of waste, and one of only 7 authorities in England to achieve this feat.

The waste collection and recycling service in Calderdale has been operated by SITA UK since 2008, and during this time it has evolved from a black bag, back door collection system to encompass wide ranging recycling opportunities. The current scheme, which was introduced in 2009 (with slight modification in 2011), involves alternate weekly collection of refuse, with a weekly recycling service for glass, cans, paper, plastic bottles, textiles and food waste collections.

Waste and recycling is a priority for the Council. The result reflects a big commitment to recycling across the borough with Calderdale continuing to develop best practice. Trials of new initiatives are underway in Brighouse as part of a study to see how the UK can improve food waste recycling.

Calderdale Council's Cabinet Member for CAFM, Housing and Environment, Cllr Scott Benton, said:
"I'm delighted that Calderdale continues to achieve top recycling results.  For the second year running we have achieved recycling rates of over 60% of waste, meaning we're the best performing authority in Yorkshire. This is thanks to the hard work of local residents, our waste management team, and our contractors SITA UK and Associated Waste Management."  
Chief Executive Officer of SITA UK, David Palmer-Jones, said:
"Naturally we're very proud to play a part in helping Calderdale stay among the very top of the country's recycling league tables and I would like to thank all of the residents of Calderdale for their efforts – without which this result would not be possible.


"Calderdale should feel proud of this achievement and remains in a very small minority of local authorities that recycle more than 60% of all the waste they produce – which is an aspirational target for many others."   
For more information about recycling and handy tips visit http://www.calderdale.gov.uk/environment/waste/recycling. Calendars and information leaflets about next year's collections and Christmas collection dates are being delivered over the next few weeks.