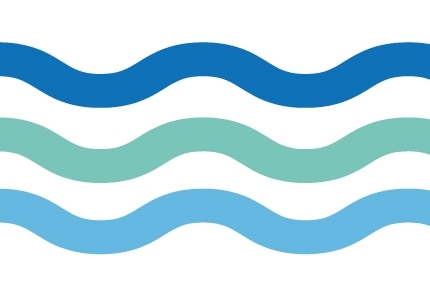 The risk of flooding in Brighouse and the lower valley is being considered as part of the development of a Brighouse flood alleviation scheme.
The flooding on Boxing Day 2015 was the most extensive Brighouse has ever experienced. Both the River Calder and Clifton Beck flooded and surface water issues were also experienced in a number of areas.
Numerous homes and businesses were affected, particularly within the Armytage Industrial Estate, as well as in areas around Rastrick Bridge, Brighouse Bridge and residential properties along River Street.
To manage future risks in Brighouse, Calderdale Council and the Environment Agency are developing a Brighouse flood alleviation scheme. The initial assessments have identified that nearly 70 residential properties and over 100 commercial buildings are potentially at risk from flooding of the River Calder and Clifton Beck. Work is now taking place to identify the best way to reduce the risk of flooding in these areas.
One of the areas the flood alleviation scheme will focus on is the existing flood defences in the town, and how these can be improved. The current flood defences were constructed in the 1960s and in some places their effectiveness has been reduced, as areas along the river have been altered or redeveloped. The design of the scheme will review a number of ways to address this and strengthen the current defences where necessary. This could potentially include the construction or replacement of flood defence walls and/or earth embankments along the River Calder and Clifton Beck and upstream storage at Wellholme Park.
The recent heavy rain caused some issues at Clifton Beck, with high water levels recorded. This was in some part due to debris which had accumulated in the beck, which Council workers cleared as soon as it was reported. Initial investigations have identified that scaffolding erected as part of a nearby development contributed to the debris. To prevent further blockages, the site is being inspected daily by Council staff, and this work will continue as long as development works are onsite. Any maintenance of the beck will be carried out as required.
Calderdale Council's Cabinet Member for Regeneration and Economic Development, Cllr Barry Collins, said:
"As part of our plans to reduce flood risk across the borough, it's really important that a flood alleviation scheme is being developed in Brighouse. This will identify the areas that are most at risk and look at the best way to prevent further flooding in these locations in future – for example, by installing or replacing flood defences.

"While work on this scheme takes place, it's also vital that we deal with any current flooding problems. The recent spell of bad weather caused some issues at Clifton Beck, so we will continue to monitor this and other 'at risk' areas."
Helen Batt, Calder catchment director for the Environment Agency, said:
"We are working closely with Calderdale Council looking at all sources of flooding, including from surface water and the river, to provide a comprehensive flood alleviation scheme to help protect the people and businesses in Brighouse in the future."
For more information about flooding, visit www.calderdale.gov.uk/flooding or go to www.eyeoncalderdale.co.uk(external link) for the latest updates.