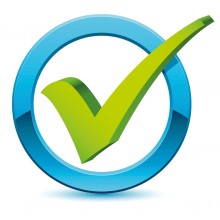 Ambitious energy-reduction plans to make savings of around £113,000 a year and cut carbon dioxide emissions by 328 tonnes annually are up for discussion by Calderdale Council's Cabinet on Monday 3 September 2018.
The Council is committed to reducing its CO2 emissions by 40% by 2020 and by 80% by 2050 (compared to the levels in 2005).
Last year it launched phase one of its 'Re:fit' programme to reduce energy usage and costs in 14 of its buildings. Measures included upgrading LED lighting, replacing inefficient boilers, improving control of heating systems and installing electricity-generating solar panels on the roofs of the MBI Shay Stadium, Lower Edge Day Centre, Park Wood Crematorium and the fitness centres in Sowerby Bridge and Brighouse.
Thanks to the success of phase one, the Council is already on track to make energy savings of £156,000 a year and an 843-tonne annual reduction in carbon dioxide emissions.
To build on this and achieve further reductions of about £113,000 and 328 tonnes of CO2 annually, Cabinet will be asked for approval to move to phase two. This would involve investment in energy-saving measures in another 14 Council buildings over the next year, as part of the Energy Performance Contract with SSE Contracting Ltd (delivered through sister company SSE Enterprise Energy Solutions).
Cllr Barry Collins, Calderdale Council's Cabinet Member for Regeneration and Economic Strategy, said:
"We know how important it is to reduce our impact on the environment to protect Calderdale's quality of life. The Re:fit scheme is already helping to build a sustainable future for our borough, as well as saving money for vital services."
The cost of gas, electricity and other fuels is expected to continue rising. The Re:fit programme addresses this by improving energy efficiency – first in Council buildings, with possible wider opportunities in the future. The cost of the improvements is covered by reductions in energy bills, which are guaranteed under the contract.
Council buildings in phase one included the Victoria Theatre, Halifax Town Hall, Todmorden Sports Centre, Brighouse Library, Queens Road Neighbourhood Centre and Park Wood Crematorium.
Buildings in the next phase would include Bankfield Museum, Shibden Hall, Hebden Bridge Library, Mixenden Outdoor Centre and Todmorden Market. Proposed energy-saving measures include LED lighting upgrades, boiler replacements and solar panels. Installing unobtrusive solar panels on buildings would provide electricity to the buildings well after the investment costs had been repaid.
The Re:fit scheme supports the Council's priorities and Calderdale's aspirations as a place as part of Vision2024. Building on the borough's distinctiveness and resilience by ensuring a sustainable future will help it to be a place where people want to live, work, visit and invest.
Where do we want to be by 2024? How will the Calderdale of 2024 be different from the place it is now? What ambitions do we share? Visit www.calderdale.gov.uk/v2/council/vision-2024 and join the conversation by following #VisionCdale2024.