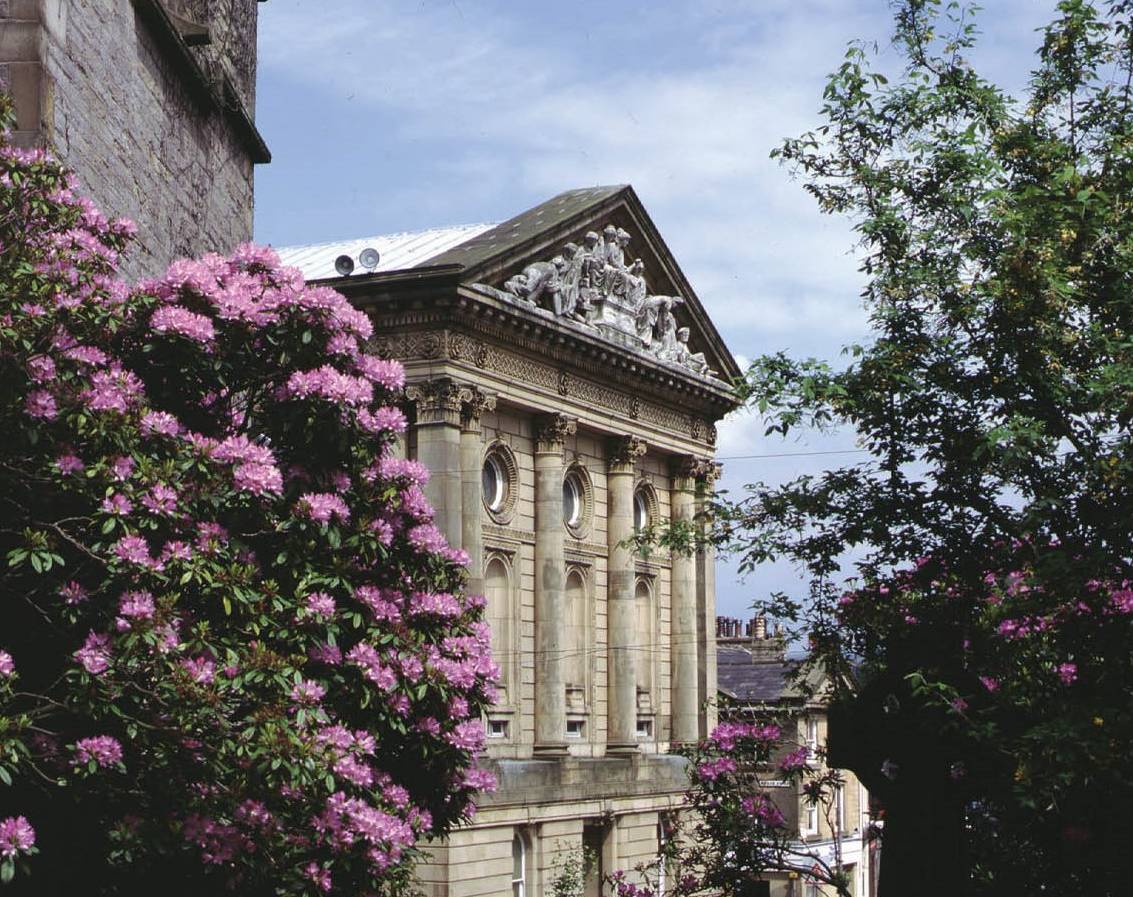 As Remembrance Day approaches, the next tour at Todmorden Town Hall will focus on remembering the effect of wars on Todmorden. 
On Sunday 5 November at 2pm, the free taster tour will tell some of the stories of the many memorials in the building and in Todmorden, commemorating those who served their country in wartime. 
Todmorden Town Hall is home to a plinth by renowned sculptor Gilbert Bayes, which was made for the Todmorden memorial gardens in Centre Vale Park. The tour will tell the story of how the plinth came to be in Todmorden Town Hall and also honour how the town pulled together in wartime spirit. 
Calderdale Council's Cabinet Member for Neighbourhoods and Communities, Cllr Susan Press, said: 
"At this time of year, towns and villages across the country will be holding events to remember those who lost their lives in conflict.  

"This tour of Todmorden Town Hall will tell some of the wartime stories of the town as well as giving visitors a look behind the scenes of this grand building." 
Also taking place in Todmorden Town Hall over the same weekend are exhibitions by Todmorden Art Society and Todmorden Photographic Society. Both exhibitions will be open on Saturday and Sunday from 10am to 5pm with projection shows by the photographic society at 3pm on both days. The taster tour will finish with projected images of entries to the annual exhibition on Sunday afternoon. 
There is no need to book for the free tour – just turn up on the day at 2pm.  
For more information about Todmorden Town Hall and the volunteer led tours please get in touch with Daniel Jessop, Volunteer and Events Co-ordinator, daniel.jessop@calderdale.gov.uk, 01706 548105, 07912 891370.