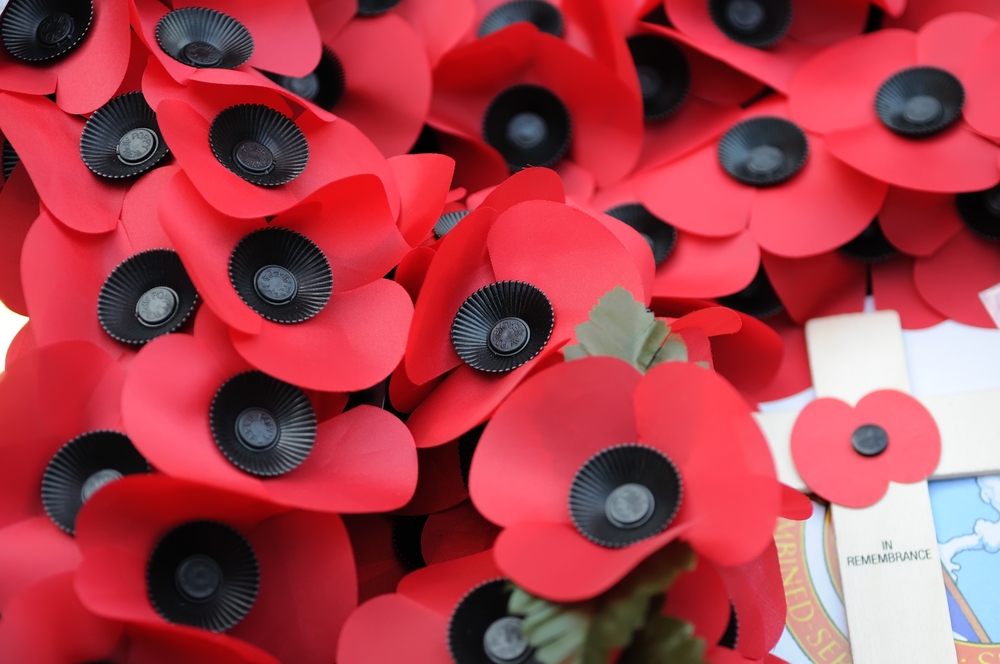 On Sunday 8 November, people across the country will commemorate Remembrance Sunday, remembering the service and sacrifice of the Armed Forces community from Britain and the Commonwealth.
In such a challenging year, Remembrance in 2020 will be a chance for everyone to reflect and remember. Although communities are not able to come together physically, there is the opportunity for greater participation than ever before, to mark this special and poignant event.
Residents are encouraged to mark Remembrance in their own way and the Royal British Legion has suggested a number of ways Remembrance can take place under current COVID-19 restrictions.
On Remembrance Sunday itself, residents are encouraged to take part in the silence at 11am. This could be marked at the doorstep or in an individual moment of quiet contemplation.
Other suggestions include holding a small Remembrance service in your garden with family and/or your support bubble or creating a small Remembrance space in your garden.
Another idea is to create your own Remembrance art piece, perhaps using the poppy symbol to display in windows. Poppies or other Remembrance scenes could also be painted on to a large pebble or piece of wood.
Whilst the normal services and public events are unable to go ahead this year, the Council's Civic Office, which normally organises the requirements for Remembrance services across the borough, has coordinated the process for wreaths to be distributed to each war memorial in the borough.
These will be respectfully lain over Remembrance weekend, although it isn't possible for normal ceremonies to take place. The Council's Bereavement Services team will be ensuring that the borough's war memorials are cleaned and tidied in the run up to Remembrance Sunday.
On Remembrance Sunday, a pre-recorded service of the wreath laying at the Cenotaph in Halifax will be live-streamed on the Council's social media accounts, marking a two-minute silence at 11am. Keep an eye on the Council's social media for more information. 
The Mayor of Calderdale, Cllr Dot Foster, said:
"We know that like every occasion this year, Remembrance in 2020 will feel very different. However, we'd love people to get involved to mark this key moment in the year and reflect on the valued contributions of our Armed Forces, both now and in past years.

"As a Council, we're preparing the war memorials and wreaths as usual, although Remembrance services will not be going ahead. The Royal British Legion's Poppy Appeal is running as normal and people are encouraged to buy their poppy or make a donation to the appeal online, as volunteers are unable to sell poppies in the usual way.

"Although COVID restrictions have changed our usual plans, the act of Remembrance remains unaffected and however we choose to mark the occasion as individuals, the important thing is that We Will Remember Them."
The Revd Canon Hilary Barber, Vicar of Halifax Minster, said:
"Because we can't gather at War Memorials as usual, please join me on our doorsteps at 11am and observe the two-minute-silence, united as one Borough, one community, one nation, in commemoration of all those who gave their lives for our freedom. At the going down of the sun and in the morning we will remember them."