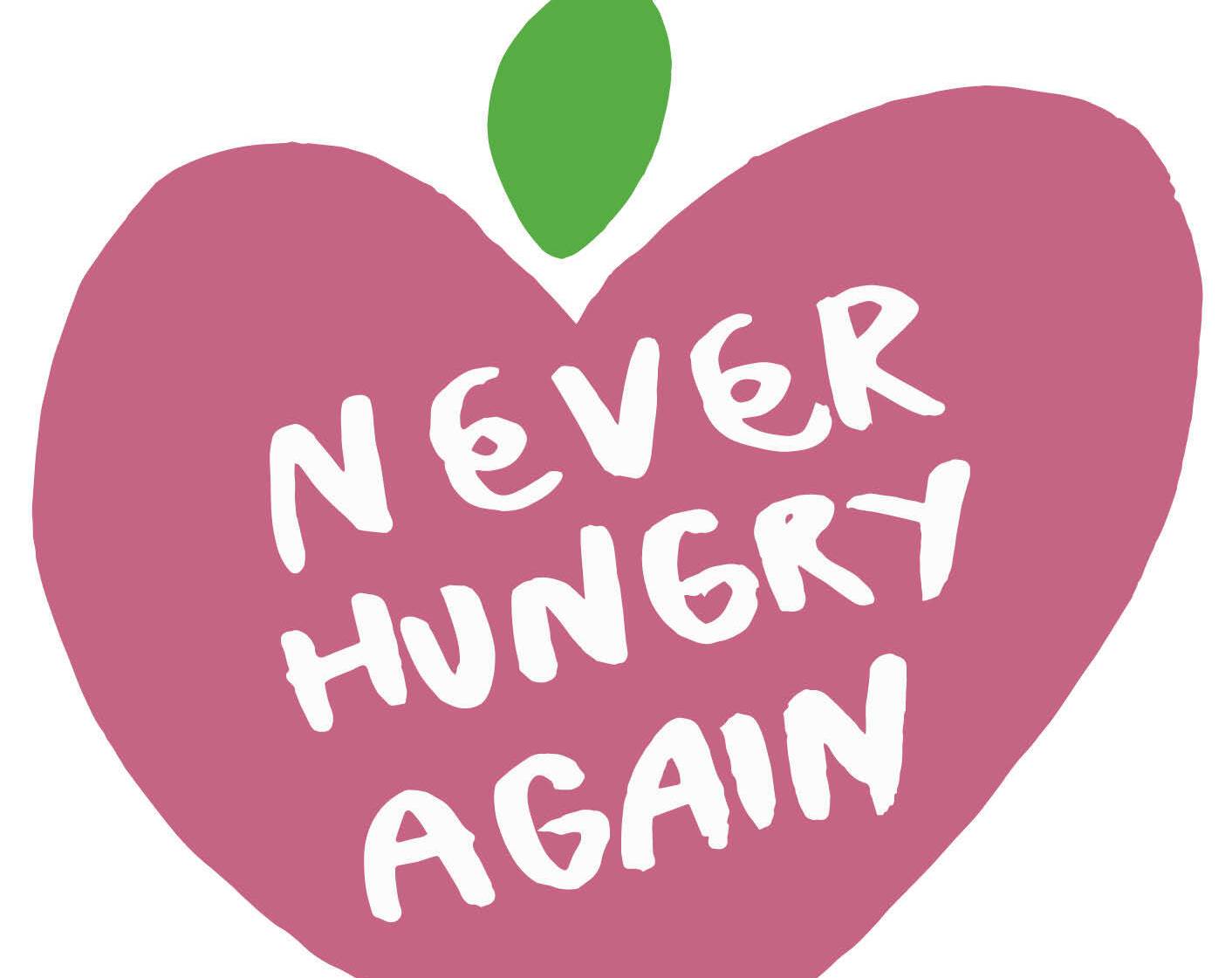 Calderdale's kind communities are uniting in their shared ambition to end child hunger in the borough for good.
In response to national calls to extend free school meals beyond term times, organisations and individuals across Calderdale and the country are rallying to help, donating food and money to support the most disadvantaged children.
Calderdale Council, the Community Foundation for Calderdale, The Piece Hall Trust and other partner organisations throughout the borough are proud to show their commitment by launching their ambitious, long-term campaign, Never Hungry Again.
Their collective efforts aim to support children and young people and eradicate local food poverty – not only during the school holidays, but forever. This is part of the Vision2024 for Calderdale where everyone can reach their potential and live a larger life, through the kindness and resilience that define the borough.
The year 2020, with major floods in February and the outbreak of COVID-19, has seen more kindness and resilience than ever before.
To harness this, the Never Hungry Again campaign includes the launch of a new fund, where anyone in Calderdale can make a donation to help tackle child hunger. To donate, please visit https://localgiving.org/charity/cffc/project/neverhungryagain/(external link)
As well as individuals, local businesses are invited to get on board with the fundraising and awareness raising, building on the wonderful support that many are already offering through meals and vouchers. If you run a business in Calderdale and are doing your bit to help, tag @Calderdale on Twitter and the Council will share your post to help promote the cause.
From Tuesday 27 October to Tuesday 3 November, any donation to the new fund of up to £75 will be doubled and distributed to families who need extra support. Between Tuesday 3 November and Wednesday 9 December, donations up to £5000 will be matched pound-for-pound through LocalGiving.com. The Community Foundation for Calderdale will continue to make match funding available for as long as its resources last.
The campaign will build on Calderdale Council's longstanding commitment to reducing inequalities, and ongoing partnership work with other organisations to tackle food and family poverty. Efforts have been stepped up during the pandemic to support families who are struggling disproportionately.
Cllr Tim Swift, Calderdale Council's Leader, said:
"Supporting people in financial hardship has always been a priority, but we know that many families in Calderdale are struggling even more due to the devastating impact of the pandemic.
"Now is the time to look forward, to tackle children's food poverty once and for all, and to give hope and opportunity to our most vulnerable local families. We know that our kind, resilient and aspirational communities are raring to go – together, we will make a difference and achieve our Vision2024 for Calderdale.

"We are proud to launch our Never Hungry Again campaign with our partner organisations across Calderdale, to support local children and put an end to food poverty. None of us want to see any child in Calderdale go hungry. Through our new fund, long-term commitment and wider anti-poverty plan, we will ensure that children and young people get the good-quality, healthy food and lifeline that they need, not just during school holidays, but all year round.

"The campaign will build on the incredible efforts of our local schools, voluntary organisations, businesses and residents to ensure children don't go hungry this half-term and beyond."
Steve Duncan DL, CEO of Community Foundation for Calderdale, explained:
"Kindness and generosity is part of Calderdale's DNA. We saw it after the 2015 and 2020 floods helping to raise over £1.6m to help those affected by the flooding. I just know that Calderdale people will rise to the challenge again and support our struggling families in their time of need. We at the Community Foundation will double all your donations as long as feasibly possible."
The Piece Hall is working with local businesses to offer free food and drinks to children who rely on free school meals at its Blondins restaurant during the October half term, from Monday to Sunday, 10am – 4pm. People are invited to donate to cover the cost of food. Find out more at www.thepiecehall.co.uk(external link)
Nicky Chance-Thompson DL, CEO of The Piece Hall Trust, said:
"As a prominent organisation in Calderdale and Yorkshire, and one that welcomes families and children on a daily basis, we felt it right to do whatever we could to support this cause. The campaign to support young people in our community is something that is close to our hearts, and we'll always do everything we can to help in those situations.

"The challenges highlighted by this new initiative have been well documented in recent weeks and The Piece Hall Trust is delighted to have been able to act quickly to help out. We have seen an overwhelming outpouring of support from all-quarters to date and this goodwill from the people and businesses of Calderdale is one of the factors that make the borough such a fantastic place."
Zoë Hayes, a Young Advisor from the Calderdale Safeguarding Children Partnership, said:
"As a member of the young people's advisory board we focus on children's safety and how to educate them on possible dangers. This campaign is a great idea for families who need the extra support. To help the children affected, please donate to the new fund and follow the hashtag #NeverHungryAgain."
The Council and the Community Foundation for Calderdale launched the School Holiday Food Support earlier this year to help those most affected by the pandemic. This included nearly £40,000 of grants for community organisations across the whole borough to provide food to struggling families, including The Halifax Academy, Focus4Hope, Calder Community Cares, Noah's Ark Centre, Together We Grow, Cornholme Food Bank, Integrated4Solutions, Luddendenfoot Community Association and Elland & District Food Bank and Support Drop-In. Their phenomenal joint efforts are providing a vital lifeline to many families, through healthy meals, food parcels, recipes and cooking guidance.
Ongoing support is available from food banks throughout Calderdale, which are mainly led by volunteers and rely on donations. A list of local food banks and the support provided can be found on the Council's website at www.calderdale.gov.uk/v2/residents/community-and-living/tackling-poverty-calderdale/food-support#banks-hubs
For more information and to get involved in the Never Hungry Again campaign:
www.calderdale.gov.uk/v2/residents/community-and-living/tackling-poverty-calderdale/food-support/never-hungry-again