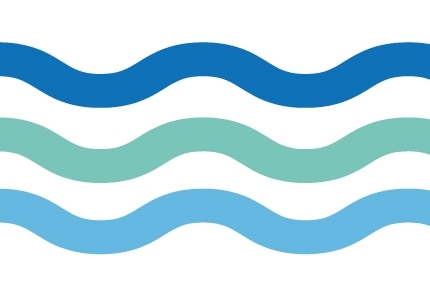 People are being asked for their views on a revised long-term plan of action to better protect future generations in Calderdale from flooding.
The Calderdale flood action plan was drawn up by the Environment Agency, on behalf of the Calderdale Flood Partnership working with Calderdale Council, businesses and many community and voluntary organisations, following the Boxing Day floods of December 2015.
It sets out how the partners will work to provide better protection to around 3,500 homes and businesses in the area, as well as longer term strategies to help local organisations and communities work together to develop better ways of managing rivers and the land.
This 'living document' has just been reviewed to include new actions and will be available at The People's Fair as part of the Landlines and Watermarks project's 'Big Weekend' at the newly reopened Piece Hall in Halifax. A flood action team will be at the event, between 30 September and 1 October, canvassing views of visitors, residents and businesses. The street-market event is part of Landlines and Watermarks, a major arts programme for Calderdale exploring a place and people shaped by water produced by 509 Arts. For details visit www.landlinesandwatermarks.org.uk(external link)
Throughout the month the flood action team will be promoting work carried out as part of the plan throughout libraries and information centres amongst residents and businesses.
The revised plan and appendices can be viewed at https://www.gov.uk/government/publications/calderdale-flood-action-plan(external link)
and www.eyeoncalderdale.com(external link)
from the end of September and progress will be reported at regular intervals. There is also an online survey at www.eyeoncalderdale.com(external link) about how we share updates on the plan, promoting opportunities to get involved with its development, what can be done better and asking people for any new ideas.
Environment Agency Flood Risk Manager Adrian Gill said: "This action plan is a living document to drive action to reduce flood risk across Calderdale. To achieve success we need the ongoing support of communities, businesses and partners to help shape the plan and find a way forward that works for everyone.

"We are working with our partners to regularly review our plan to make sure it is as effective as possible for local communities and make sure we are spending money where it can most help them prepare for and protect against the effects of flooding."
Cllr Tim Swift, Leader of Calderdale Council and Chair of Calderdale's Flood Partnership Board, said:
"We continue to work with other organisations to do everything we can to reduce flood risk across Calderdale and make our communities more resilient. Good progress is being made but there is still a lot to do and we're keen for local people to help shape future works. We urge residents and businesses to keep up to date with the plans and take every opportunity to have their say."
There are four key themes in the plan – strengthening defences to reduce flooding from rivers and surface water, managing the landscape to slow the flow of water, developing resilient infrastructure such as sewer systems, electricity substations, telecommunications and transport systems and making sure that people and property are as prepared as possible in the event of a flood.
Some of the key actions include:
Starting to construct a £30m flood alleviation scheme in Mytholmroyd this Autumn to improve the protection to nearly 400 homes and businesses
Progressing a £15m flood alleviation plan for Hebden Bridge to better protect to up to 500 homes and businesses.
The Environment Agency and Yorkshire Water are working together to identify reservoirs which could help reduce the risk of flooding.
The Canal and River Trust is studying whether the canals can be used to store flood water and identify where towpaths need to be raised to prevent flooding.
Calderdale Metropolitan Borough Council is encouraging the implementation of more sustainable drainage and producing surface water management plans.
During winter 2016/17 over 8,000 trees (5 hectares) have been planted, and multiple leaky dams built in the Upper Calder Valley to slow the flow
A guide is being created for landowners to help them design and implement natural flood management measures such as leaky dams, tree planting or alternative stock management.
Landslides at six sites have been stabilised to reduce erosion and sedimentation of watercourses. Work is also underway to investigate landslides which have happened in the past and the possibility of them happening again.
Action has been taken to repair and strengthen infrastructure to ensure it is operational for future floods and the flood risk of roads, railways, water and power supplies that are locally critical will be reviewed.
New methods to warn communities in areas where river levels rise quickly are being investigated
Investigations have been carried out looking at the potential for mobile banking services and pop-up shops such as chemists, post office and groceries during a flood.
A network for community flood action groups has been set up to share learning and ideas and also a database of volunteers who can help support vulnerable people during and after a flood.
This plan feeds into the Government's new 25 year environment plan which will have a powerful and permanent impact – making Britain a safer, cleaner and greener place to live and work.
Since December 2015, The Environment Agency has spent £9 million to repair defences in Calderdale to ensure that communities affected by flooding last winter now have the same level of flood protection they had before winter 2015/16.
Sign up to our home or business flood warnings online: https://www.fws.environment-agency.gov.uk/app/olr/register(external link)