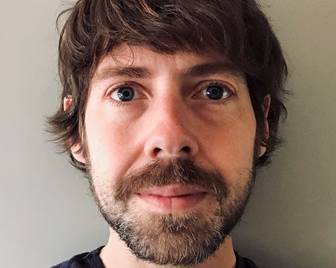 Streets around Calderdale schools are set to become safer, healthier and more pleasant for everyone.
Calderdale Council is working with schools to encourage more active ways for children and young people to get to and from school, such as walking and cycling.
From Monday 15 June, roads outside 14 Calderdale schools will be closed to cars and other motorised traffic at school drop-off and pick-up times. No vehicles will be allowed on certain streets at these times for up to six weeks, as the Council is using its powers to transform the streets into temporary pedestrian and cycle zones. There will be controlled access for residents' vehicles, deliveries, emergency and utility vehicles.
The new restrictions are part of the national School Streets(external link) community-based approach, aiming to reduce car usage and air pollution, promote walking and cycling and boost road safety, health and wellbeing.
This supports the Council's ongoing work to tackle the climate emergency, improve air quality and become the most active borough in the North by 2024 through the Active Calderdale movement.
Introducing traffic restrictions around schools at busy drop-off and pick-up times has been a long-standing plan for the Council, and was successfully trialled at Field Lane Primary School in Rastrick to support Clean Air Day in June 2019. However, the COVID-19 pandemic has brought forward the rollout as part of the recovery and rebuilding to ensure a safe future for everyone, including safe education, safe transport and safe spaces.
Everyone, including those travelling to and from school, is urged to keep a safe two-metre distance from other people, to protect each other and help reduce the spread of the virus.
Cllr Scott Patient, Calderdale Council's Cabinet Member for Climate Change and Environment, said:
"We are determined to give Calderdale's children and young people the best possible start in life. A key part of this is to protect them from dangerous air pollution and help families to make healthy and sustainable travel choices. Recently we have enjoyed the many benefits of fewer vehicles on our roads. The School Streets scheme will encourage a healthier lifestyle and create a safer, cleaner and more pleasant environment for everyone.
"As the coronavirus will be with us for some time, building a safe future remains paramount. Our School Streets will support social distancing rules, safe spaces, safe transport and a safe education."
Parents, carers and nearby residents and businesses are being contacted directly about the new restrictions. There will be signs in place on site and school staff will be there to provide information, engage with people and ensure compliance with the rules, taking social distancing into account.
The effectiveness of School Streets will be monitored and the feedback will inform future rollout decisions.
These are the 14 schools where the new restrictions will apply as of Monday 15 June, from Monday to Friday on the following roads and at the following times:
Abbey Park Academy, Illingworth – Keighley Close, 8.15am – 9.15am and 2.30pm – 3.30pm
Beech Hill School, Halifax – Mount Pleasant Avenue, 8.20am – 9.05am and 2.40pm – 3.25pm
Bradshaw Primary School, Halifax – Ingham Lane, 8.30am – 9.15am and 2.45pm – 3.30pm
Field Lane Primary School, Rastrick – Burnsall Road, 8.30am – 9.15am and 2.45pm – 3.40pm
Northowram Primary School, Northowram – Baxter Lane, 8.30am – 9.15am and 3pm – 3.45pm
Riverside Junior School, Hebden Bridge – Holme Street, 8am – 9.15am and 2.30pm – 3.30pm
St Augustine's CE (VA) J and I School, Halifax – driveway closed 8.30am – 9.15am and 2.45pm – 3.30pm
St Chad's CE Primary Academy, Brighouse – Finkil Street, 8.15am – 9am and 2.45pm – 3.30pm
St Joseph's Catholic Primary School, Halifax – Portland Road, 8.30am – 9.15am and 2.45pm – 3.45pm
St Joseph's Roman Catholic Voluntary Academy, Todmorden – Wellington Road, 8.30am – 9.15am and 2.45pm – 3.30pm
St Malachy's Catholic Primary School, Illingworth – Furness Place, 8.30am – 9.15am and 2.30pm – 3.15pm
St Mary's Catholic Primary School, Halifax – Swires Road, 8.45am – 9.30am and 2.45pm – 3.30pm
Wainstalls School, Halifax – Wainstalls Road, 8.30am – 9.10am and 3pm – 3.40pm
Withinfields Primary School, Southowram – Withinfields, 8.30am – 9.15am and 2.45pm – 3.30pm
Improving air quality, protecting the borough's distinctive environment and making it more resilient is fundamental to the Vision2024 for Calderdale.
For more information about School Streets, visit http://schoolstreets.org.uk/(external link) To find out more about Active Calderdale, head to https://active.calderdale.gov.uk/ and follow @ActiveCdale on Twitter.
For up-to-date and reliable information about COVID-19, use trusted sources such as:
www.gov.uk/coronavirus(external link)
www.nhs.uk/coronavirus(external link)
www.calderdale.gov.uk/coronavirus
The Council urges everyone in Calderdale to stay at home whenever possible. This is the single most important thing you can do to protect the NHS and care homes and save lives. If you do need to leave home you should follow the Government guidance on Staying safe outside your home(external link). As well as social distancing, you can reduce the risk of catching and passing on COVID-19 by washing your hands(external link) with soap and water often, for at least 20 seconds, avoid touching your face and follow the 'catch it, bin it, kill it(external link)' guidance.