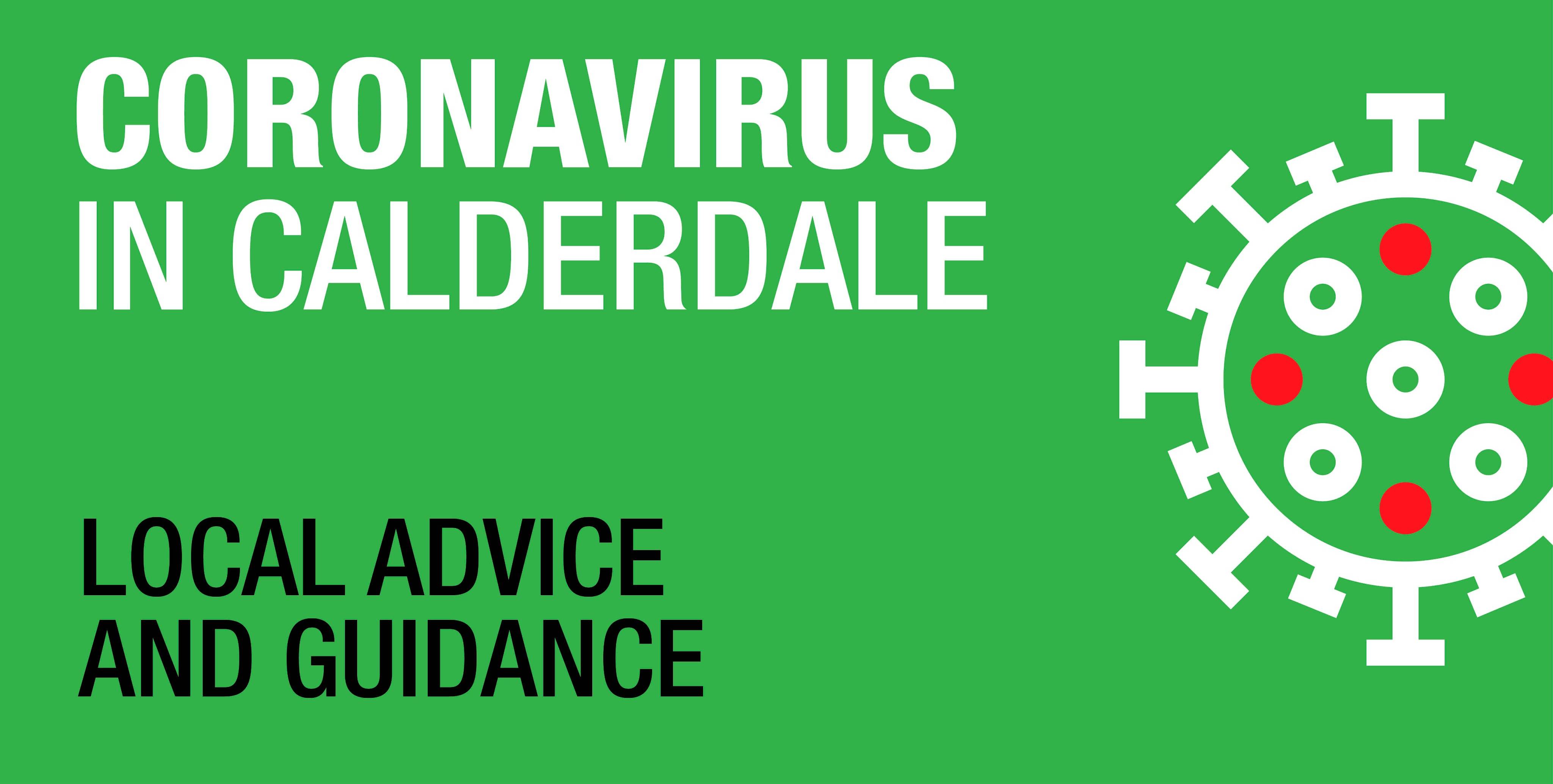 Mainstream schools, nurseries, sixth forms and colleges will close in Calderdale from today (Friday 20 March 2020).
This follows the Government announcement made on Wednesday 18 March that mainstream schools, nurseries, sixth forms and colleges across England are to close from today until further notice due to the Coronavirus (COVID-19) pandemic.
Please see the official Government guidance for more details: Closure of educational settings: information for parents and carers. (external link)
Special schools will remain open for children with special needs, both nationally and in Calderdale.
In response to Government advice, in Calderdale a number of schools, nurseries, childminders and other registered childcare settings will open only for vulnerable children and children of 'key workers' where they can, from Monday 23 March. Calderdale College will also be partially open.
Vulnerable children include those who have a social worker and those with education, health and care (EHC) plans. Social workers are working with local parents and carers to assess the best options for their children.
Special schools, colleges and local authorities have been advised to assess, on a case-by-case basis, the health and safeguarding needs of students on an education, health and care (EHC) plan. For some, they will be safer in an education provision. For others, they will be safer at home. Leaders and parents are asked to make these decisions and the Council will support them as required.
In order to continue to offer critical services as part of the country's ongoing response to COVID-19, children of 'key workers' who form a central part of the effort are able to continue to attend school, college or childcare settings if this is appropriate for the family. There are eight groups of key workers:
Health and social care
Education and childcare
Key public services
Local and national government
Food and other necessary goods
Public safety and national security
Transport
Utilities, communication and financial services
For more details on each group, and other important information, please read the Government's Guidance for schools, colleges and local authorities on maintaining educational provision(external link).
Schools will be providing more details throughout the day.
Cllr Adam Wilkinson, Calderdale Council's Cabinet Member for Children and Young People's Services, said:
"We know that the announcement about education and nursery closures will be causing concern for many parents and carers. Locally, we're doing everything we can to support people through this extremely challenging time, whilst ensuring community resilience and reduced risk to people in line with Government guidance.

"We are working closely with the Department for Education and all headteachers throughout Calderdale to coordinate the response and to give clear information to parents and carers. Thank you to everyone who is working tirelessly to respond."
The Government has issued guidance to ensure pupils who are eligible for free school meals continue to receive their meals.
Schools will, if they can, prepare meals or food parcels that can be delivered to, or collected by, families. If schools are unable to use their current provider to offer free school meals they can use other local initiatives such as other schools or local charities, or provide families with supermarket vouchers. The Government is developing a national approach to providing support through supermarket and shop vouchers. Parents will have a choice of either e-vouchers where available, or gift cards.
The Council continues to work on all aspects of the response to COVID-19. At its Cabinet meeting on Monday 16 March, the Leader of the Council, Cllr Tim Swift, announced a 10-point plan detailing how the Council will respond to the risks related to COVID-19.
On Wednesday 18 March, the Council announced that from 5pm on Friday 20 March 2020, all Council-run sports and leisure centres and museums, the Victoria Theatre and the Shay Stadium will close for at least 12 weeks. Calderdale Adult Learning will close to all learners as of 5pm on Friday 20 March until further notice. All learners have been contacted. Halifax Town Hall will close to the public from 5pm on Friday 20 March until further notice. The building will remain an office base for staff and Elected Members. More information on closures is available at www.calderdale.gov.uk/coronavirus
The Council continues to closely monitor the rapidly developing situation and rigorously follow national guidelines. All services are ready to adapt as necessary.
The Council urges everyone in Calderdale to follow the Government guidance on social distancing(external link) (limiting social contact to reduce the spread of COVID-19) and staying at home(external link) when you, and / or someone you live with, have symptoms of COVID-19 (a high temperature and / or a new and continuous cough).
Keep up-to-date using the trusted information at:
www.gov.uk/coronavirus(external link)
www.nhs.uk/coronavirus(external link)