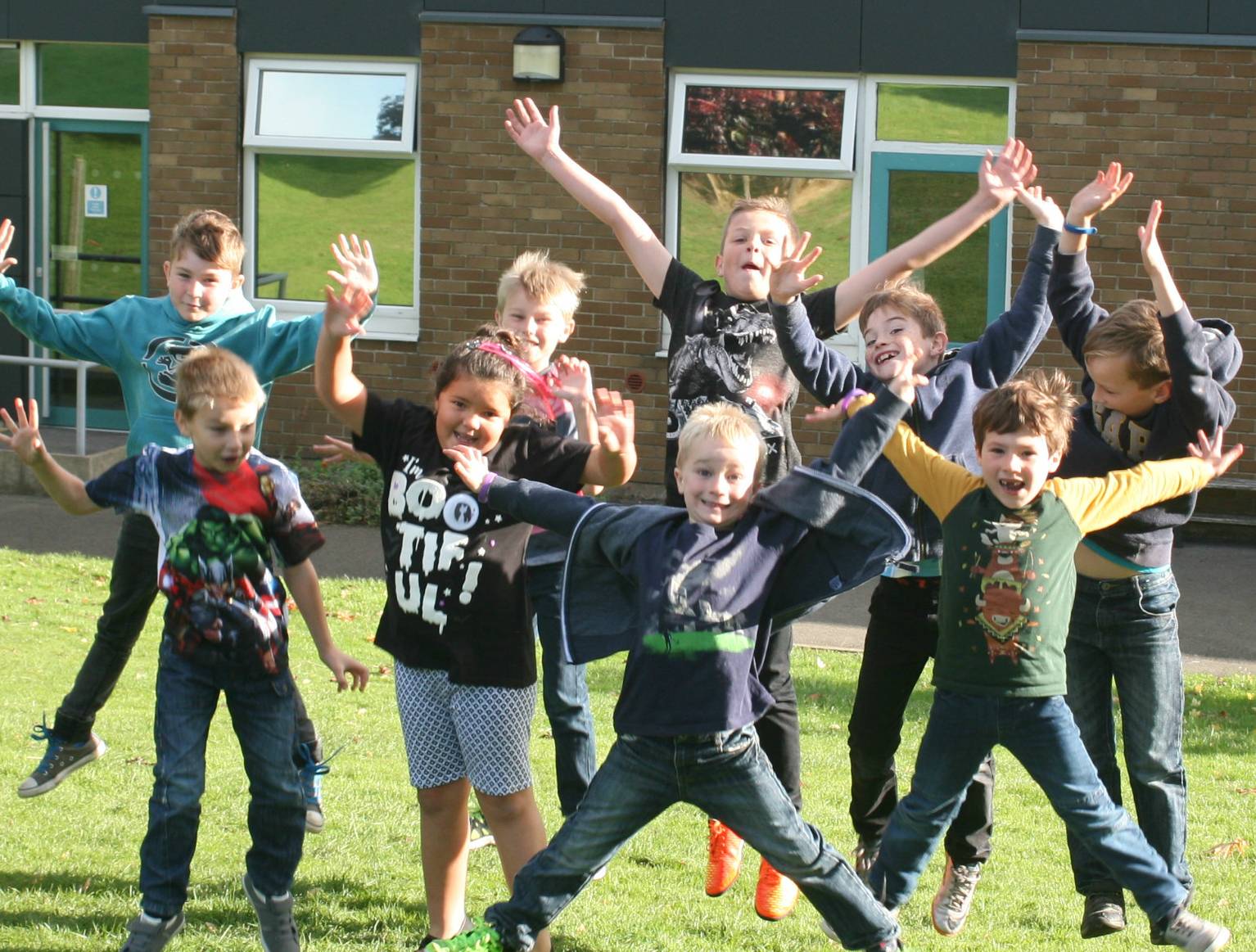 Carr Green Primary School in Brighouse is now saving money and providing cleaner energy after solar panels were installed at the school. 
Solar panels, installed by Hub Energy, now cover the roof of the school, converting the sun's free and clean energy into power. The panels will generate 10% of the school's energy, saving 15 tonnes of carbon dioxide every year.  
The project was managed by Calderdale Community Energy, a community benefit society whose goal is to enable low carbon and renewable energy schemes to take place in Calderdale. This was just one of a number of community and school energy projects currently underway, and the cost of the panels was covered by a loan from Calderdale Council. Surplus electricity is being sold to the national grid and the panels pay for themselves within eight years. 
Calderdale Council's Cabinet Member for Skills and the Environment, Cllr Jenny Lynn, said: 
"Projects like this one can bring real benefits, not only through reduced electricity costs for the school, but also by reducing CO2 emissions.  

"We are working with Calderdale Community Energy to develop more projects like this one, to help schools and other businesses generate their own energy and use it efficiently." 
Jez Tweed, Project Lead From Calderdale Community Energy, said: 
"Timing was everything. If we had waited until next year the project might not have been feasible, but thanks to the enterprising nature of the school we have a really good project up and running." 
The Head Teacher of Carr Green Primary School, Paul Mashinter, said: 
"At Carr Green Primary we value the principles of sustainability and we have some first class facilities including a Kid's Kitchen, an outdoor classroom and allotments.  Solar Panels will provide an additional exciting educational opportunity whilst saving the school money on energy costs which can now be used in other areas."  
Calderdale Community Energy is looking for more schools to develop energy saving projects. There are many ways to save, for example, some lighting improvements can bring the same savings as solar panels. For more information about Calderdale Community Energy, visit www.calderdalecommunityenergy.org.uk(external link). To speak to someone about the range of energy savings options available, contact Calderdale Council's Environmental Projects team on 01422 392250.