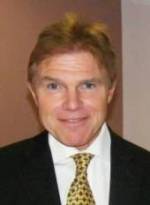 In the run-up to Small Business Saturday, Calderdale Council is giving advice on how local businesses can make the most of the national campaign on Saturday 5 December.
Now in its third year, Small Business Saturday aims to support, promote and inspire small, independent businesses across the UK on the first Saturday in December and beyond.
On the day in 2014, 16.5 million people shopped in a small business – 20% more than in 2013
The campaign is run by Small Is Big CIC, a community interest company that is not-for-profit and exists to serve the interests of small businesses.
Eric Binns has worked as Calderdale Council's Business Enterprise Officer since 2009, running a successful programme offering advice, guidance and encouragement in self-employment. Eric shares his top tips for making the most of Small Business Saturday.
   Any business can get involved
It doesn't matter if you're a family business, local shop, online trader, wholesaler, business service, small manufacturer, start-up or entrepreneur – you can get involved!
Why not organise an event for the day or in the run-up? Hold a competition, tasting sessions, special offers, a charity event, fancy dress or product demonstrations. You could also get together with other small businesses to provide group offers. For more ideas head to www.smallbusinesssaturdayuk.com(external link)
Pick up some Small Business Saturday promotional material and display it in your premises. Download posters and logos from www.smallbusinesssaturdayuk.com(external link), pick them up from your local library or request them from the Council's Business Support Team – email eric.binns@calderdale.gov.uk
Follow Small Business Saturday UK on Facebook – like and share the videos, images and blogs and post your activities; tweet about what you have planned using the hashtag #SmallBizSatUK; create and upload videos to promote your events and offers.
     Don't let it be a one-day-wonder!
We hope you have a great day's trading and attract lots of new business. But to keep encouraging people to shop locally, think about how to promote your uniqueness throughout the year. Why not hold regular special events or product demonstrations and get creative on social media all year round?
Calderdale Council's Director of Economy and Environment, Mark Thompson, said:
"Calderdale has so many fantastic small businesses, giving people a really good reason to buy local products and use local services. Small Business Saturday is a real opportunity for businesses to shout about what they do best, and we urge as many as possible to get involved. Last year's campaign is proof of the economic benefits."
Calderdale Council is supporting local businesses on Small Business Saturday and all year round. Help includes:
   Free taster workshops for the self-employed, small businesses and their employees
During November / early December, the workshops run by the Council's Adult Learning Centre are giving advice on keeping business records, creating stationery and websites and using social media to promote your business. Contact karen.mcloughlin@calderdale.gov.uk
   Free 'Start your own business' drop-in sessions
For anyone considering self-employment / starting or growing their business, the Council's Business Support Team runs free monthly drop-in sessions across Calderdale, as well as confidential one-to-one advice meetings. Email eric.binns@calderdale.gov.uk