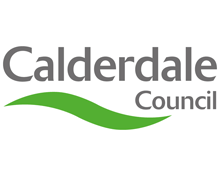 Nearly 500 local people have helped shape plans for development in Calderdale over the next 15 years.
11 workshops took place around Calderdale in February and March 2014. Hundreds of people gave their comments and suggestions about their local community and potential need for new development.
Calderdale Council is working on the Land Allocations and Designations Plan (part of the Local Plan), which will identify sites that could be developed and areas that will be protected from development. This could be anything ranging from housing, employment, retail and waste management, to open spaces, green belt and environmental protection areas.
The Council will use what people said during the workshops to help shape the consultation on the Land Allocations and Designations Plan, which is expected to be released for public comment by the end of the year. Staff are busy looking at all the feedback and will be releasing a report at www.calderdale.gov.uk over the next couple of months.
Calderdale Council's Head of Planning and Highways, Geoff Willerton, said:
"I'd like to thank people for having their say and helping us to shape the future development of our area. I was really impressed with the discussions that took place at the workshops. People commented on potential sites that have been put forward and made additional suggestions, which were innovative, interesting and useful. We're taking everyone's feedback on board and will use it to help us prepare the Local Plan."
For more information, go to the Local Plan page on the Council's website.