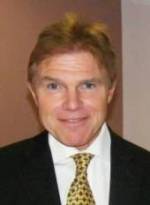 Eric Binns, who has supported over 600 business start-ups in Calderdale, has won a prestigious Queen's Award for Enterprise Promotion 2014.
Eric has worked as Calderdale Council's Business Enterprise Officer since 2009, running a successful programme offering advice, guidance and encouragement in self-employment. His friendly, knowledgeable and inspiring approach is valued by the business community and has empowered hundreds of people with the confidence and know-how to start their own businesses.
The Queen's Award for Enterprise Promotion was launched in 2004 and recognises individuals who have encouraged others into business by promoting enterprise skills and attitudes. Each year up to 10 individuals are given the Award, and recipients could be working in business, education, training or youth work at either a national or local level.
Eric has been involved in business support for 10 years, starting out with Business Link and the Mid-Yorkshire Chamber of Commerce. Eric has also worked as a volunteer business mentor with Business Link and Yorkshire Agricultural Society. Eric lives in Elland with his partner Alison and has two daughters – who run their own businesses locally – and three grandchildren.
He will receive his Award on Monday 14 July 2014 at the Department for Business, Innovation & Skills (BIS) headquarters in Westminster. It is expected that the Award will be presented by The Rt Hon Dr Vince Cable, Secretary of State for Business, Innovation & Skills and President of the Board of Trade.
The Award takes the form of an engraved crystal chalice and a ceremonial Grant of Appointment, which bears a copy of HM The Queen's and the Prime Minster's signatures.
Eric Binns, Calderdale Council's Business Enterprise Officer, said:
"It is a great honour to receive this prestigious award. I am very grateful for the recognition for the role that I have played in new business support and promotion during the past 10 years.
"My foremost gratitude goes to my employer, Calderdale Council, for creating and investing in the new business start-up programme in the midst of the economic downturn back in 2009, to offer advice and support to people considering self-employment as an alternative to unemployment. As a result, Calderdale is consistently amongst the top performing areas in the Leeds City Region and above the national average for new business start-ups.
"It is a privilege and very rewarding personally to be in a position to be able to contribute to the growth of our local business community and particularly gratifyingly so within my home town."
Ian Gray, Calderdale Council's Director of Economy and Environment, said:
"I'm delighted that Eric has won this well-deserved award. It's a reflection of all the brilliant work that he continues to put in to support our local businesses. He is a true inspiration, and I know that the many people he has helped are equally as grateful. Eric and his team have supported over 600 start-ups in Calderdale, and have contributed to the growth of the business community."