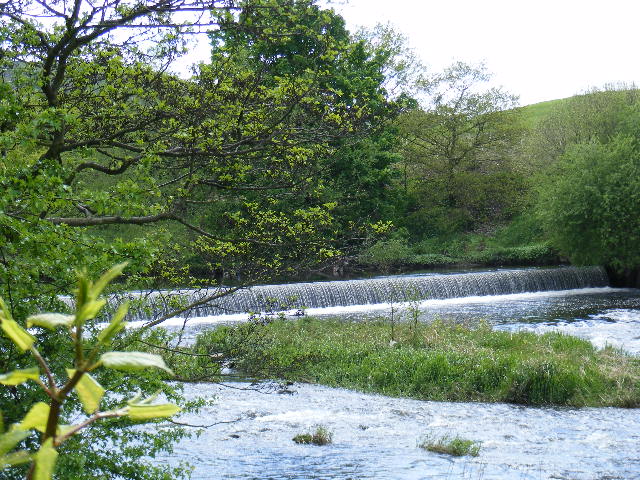 Local people have been having their say about future plans for the Cromwell Bottom Local Nature Reserve and neighbouring site at North Loop, near Brighouse.
Public consultation ran from June to September, with a number of drop-in sessions held around Brighouse and Elland. Over 1800 survey questionnaires were returned and the results have now been collated.
It was clear from the responses that the site is very valuable to visitors, and conserving the unique wildlife value of the nature reserve is extremely important.
Discussions have been held with local groups, such as the Cromwell Bottom Wildlife Group, neighbouring land owners and businesses. The results of these discussions are recorded separately and will be taken fully into account in the development of future plans for Cromwell Bottom. Discussions are also continuing with individual schools to establish their views.
Just over half of all those responding to the survey visit the site and most gave their reasons for visiting as enjoying peace and quiet, for enjoyment of nature and for walking and running for exercise. However, almost half of the people who responded to the questionnaire had not visited the Nature Reserve as they hadn't heard of it or didn't know where it was.
59% would visit more if there more opportunities for outdoor activities. 55% of respondents claimed they would visit the site more often if there were more visitor facilities such as toilets, a café, an information center or shop, better car cark, signage, improved accessibility and information. 
However, some respondents also expressed concern about major overhauls which might impact on the existing natural feel and wildlife at the site. Several people commented on the negative effect of some of the current visitors to the reserve e.g. dog fouling and irresponsible cycling. There are also issues around the appearance of the entry to the site, lack of signage and seating.
Protecting the nature of the site was very important to most people, with a massive 84% supporting being kept away from certain areas if it would improve wildlife habitats. The large majority of people commenting would also support the generation of renewable energy at the site
The full results will be used to help in the development of a master plan for Cromwell Bottom, this is likely to be ready in early 2016. After this is prepared and Council's Cabinet Members have considered the options, there will be further public consultation before the plan is finalised.
Calderdale Council's Cabinet Member for Skills and the Environment, Cllr Jenny Lynn, said: 
"It's great that so many people responded to the survey on Cromwell Bottom. It's clearly a well loved site, and it's really helpful that we have a good picture of what currently works and what could be improved, so we can prepare a plan for the site which meets the requirements of visitors and local people.

"It's very important that any plans are respectful to the existing wildlife in the area, and this will be taken into account while a development plan is prepared.

"I'm really looking forward to working with local volunteers and groups such as the Cromwell Bottom Wildlife Group and other interested parties to talk over next steps in looking after this wonderful reserve."
You can read the full report of the survey results at www.calderdale.gov.uk/council/consultations/cromwell-bottom/index.html