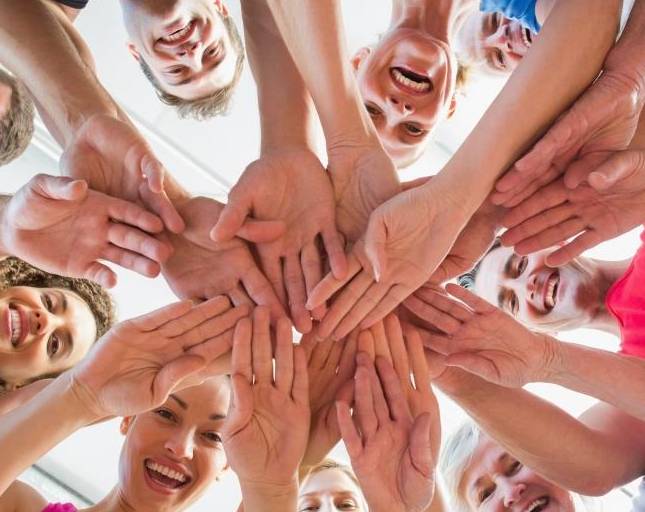 Shared Lives carers and the people they support across Calderdale are coming together to celebrate Shared Lives Week 2017 (17 – 25 June).
Shared Lives Week is an annual UK-wide campaign to recognise and promote the innovative and growing 'Shared Lives' approach to care.
Shared Lives carers open their home, family and community life to an adult or young person who needs care or support to help them live well.
Calderdale Council's Shared Lives team is supporting the national week to:
Promote the work it does to match trained and approved Shared Lives carers with people who need their support.
Thank Calderdale's 35 Shared Lives carers who are supporting adults and young people with learning disabilities or mental health needs, and older people.
Encourage more people to come forward as Shared Lives carers.
The Council is holding a 'Shared Lives Got Talent' event on Tuesday 20 June at the Mereside Centre in Shibden Park, Halifax, from 11am to 2.30pm. Shared Lives carers and the people they support will come together to celebrate their creativity, display their art and craft skills and take part in activities. Shared Lives Plus, the UK network for Shared Lives schemes and carers, has provided a grant to help fund the event.
The Council's Shared Lives team will also be out and about in the park to raise awareness of the great work of carers and to encourage more to people to sign up.
Cllr Bob Metcalfe, Calderdale Council's Cabinet Member for Adults, Health and Social Care, said:
"Shared Lives carers do a wonderful job all year round, making a huge difference to the lives of people across Calderdale. Shared Lives Week is a great opportunity to celebrate and raise awareness of this increasingly popular approach to care.

"If you feel that you could be a Shared Lives carer, we'd love to hear from you. You don't need experience or qualifications; carers are from all backgrounds and the Council provides training to help you. You can enjoy new friendships, know you're doing something worthwhile and receive payments to cover your costs."
Over 50 people locally already choose to use Shared Lives as part of the 13,500 people who use this approach across the UK.
Alex Fox, Chief Executive of Shared Lives Plus, the UK Network for Shared Lives and Homeshare, said:
"I'm delighted to see Calderdale getting involved in Shared Lives Week 2017. Our theme this year is Shared Lives Choice For All because everyone involved in Shared Lives has a choice about whom to live with. We also believe that Shared Lives should be offered as a choice to everyone who could benefit.

"In Calderdale Shared Lives is available to young people and adults with learning disabilities, mental health needs and older people. Whenever someone needs support, people on their side and a place to belong, Shared Lives can be a great choice to offer them."
If you want to know more about Shared Lives in Calderdale, please contact Shared Lives of Calderdale on 01422 393840, visit the Shared Lives of Calderdale page on the Council's website or email shared.lives@calderdale.gov.uk