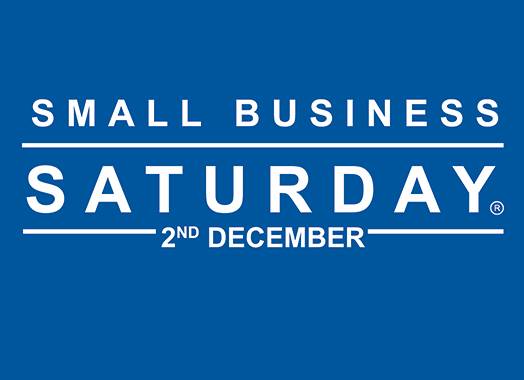 Businesses in Calderdale are getting ready to celebrate Small Business Saturday, on Saturday 2 December.
Now in its 5th year, Small Business Saturday is a campaign all about celebrating small businesses and encouraging people to support them by shopping in their local area.
Keep it local this weekend by doing all or most of your shopping with independent small businesses. For example, you could buy your meat for the Sunday roast from your local butcher and vegetables from the greengrocer, go for a coffee with your friends at your local café, treat yourself and your family to a meal out at a local restaurant or buy your Christmas cards and gifts from your local independent shop or market.
Lots of Calderdale businesses are getting involved, with many offering discounts or promotions to encourage shoppers to discover the benefits of buying from Calderdale's many independent businesses.
One Calderdale business which is taking part in Small Business Saturday is Jackson's Flower Co. at Salterhebble. The owner Jeneen Coleman, said:
"This is the first time I've been involved in Small Business Saturday and I think it's a great idea. I'm proud to be a small, independent business and think people appreciate the personal touch that small businesses like mine can offer.
"Offering promotions and discounts on the day helps spread the word about small businesses, and I'll be offering 10% off in-store sales on Small Business Saturday."
Calderdale Council's Cabinet Member for Regeneration and Economic Development, Cllr Barry Collins, said:
"We're lucky in Calderdale to have so many fantastic independent businesses and Small Business Saturday is a great opportunity to shout about the benefits of shopping locally.
"In the run up to Christmas our local small businesses are the perfect place to find unique gifts or to treat yourself to homemade festive food at one of our independent eateries or markets – so let's all shop locally and show our support for Small Business Saturday."
To find out how you can get involved go to www.smallbusinesssaturdayuk.com(external link) to register your business in the small business finder or find other small businesses local to you. You can also join in the activity through social media using #SmallBizSatUK.