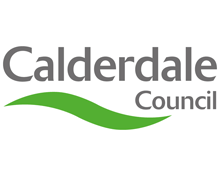 Calderdale Council will reinstate gritting on secondary routes following concerns raised by local residents during recent wintry weather after the introduction of a new pilot policy. 
The additional routes will include roads to doctors' surgeries or medical centres; some council facilities; business and shopping areas and local town and village centres with additional risk assessments of problem spots. 
The Council introduced the pilot policy after new national guidance was issued earlier this year which provides criteria for all local authorities, so that they provide a service based upon fairness and clear principles. Previously, the Council's gritting programme was based upon custom and practice with no clear rules for the selection of routes.  
The Council's new gritting policy will make sure that the authority can provide a sustainable service, based upon a clear prioritisation of the highways network, within available resources.  
Following lengthy discussion at committees involving Councillors from all parties and a Cabinet report earlier this year, it was agreed that the new policy would be piloted for 12 months, with the opportunity to adapt it based upon the experience of delivering it in practice. 
Calderdale Council's Cabinet Member for Regeneration and Economic Development, Cllr Barry Collins said: 
"During wintry conditions it's vital that we keep our local roads moving and safe.  Our new policy is important because for the first time we have assessed every road against a set criteria and we are monitoring the day-to-day situation carefully.   

"The recent cold weather has tested this. It has been very positive in many areas, for instance we are now confident that we can grit the full primary network within three hours, which means that our transport systems will continue to operate through the most severe weather conditions. 

"However, we have also identified in the past week elements which we need to revise with immediate effect. In a small number of cases there are roads which we will need to include as they meet the criteria. In other instances we have received significant public concern in some areas where local people have reported that the changes are having a significant impact upon their daily lives.  

"We want to listen and respond as fast as we can. We are proposing some immediate changes to the pilot policy to restore secondary roads on the network to the list of roads to be gritted. This will have financial implications and will not be immediate, as it means we will need to obtain additional gritters for our new in-house team, however these will be put into service as soon as they arrive.  We have also ordered 200 grit bins, which will arrive by the end of next week.   

"We will publish a revised schedule of those roads which will now be included and continue to review the impact of our pilot policy. This will be an ongoing review throughout this winter so we can establish a sustainable and fair approach to winter gritting for our residents and businesses." 
A final decision on the policy will be made by the Cabinet in summer 2018.