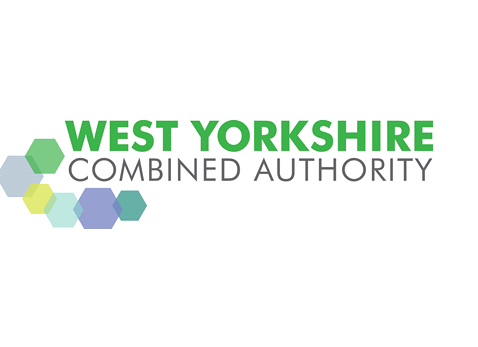 In the week that marks a year since the opening of its 14km segregated Cycle Superhighway, West Yorkshire Combined Authority's Transport Committee is being asked to approve six new schemes.
Members at Friday's meeting will be asked to give the go-ahead to cycling schemes in Bradford, Calderdale, Kirklees Leeds and Wakefield.
In Bradford, the Canal Road project would provide a new 2.3km segregated cycle route along the corridor from close to Forster Square Station, providing a much needed link to the Canal Road Greenway. The Leeds – Liverpool canal towpath would be upgraded from Riddlesden to Silsden.
In Calderdale, the Canals Project would improve the 11km route between Hebden Bridge and Sowerby Bridge along the Rochdale and Calder-Hebble canals, following the National Cycle Network Route 66.
Towpath improvements will also be made along the Huddersfield Narrow Canal in Kirklees, along the 2km stretch from Huddersfield town centre to Milnsbridge.
Work planned for Leeds would extend the Cycle Superhighway network through the city centre by 4km, as well as providing segregated links to the education quarter and a central cycling loop.
And, in the Wakefield district, the 6km Castleford to Wakefield Greenway project will deliver a fully surfaced off road cycle path from Castleford to Wakefield alongside the River Calder, filling in the gaps of the existing greenway and providing bridge access over the Hallam rail line.
Cllr Keith Wakefield, Chair of the Combined Authority's Transport Committee said:
"We already have some of the UK's best segregated cycling and walking infrastructure, in the form of the Bradford to Leeds Cycle Superhighway, which in its first year has been used by cyclists to make over 225, 000 trips.

"These proposed schemes are an opportunity to build on that positive start and provide routes that encourage more people to cycle and walk, with all the benefits, in terms of lower pollution, reduced congestion and improved health that brings."
At Friday's meeting, Transport Committee members will also be asked to retain proposed cycling schemes for further development and shaping. The four projects on the 'reserve' list are for Huddersfield town centre, further phases of canals projects in Calderdale and Wakefield and York's Scarborough Bridge.