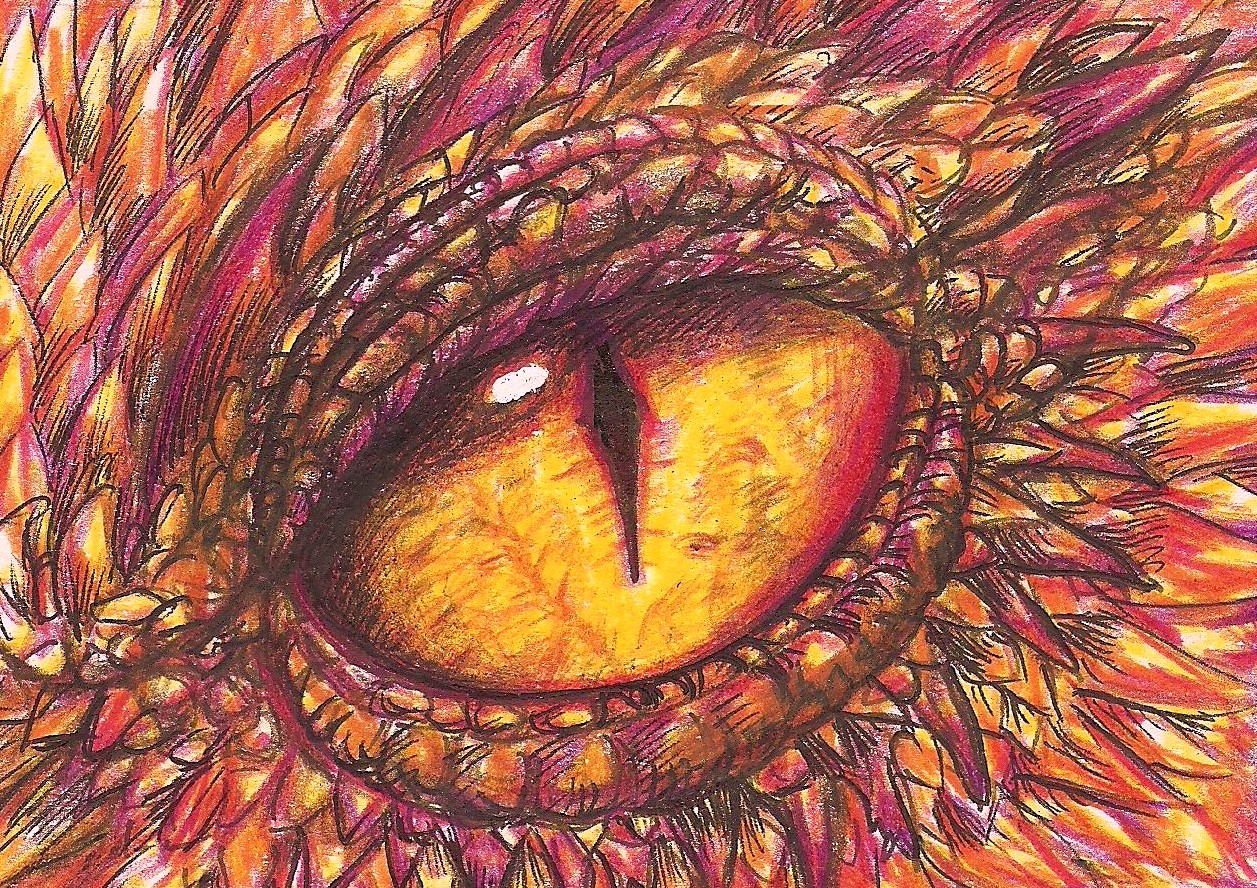 Ferocious dragons have been lurking at Bankfield Museum in Halifax for months, but luckily St George is on his way to put an end to their fearsome stay.
The Dragons exhibition has been on display since January, and hundreds of visitors have been to Bankfield Museum to explore the fearsome, fiery and friendly dragons and discover original artworks by local illustrator and author Chris Mould from his book 'Fangs 'n' Fire'. 
The free exhibition comes to an end on Saturday 25 April, and as this is the first Saturday after St George's Day on Thursday 23 April, the exhibition will culminate with a fun day, celebrating the legend of St George.
Come along and join Gruff the storyteller for an interactive story adventure at 11am, 12.30pm and 2pm, as he tells the story of the terrifying Krackle dragon and the two villagers who are brave enough to investigate.
There's also the chance to take part in St George's Day craft activities, from 11am to 12 noon and again from 1pm until 3pm, where children can drop in to make dragon masks or a knight's helmet.
At 2.30pm visitors can listen out for the arrival of St George himself, complete with shining armour and riding on his horse, ready to slay the dragon and save the country!
Although all the events are free, booking is essential, so make sure you don't miss out by calling 01422 352334 and booking your place now.
Calderdale Council's Head of Neighbourhoods, Andrew Pitts, said:
"The Dragons exhibition has been a great success for the museum, and although it's sad that it's coming to an end, it's going out in style with a fantastic free St George's fun day.

"This is your last chance to see the exciting collection of illustrations and exhibits which have delighted children and adults alike. Plus there's the added incentive of some great activities, and the chance to witness St George and his horse's magnificent arrival at the museum, which is definitely not to be missed!"
Bankfield Museum is open from 10am to 4pm, Tuesday to Saturday. For more information about upcoming exhibitions and events visit http://museums.calderdale.gov.uk