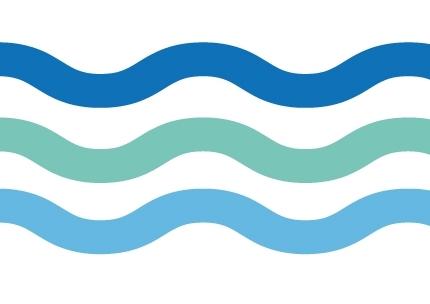 Calderdale people are being reminded to stay prepared for future flooding, to ensure they can protect themselves and their property.
On Thursday 7 November, prolonged heavy rain caused surface water issues across the borough and the closure of the A646 at Callis Bridge.
It was a near miss for Calderdale – fortunately there were no reports of flooded properties, other than some cellar issues. However, the risk of flooding must not be underestimated and local residents and businesses are urged to do everything they can to prepare.
Mark Thompson, Director for Regeneration and Strategy, said:
"The severe flooding in areas of South Yorkshire and Derbyshire is a sobering reminder of the devastating impacts that heavy rain can have in a short space of time.

"Although the Council, the Environment Agency, other organisations and communities are working hard to reduce flood risk, there's only so much they can do to protect Calderdale from weather events of this scale.

"Small actions by individuals can go a long way towards limiting the damage caused by flooding, so local people are encouraged to take action now to protect their property and support community efforts in their local area."
Here are some steps you can take to prepare for flooding:
Check your flood risk and sign up for free flood warnings at www.gov.uk/check-flood-risk

(external link)

to provide a prompt for action in the event of possible flooding from the river.
Flash flooding is more difficult to predict, but you can sign up to the Met Office's weather warning service and check with your local flood group to get a better understanding of your local risk.
Keep an up-to-date flood plan and practise it regularly. This can help reduce the damage caused by flooding in the short-term. The plan should include a trigger for action, steps to take and a list of essential items to have to hand when it floods. Templates are available showing some of the information you could include: www.gov.uk/prepare-for-flooding/future-flooding

(external link)

.
Keep up to date with the latest situation by calling Floodline on 0345 988 1188 or by following @EnvAgencyYNE, @Calderdale, @metofficeYorks and @metoffice on twitter.
Be aware that the Council does not provide sandbags to individuals during a flood. They are rarely the best solution for keeping floodwater out of properties. There are other products that are more effective, easier to use, reusable, and will not rot in storage.
A combination of flood resistance measures (including barriers, drain sealers and anti-flood air bricks) and resilience measures (such as sump pumps, raised electrics and water-resistant building materials) are the best way to protect your property and minimise recovery costs. Specialist surveyors and the National Flood Forum can advise on options.
Flood Re

(external link)

may be able to help homeowners in flood risk areas to find affordable insurance. Those who do not fit into this category are advised to contact an insurance broker for help.
If it is safe to do so, you can help to keep drains clear by removing leaves and debris. Calderdale Council regularly checks drains but they can quickly become overwhelmed again during heavy rain.
Sustainable drainage systems (SuDS) can reduce the risk of surface water flooding by preventing drains from getting overwhelmed and can be as simple as having more plants and fewer water-resistant surfaces in your garden. For more information visit www.slowtheflow.net/you-can-slow-the-flow(external link).
If you have a watercourse on your property, keep it clear of blockages to prevent flooding and other environmental issues. You can find out more about your responsibilities here: www.eyeoncalderdale.com/community/watercourse-and-riparian-ownership(external link).
When flooding strikes, stay away from floodwater as it may be contaminated. Avoid driving through floodwater and slow down when driving through puddles to avoid flooding nearby properties.
More information on preparing for, dealing with and recovering from flooding can be found at www.eyeoncalderdale.com(external link).
If everyone plays their part in preparing for and helping to reduce the impacts of severe weather, we're helping to build Calderdale's resilience – one of the key themes of the Vision2024 for Calderdale. In the year 2024 Calderdale will celebrate its 50th birthday. Where do we want to be by 2024? Join the conversation by following #VisionCdale2024 on social media and visit www.calderdale.gov.uk/vision.