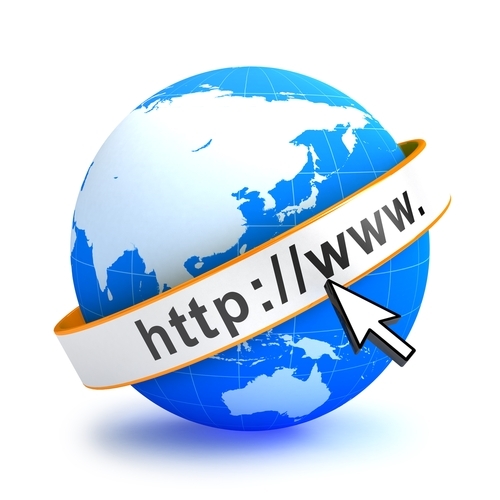 One year on 21,500 homes and businesses can connect to fibre network as a direct result of the project
Superfast West Yorkshire is celebrating its first birthday by announcing that more than 21,500 homes and businesses can now access high-speed fibre broadband as a direct result of the project.
This is nearly 2,000 additional premises and more than one month ahead of schedule. More than 220 new fibre street cabinets are in place, with 121 of those live and taking orders from nearby homes and businesses. Engineers have worked thousands of man-hours laying an impressive 161km of underground fibre cable.
And the network will continue to grow rapidly The sophisticated fibre optic technology is expected to reach a further 15,000 West Yorkshire premises in more than 31 exchange areas including Boston Spa, Bretton, Crossgates, Elland, Guiseley, Harehills Horsforth, and Idle by the end of December – taking the total figure to around 36,500.
Old Fountain Brewery housing estate in Halifax was the first community to benefit from the multi million pound project, when high-speed fibre broadband arrived in April this year.
Steve and Lindsay Baumeister who live on the estate, were quick to take advantage of fibre broadband and are now reaping the benefits. Lindsay said: "Faster broadband has made a tangible difference to the way we use technology in our home. I can now Skype my dad who lives in Bulgaria without the constant freezing or distorted sound which is fantastic.
"For the first time we are making the most of our smart TV and have signed up to Netflix, we can both update our mobile phone apps at the same time and stream videos to other devices even when we're out in the garden.

"While these might sound like simple things they are all things that in the past were time consuming. We're getting much more out of our free time now that our broadband can work at our pace, not a snail's pace."
Ian Gray, chair of the Superfast West Yorkshire project board, said: "It's great to see just how far we have come in one year, which has brought real benefits to our local communities.
"Across the project area school children can now access the internet as quickly and as easily as they do at school, businesses can work more flexibly or offer their customers perks such as free wifi. At home families can use several devices online at the same time without experiencing a bottleneck in their broadband speeds or set up small businesses from their spare room.

"As a result of this project many people are benefitting in many different ways. I would encourage anyone who hasn't already done so, to find out what benefit faster broadband speeds could bring to them."
Superfast West Yorkshire builds on BT's commercial investment of £2.5 billion to rollout fibre broadband to two-thirds of UK premises. Leeds City Council, Bradford Metropolitan District Council, Wakefield Council and Calderdale Council will work with BT to bring fibre broadband to premises in West Yorkshire, which are not currently included in the private sector's commercial roll-out plans and would otherwise have missed out on this opportunity.
The programme will involve investing a total of £21.96 million to extend high-speed fibre broadband to 97 per cent of households and businesses across the majority of West Yorkshire by the end of 2015. The programme also aims to ensure all premises in this area have access to speeds of more than 2Mbps.
The investment is made up of Government funding from Broadband Delivery UK (BDUK) combined with funding from the European Regional Development Fund (ERDF), BT and four West Yorkshire local authorities.
Bill Murphy, BT's managing director of next generation access, said: "Delivering a project of this size is never easy but our engineers have been working tirelessly to keep it on track and on time – currently deploying fibre to roughly 1,000 new premises every week.

"This investment in fibre and faster broadband speeds is a key part of West Yorkshire's future economic growth. It provides the cornerstone for prosperous communities – helping local people build their skills and knowledge and encouraging the creation of new businesses and jobs."
The Superfast West Yorkshire Business Support Programme, which also supports firms in Kirklees, is proving to be a hit with local businesses. More than 270 have registered, with more than 60 already feeling the benefits, after completing various courses designed to improve their digital skills. Master classes, training and access to targeted support and information is helping West Yorkshire businesses to turn faster broadband speeds into business growth.
The high-speed network installed by Openreach is available on an open, wholesale basis to all companies offering broadband services so West Yorkshire households and businesses will benefit from a highly competitive market.
Fibre broadband means everyone in the family can do their own thing online, all at the same time, whether it's downloading music in minutes or watching catch-up TV; streaming HD or 3D movies in a few minutes; or posting photos and videos to social networking sites in seconds. It will also improve access to new job opportunities, and make it easier to shop around for cheaper services.
The benefits are also considerable for businesses, which can do much more in far less time. Firms can speed up file and data transfers, collaborate with colleagues and customers on conference or video calls or swap their hardware and expensive software licenses for files, processing power and software from cloud computing. Staff can work as effectively from home as they would in the office.
Both residents and businesses across West Yorkshire who want to keep up to date with progress of the roll-out are encouraged to join the 6,100 people who have already registered their interest. This will enable the Superfast West Yorkshire team to send out updates on the project and identify areas of high demand. Please register via the website www.superfastwestyorkshire.co.uk/register(external link).
Residents and businesses in areas that have already benefited from an upgrade to fibre optic broadband should go to www.get-fibre.co.uk(external link)  to find out about accessing the new service.  The 'Find Fibre Optic deals' tool can be used to find out about the availability, speed and prices for fibre broadband from internet providers offering the service in the area.