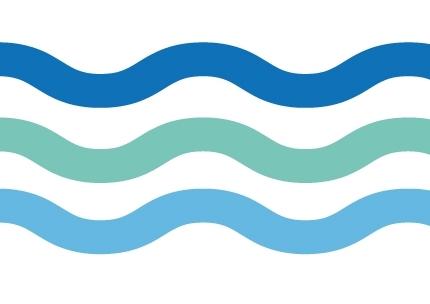 Press release from the Environment Agency
A series of drop-in events are being held over the next two weeks to offer support for residents and businesses affected by the devastating Storm Ciara flood event.
Teams from the Environment Agency are working with representatives from partner organisations including Calderdale Council, Yorkshire Water, Canal & River Trust, Healthy Minds and Flood Wardens.
The first drop in will be on Wednesday 11 March, 11am-7pm, at Mytholmroyd Community Centre.
Further events will be on Thursday 12 March, at Southgate Methodist Church, Elland, 11am – 7pm; Friday 13 March, Todmorden Town Hall, 11am – 7pm; Tuesday 17 March, Hebden Bridge Town Hall, 10am – 6pm, Thursday 19 March, Brighouse Civic Hall, 11am – 7pm and Friday 20 March, Sowerby Bridge Cricket Club, 11am – 7pm.
Paul Swales, senior flood risk adviser for Calderdale, said:
"This is an opportunity for us to listen to communities to learn more about how they were affected by the recent flood event and answer any questions they may have about what happened or how to sign up for flood warnings.

"We would also likely to gather evidence which we can use when planning flood protection measures in the future.

"People can also ask us about the progress of our current flood defence schemes or those planned for the future in the Calder Valley."
Cllr Scott Patient, Calderdale Council's Cabinet Member for Climate Change and Environment, said:
"We are encouraging everyone affected by flooding to go along to the sessions to access support, share local knowledge and have their questions answered by the agencies involved in preparing for, responding to and recovering from flooding.

"Close communication between the community and these organisations is key in building a more resilient Calderdale which is better prepared for future floods."
Members of the local community will also be able to get support with any mental health or wellbeing issues, advice about making themselves more resilient in event of a flood event and information about grants available.
The Environment Agency is urging communities to remain vigilant against the risk of flooding as river levels remain high following weeks of heavy rainfall and further unsettled weather is expected.
They are urged to sign up to and keep an eye on the free flood warning service by visiting https://www.gov.uk/sign-up-for-flood-warnings(external link) or contacting Floodline on tel: 0345 988 1188. If they are already registered, then check that their details are correct.
For details of all the events visit:- https://eyeoncalderdale.com/household-resilience-blog-and-news/flood-drop-in-sessions(external link)
For more information about the Mytholmroyd Flood Alleviation scheme visit: https://eyeoncalderdale.com/mytholmroyd-flood-alleviation-scheme(external link)
If you have any queries about the scheme please email: mytholmroydFAS@environment-agency.gov.uk