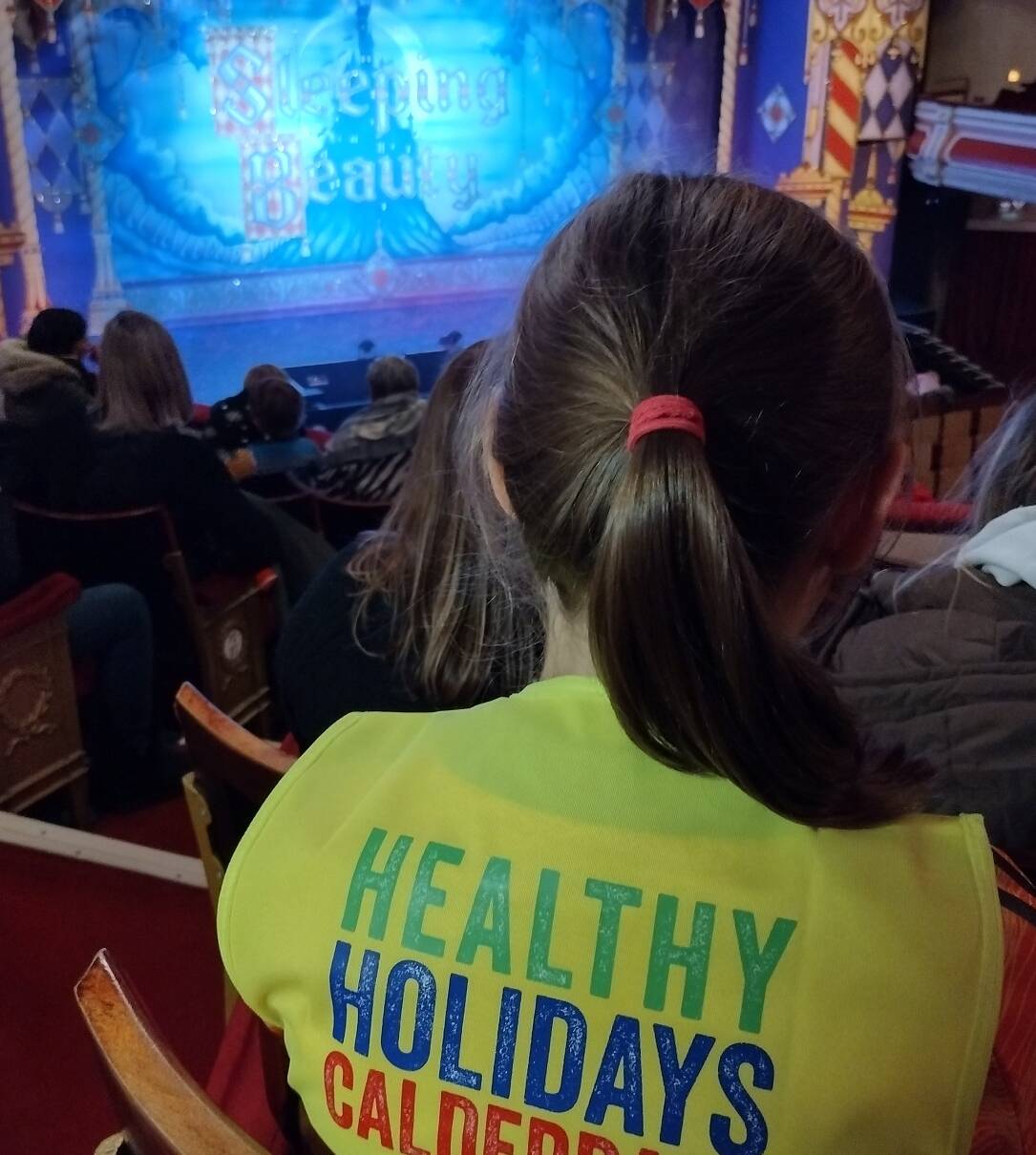 Young people in Calderdale have been enjoying exciting activities, all including a free, nutritious hot meal, as part of the Healthy Holidays Calderdale programme.
Funded by the Department for Education's Holiday Activities and Food Programme, Calderdale Council works with local providers to put together a programme of events for school children aged between 5 and 16 years old, who are eligible for free school meals.
During December, hundreds of children in the borough were able to enjoy a wide variety of activities, with every child attending receiving a hot, nutritious meal as part of the session.
To further support families and help with additional meals over the holidays, each young person attending a session was given a free tasty, locally sourced 'veg bag' as part of a partnership with local organisation, Pennine Cropshare. The bags contained a variety of locally produced fruit and vegetables and both sweet and savoury recipe suggestions to try at home.
Calderdale Council's Leader, Cllr Tim Swift, said:
"We understand that local families were particularly concerned about the Christmas school holidays this year, with the usual pressures of the season being exacerbated by the ongoing impacts of the cost of living crisis. I'm therefore delighted that so many families have been able to benefit from another successful Healthy Holidays programme.

"The programme has been running for over two years now and we've received some great feedback, both from families who appreciate the support and also from the many young people who've taken part and enjoyed some fantastic fun activities as well as tasty and nutritious meals."
The veg bags that were given to families taking part in the programme, were packed and distributed by Council staff and Pennine Cropshare with support from local volunteer Police cadets.
Melanie at Pennine Cropshare, said:
"Pennine Cropshare is delighted to support the Healthy Holidays Calderdale programme. We provided 1100 veg bags filled with organic, UK grown vegetables. This was a big challenge for the Cropshare Team but we were able to enlist a keen group of staff and volunteers to weigh, pack and deliver the veg bags."
As part of the Christmas programme of activities for Healthy Holidays, over 500 children enjoyed a trip to the Victoria Theatre to see the pantomime, Sleeping Beauty. The Council provided tickets to support the programme and allow young people to experience a pre-Christmas treat.
Steve Duncan, CEO of CFFC who work with Calderdale Council to award grants to providers of the Healthy Holidays fund, added:
"The Healthy Holidays programme has put smiles on thousands of children and young people's faces and supported some of the borough's most vulnerable and disadvantaged families.

"This year's visit to the Victoria Theatre pantomime was particularly special. It's great that children have been able to go and enjoy some Christmas magic."
The visit was supported by the Calder Community Coaching Trust, with volunteers accompanying young people. Chris Mitchell from the Trust, said:
"As soon as the children found out they were going to the Pantomime they were very excited and giddy. For some, a trip to the Pantomime is too expensive so this was a rare treat that they really appreciated and loved. Everyone had a wonderful time as it was really funny, and the children have continued singing the songs from the show."
To find out more about the Healthy Holidays Programme, visit https://www.calderdale.gov.uk/v2/residents/community-and-living/healthy-holidays-calderdale
For further help and practical support during the cost-of-living crisis, visit www.calderdale.gov.uk/mwic with advice on a wide range of topics. If you're worried about finances, there's also lots of information on this leaflet: Worried about money?(external link)
ENDS