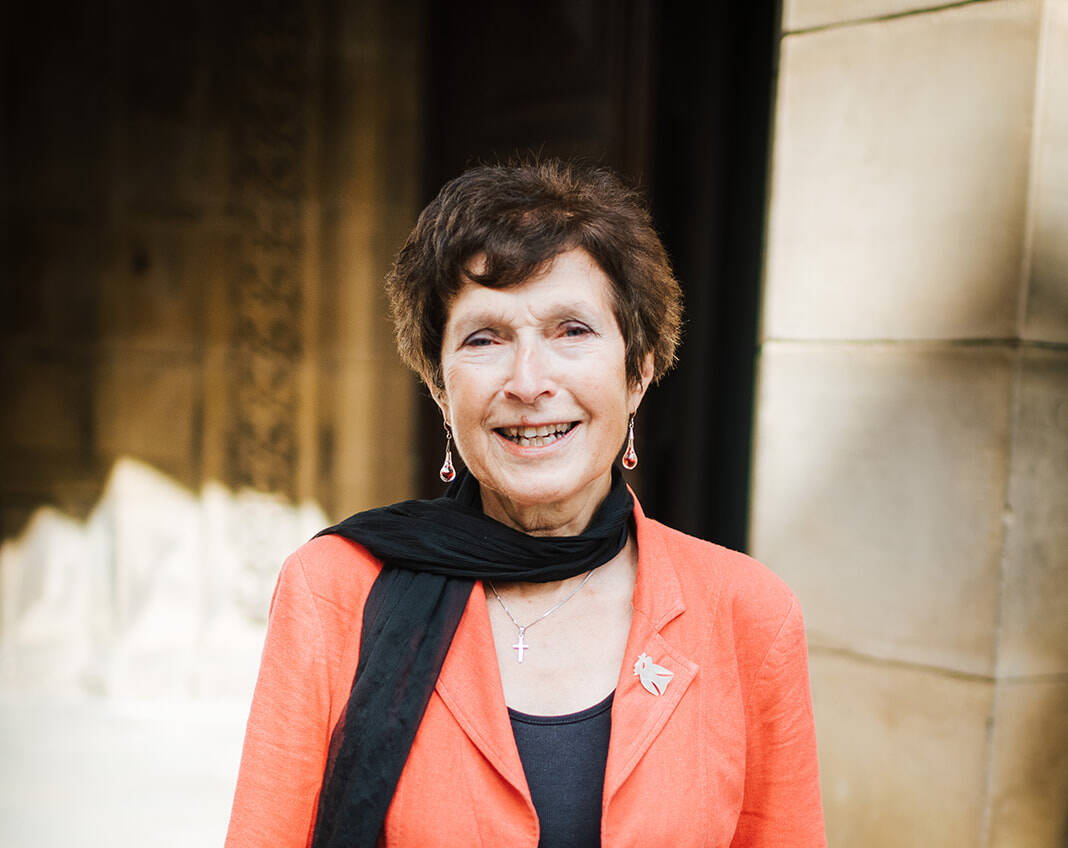 Support for Calderdale residents, businesses and voluntary organisations, to help them through the cost of living crisis, will be discussed at the Council's Cabinet meeting on Monday 14 November.
This will follow national Talk Money Week(external link) (7 – 11 November), which the Council is backing to encourage people to open up about their finances to help them feel more confident and resilient, and less worried.
Across the country, high inflation is continuing to drive up the cost of living for everyone. The impact of this on people who live, work, run businesses or have charities in Calderdale will be outlined at the Cabinet meeting, along with the wide range of support available.
Cllr Jenny Lynn, Calderdale Council's Cabinet Member for Public Services and Communities, said:
"We are deeply concerned by the issues that our communities are facing as a result of the cost of living crisis, which is pushing more people into poverty and making life even harder for those who are already disadvantaged.

"We are doing everything we can, together with our partner organisations, to ease the impact of the current crisis and help increase resilience. We are grateful to the many community groups that are doing their best to offer lots of practical support to residents who may be up against it.

"There's a huge amount of work going on already across the borough. The Council and other organisations are facing the same financial pressures as everyone else, so we're doing this with an ever-stretched budget. However, we remain committed to reducing inequalities and there are proposals to step up support, because we care for our communities.

"During Talk Money Week, we are handing out Money Worries leaflets and posters to help people feel less anxious and more in control of their finances."
Residents
The number of people living in poverty is predicted to increase in the coming
months. There are already 24.7% of children across Calderdale living in poverty, which increases to 56.1% in the most deprived area. The England average is 18.5%.
Calderdale's Anti-Poverty Partnership is working hard to reduce the harm caused by the rising cost of living. In September it launched the Fuel Your Knowledge campaign, which signposts residents to the support available in Calderdale. The Council's Money and Wellbeing Information Centre brings important information and advice together in one place: www.calderdale.gov.uk/mwic
Two new job posts, funded by Public Health, have been created to recognise the serious impact that the cost of living crisis will have on residents' health and wellbeing. The Cost of Living Response Programme Manager will be based in the Council, and the Cost of Living Voluntary Sector Support Officer within the Voluntary Sector Infrastructure Alliance.
Businesses
The Mid Yorkshire Chamber of Commerce has found that more and more businesses are struggling with the cost of lighting, heating, transport, raw materials and staff, and as most Calderdale businesses are small, the impact will be even greater.
The Council's Place Development Team, established in 2021, continues to work closely with local businesses to learn more about the issues they're facing and to provide support. Their new drop-in advice hubs, free for any business, are being held regularly in local libraries.
The Council is also working closely with the West Yorkshire Combined Authority
to ensure that future business support helps with resilience as well as
growth, so that businesses can plan more effectively for the future.
Voluntary groups
The voluntary sector is seeing reduced charity donations, existing donations stretching further, and increased demand for services as more people reach out for support. According to the Voluntary Sector Infrastructure Alliance, nearly 30% of Calderdale's voluntary groups said they had felt financially unstable in the past 12 months.
The West Yorkshire Combined Authority is working with councils to identify further ways to support voluntary organisations. This could result in around £300,000 being allocated to Calderdale to fund debt and money advice, employment support and warm spaces. The Cabinet meeting will be held on Monday 14 November 2022 from 6pm at Halifax Town Hall and can also be watched at https://calderdale.public-i.tv/core/portal/home(external link)