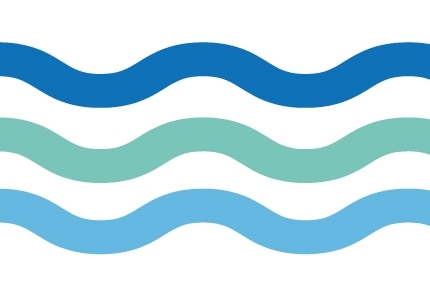 Established Mytholmroyd business, Russell Dean Furniture Showroom, is to receive a grant from Calderdale Council towards flood resilience measures.
At the meeting of the Council's Cabinet on Monday 12 December, members agreed to award a £75,000 grant to Stokers Ltd, which owns Russell Dean, towards flood resilience measures to be undertaken as part of the building of a new furniture store at Mytholmroyd.
The grant is part of the Council's £3 million fund agreed by Cabinet to boost the flood recovery and resilience programme.
A grant assistance scheme of up to £10,000 is in place for flood affected businesses, and this amount would address recovery issues for the majority of businesses affected. However, a small number have incurred greater expense, and Russell Dean is one of these businesses.
Established in 1960, Russell Dean is located in the heart of Mytholmroyd village, on the A646 Halifax / Burnley Road. The furniture showroom was badly damaged by flooding in both 2012 and on Boxing Day 2015. 
On Boxing Day, Russell Dean was flooded to a depth of 1.5 metres. The complete ground floor of the business, accounting for 80% of the store was affected and has not yet been repaired.
The business is currently trading from the first floor of the premises, but this is a relatively small space and not sustainable. The £75,000 grant from the Council and funding already secured from the Leeds City Region flood recovery fund, will go towards the company's ambitious multi million pound investment plan to build a new store, with the existing ground floor being converted into a car park.
The plans for the new store would also qualify for temporary business rate relief, under the Council's current investment support scheme.
Building a flood resilient, iconic new store would proceed alongside the wider flood investment and regeneration underway in Mytholmroyd and the flood affected parts of the Upper Valley.
Calderdale Council's Cabinet Member for Regeneration and Economic Development, Cllr Barry Collins said:
"The Council is firmly committed to doing all we can to help local businesses which were hit hard by the unprecedented flooding in 2015. 

"In addition to this grant, we've also worked jointly with the Leeds City Region LEP and West Yorkshire Combined Authority to see how their funds can strengthen the collaborative work to support local flood affected businesses.

"Russell Dean is a well-established local company and their plans are exceptional, so I'm delighted that we've been able to award this grant to support their ambition, which demonstrates real commitment to the future of Mytholmroyd."
Jonathan Stoker, Joint Managing Director of Stokers Ltd, owner of Russell Dean, said:
"We are delighted with the help that Calderdale Council has given us on this project. The councillors and the officers have worked extremely hard with us to make this happen and have backed us every step of the way. We, and Calderdale Council, know how important this business is to Mytholmroyd and we were determined to do everything we could do to ensure its continued presence in the town. The proposed new building will ensure the business will have many more great years in Mytholmroyd and will continue to serve the local community and attract people from the wider area into Mytholmroyd, which can only be great news for the local community. 

"It is hoped to start building in early spring 2017 with a completion date of December 2017; we are very excited about the new building and the future ahead.  The new store will create more job opportunities as well as secure the future of the existing staff who have worked in the store for many years."