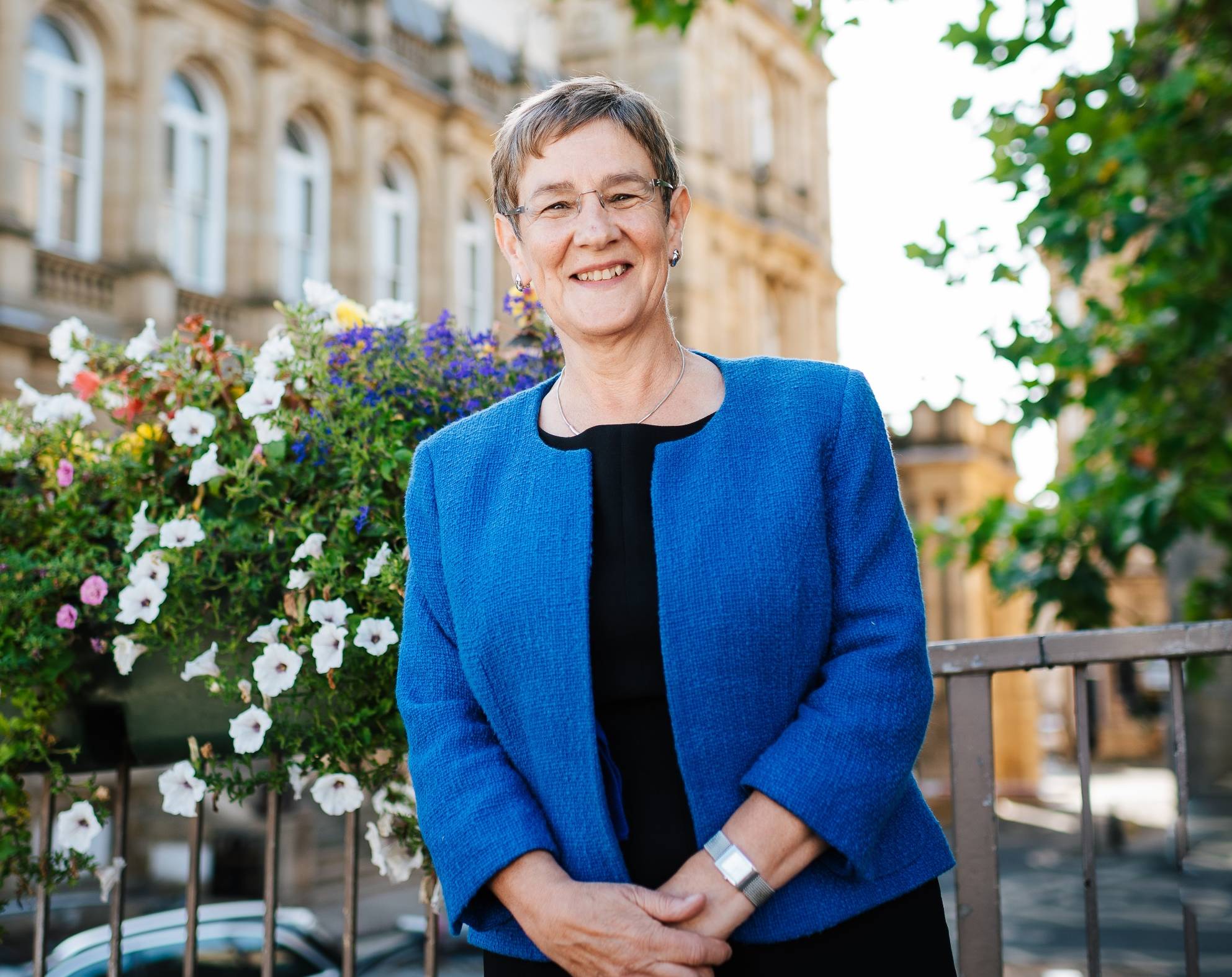 As more shops and businesses start to reopen in Calderdale's towns, the Council is introducing measures to support social distancing and allow for queuing areas.
From Monday 15 June non-essential retailers are able to reopen, provided they meet the COVID-19 secure guidelines. This includes shops selling clothes, shoes, toys, furniture, books and electronics, and tailors, auction houses and photography studios. Halifax Borough Market and Todmorden Market Hall will also be open for the sale of non-essential as well as essential items.
To complement the safety measures introduced by retailers, the Council is introducing temporary street closures and removing some on-street parking bays in areas of towns across the borough.
In Halifax, the bus stops and taxi rank on Market Street outside the market and Tesco will be moved. The taxi rank will be relocated to Westgate entrance of The Piece Hall and the bus stop relocated to in front of Princess Buildings at Northgate. On-street parking bays will also be out of action on Old Market, outside McDonald's and Subway, allowing for increased room for pedestrians
Existing pedestrian areas on Southgate, Corn Market, Russell Street, Crown Street and Cheapside will have loading time restrictions maintained, with the roads completely closed to vehicles between 10am and 4pm, seven days a week.
In Hebden Bridge, Old Gate will be closed to traffic. Loading will be allowed before 10am and after 4pm. All parking bays on Crown Street will be closed off.
Parking and loading bays on Commercial Street in Brighouse will also be removed, and Water Street in Todmorden will be closed to traffic up to the junction with Dale Street, with loading allowed before 10am and after 4pm.
In Sowerby Bridge, Hollins Mill Lane will be closed completely 24/7 to through traffic at the western end. All businesses will retain full two-way access. This will allow more space for walking and cycling to and from the town, and to link up with the canal towpath and the Route 66 and 68 cycle paths.
All the changes are temporary, but will be in place until at least the end of July. The effectiveness of the measures will be regularly assessed and further schemes will follow where appropriate as the COVID-19 recovery process continues.
The Council is also working with the West Yorkshire Combined Authority to support plans to help people travel more easily by bike or on foot, and to provide more space to travel safely while social distancing.
An online, interactive map has been created for residents to highlight streets or areas where there are social distancing issues. These measures will be assessed on their benefits and viability and may be trialled to help people cycle and walk more, whilst maintaining social distance.
The information collected will be used by the Combined Authority and partner councils to inform a West Yorkshire-wide programme of short and longer-term improvements. For more information and to access the map, visit www.yourvoice.westyorks-ca.gov.uk/safestreets(external link)
Calderdale Council's Cabinet Member for Regeneration and Resources, Cllr Jane Scullion, said:
"It's a welcome step that non-essential retailers are able to reopen from 15 June but as COVID-19 will be with us for some time to come, the shopping experience will be very different with retailers introducing strict safety measures.

"To help support our local businesses and enable social distancing, we're introducing a number of measures to make our town centres as safe as possible for everyone. This will allow for wider, safe pedestrian areas for people to shop and queue with confidence.

"We also want to support active travel methods like walking and cycling that many people have been enjoying recently. We'll be introducing our own measures, but also ask that people let us know where they're experiencing issues with walking or cycling safely by logging the locations on the West Yorkshire Combined Authority's interactive map.

"It's going to be a long recovery process, but these are just some of the ways we're looking to support a safe future for everyone and to rebuild our place and our economy."
People are still advised to stay at home as much as possible, this is the single most important thing to do to protect the NHS and care homes and save lives. People visiting shops must stay two metres away from others at all times, and follow the social distancing and safety measures that will be in place.
It's also incredibly important to maintain good hygiene by washing your hands(external link) with soap and water often, for at least 20 seconds, avoid touching your face and follow the 'catch it, bin it, kill it(external link)' guidance.