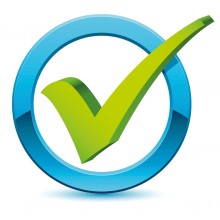 A new way of working to better support young people in care has been awarded £444k as part of the government's Children's Social Care Innovation Programme. 
In a recent speech at the National Adult and Children's Services (NCAS) Conference 2016, the Education Secretary, Justine Greening, announced that Calderdale Council's Positive Choices project had been successful in receiving the funding. 
The Positive Choices programme will support young people at high risk of removal and older care leavers to reduce the number of children being taken into care.
A significant number of children who are looked after or care leavers become pregnant while they are supported by the Council. Unfortunately some of their children then have to be taken into care. To stop this cycle, Positive Choices will use a behaviour change model to provide early, intensive interventions to young women, and where appropriate, their partners, throughout pregnancy and the early years. 
Each 'at risk' young person will be allocated a key worker, who will aim to support them to make well informed choices about parenthood, and provide them with information to reduce risk of unplanned pregnancies. They will also be a single point of contact to make getting in touch easier for young people if they want to access support or advice. 
Calderdale Council's Cabinet Member for Children and Young People's Services, Cllr Megan Swift, said: 
"It's great news that we've been awarded funding to help pursue the Positive Choices project.  

"We realise that parenthood for our young people presents them and us with significant challenges in how we support them to succeed and they feel supported by us to succeed. 

"We start in the belief that our young people can be safe, successful parents now and in the future. Positive Choices aims to break what can be a destructive cycle, and provide our young people with the information and support to help them become good parents when the time is right for them."