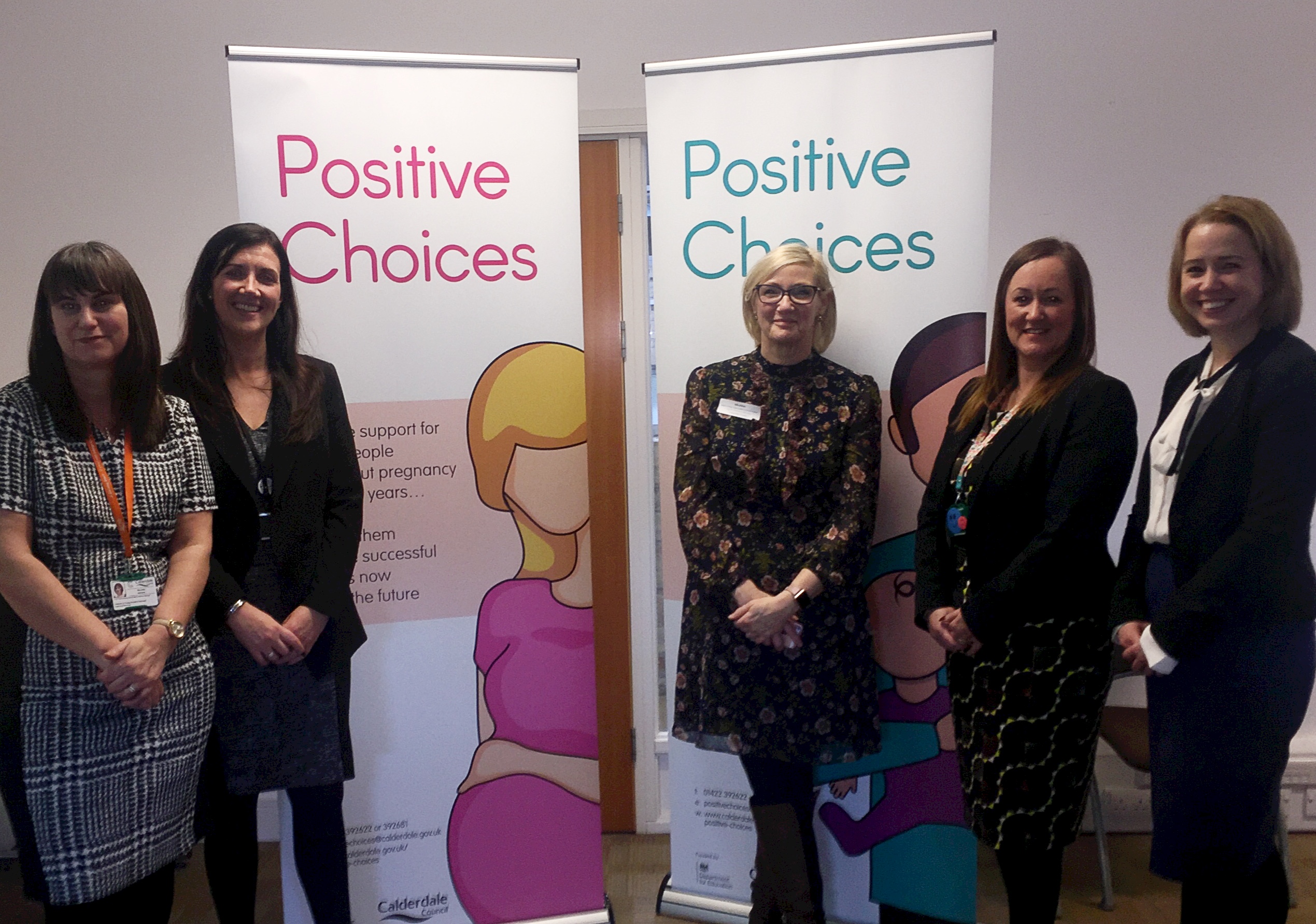 An innovative new way of working to better support young people in care has now officially launched in Calderdale. 
The Positive Choices programme looks to reduce the number of children being taken into care by supporting young people throughout pregnancy and early years.  
A significant number of children who are looked after or care leavers become pregnant while they are supported by the Council. Unfortunately some of their children then have to be taken into care. To stop this cycle, Positive Choices uses a behaviour change model to provide early, intensive interventions to young women, and where appropriate, their partners, throughout pregnancy and the early years.  
The Council was successful in its bid for funding for the programme through the Department for Education's Innovation Fund, receiving over £400k. Earlier this month, Positive Choices officially launched, with over 60 people from 20 different organisations across Yorkshire and Humber attending an event at the Shay Stadium, Halifax.  
At the event, attendees heard more about the scheme and also listened to two parents who gave their first- hand accounts of working with Calderdale Council's early intervention services and how their family received support. 
Calderdale Council's Cabinet Member for Children and Young People's Services, Cllr Megan Swift, said: 
"Positive Choices starts in the belief that our young people can be safe, successful parents now and in the future, providing them with the information and support to help them become good parents when the time is right for them. 

"It was very clear to those who attended the Positive Choices launch how passionate Calderdale is about our new programme. It was also really encouraging to hear from families who have already received our support and are continuing to make positive choices moving forward. It's always lovely to hear how the Council's work has helped – especially directly from families themselves." 
Edward Timpson, Minister for Vulnerable Children and Families, said: 
"We know that children thrive when the professionals who care for them are given the freedom to turn their passion and expertise into providing life-changing support. This project, led by Calderdale Council, is a fantastic example of an initiative providing much-needed help for vulnerable young people, and I am delighted that the DfE has awarded funding to support this."  
For more information about the programme, visit www.calderdale.gov.uk/positive-choices