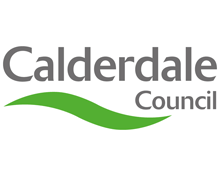 A new strategy to help tackle poverty in Calderdale is being discussed by the Council's Cabinet on Monday 3 December.
An anti-poverty action plan has been developed by the Council and its partners to ensure that services are targeted where they are needed most.
Particular focus is given to reducing child, fuel and food poverty, which have been identified as key areas of need, to help the Council deliver the Vision for Calderdale in 2024, building on the borough's kindness and resilience.
Calderdale Council's Cabinet Member for Neighbourhoods and Communities, Cllr Susan Press, said:
"We recognise the effect that austerity has had on some communities. We know that the introduction of Universal Credit has been difficult for some of our most vulnerable residents. Despite ongoing budget challenges, we are doing our best to support people, working as a Council and in partnership with the voluntary and community sector."
There are three key areas:
Prevention – Identifying necessary work to be done to support residents and protect them from falling into poverty
Intervention – Providing immediate support for those residents who may be in poverty
Resilience – Providing support and the means for residents to stay out of poverty
The action plan also looks to complement the Council's work to build an inclusive economy, where everyone can access jobs, skills and opportunities. It also incorporates elements of the Cohesive Communities Strategy, which looks at how the Council can address inequalities.
Calderdale Council's Cabinet will be asked to consider the full plan and give approval for the recommended actions to take place. The item will be discussed at the meeting at Halifax Town Hall on Monday 3 December, starting at 6pm.
The year 2024 marks Calderdale's 50th birthday. Where do we want to be by 2024? What's our ambition and what will be different? Get involved with the debate on Twitter with #VisionCdale2024 and find out more at https://www.calderdale.gov.uk/v2/council/vision-2024