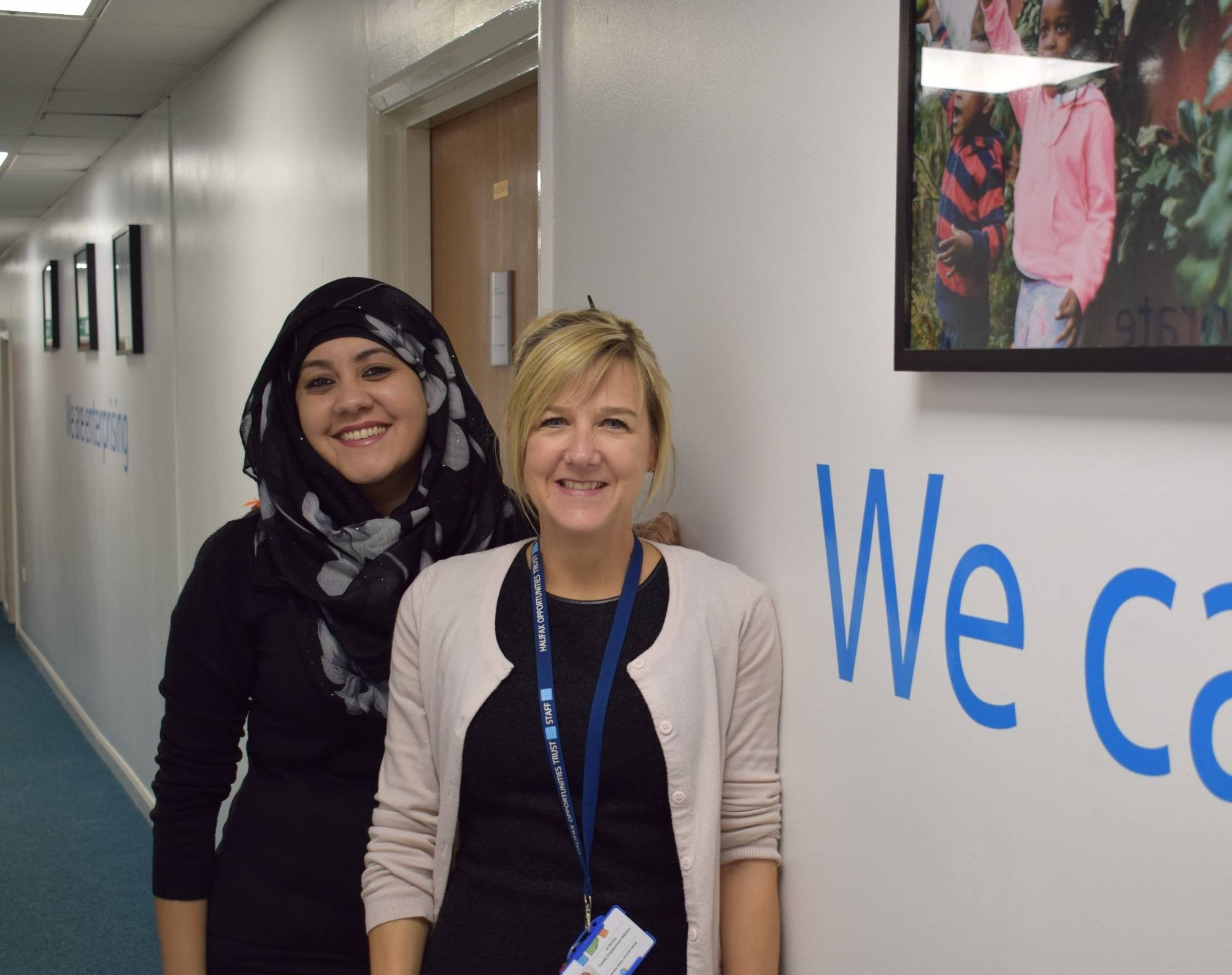 The impact of work to tackle poverty across Calderdale over the last 12 months will be discussed by the Council's Cabinet on Monday 4 November.
The Council is committed to working with other organisations to prevent people from falling into poverty, to support residents living in poverty through intervention, and to help people be more resilient to stay out of poverty.
In December 2018 the Council launched a joint Anti-Poverty Action Plan in partnership with a range of local organisations which work with people who are living in poverty.
This was in response to the effects of welfare reform and austerity measures on Calderdale's most vulnerable residents. The work supports the Vision2024 for Calderdale, building on the borough's kindness and resilience.
Cllr Susan Press, Calderdale Council's Cabinet Member for Public Services and Communities, said:
"Welfare reform, austerity measures and cuts to public services have all resulted in a reduction in financial support to people in the borough on low incomes.

"The reality is, almost anyone can experience hard times. Unexpected events such as bereavement, a rise in living costs, relationship breakdown, ill health or a drop in earnings through job loss or benefit changes is all it takes to move a family into poverty.

"We believe our Action Plan, alongside the Inclusive Economy Strategy and Cohesion Strategy provides a framework for real change. It takes account of the causes and consequences of those affected by poverty and focusses on tackling inequality through targeted strategies of support to build resilience and empower local communities working in partnership."
At the Cabinet meeting, Councillors will discuss the progress made on the Anti-Poverty Action Plan over the last 12 months. They will also be asked to give the go ahead for the Anti-Poverty Partnership's work to continue for a further year.
Achievements during the last 12 months include:
Helping more people to heat their homes affordably. The Council has increased take-up of its Affordable Warmth Scheme to more than 200 residents during the last year, compared to 37 the previous year.
Launching an Employment Hub at Leeds Beckett University Business Centre in Halifax, which aims to support over 600 young people, create more than 170 new apprenticeships and support over 260 apprentices into work or further training.
Creating a toolkit to help organisations run Holiday Kitchens to give families access to healthy food. In summer 2019, Halifax Opportunities Trust ran a successful Holiday Kitchen at its Outback Community Kitchen & Garden in Park ward, Halifax, serving over 250 hot and healthy meals plus a variety of family interaction and play opportunities. The Holiday Kitchen was funded by the National Lottery Community Fund and the European Social Fund.
Launching 'Street Reach' – a new service to support people who are rough sleeping or street begging in Calderdale.
Fatima's story:
When Fatima lost her job it was a huge blow to her confidence and motivation.
She went to some sessions run by Halifax Opportunities Trust's Employment Services team and met Employment Advisor, Jo, who encouraged Fatima to sign up to the Right Steps to Work programme* to help her find quality work. Fatima said:
"Before I started working with Jo I felt like giving up. Jo has been so supportive, she has helped me with my CV and interview techniques, she has helped build my confidence back up to where it should be."
Thanks to this support, plus experience gained from a placement at a local charity which Jo arranged, Fatima secured paid work in February 2019.
*The Right Steps to Work programme is jointly funded by DWP and the European Social Fund.
To help more people, actions to progress as part of the Anti-Poverty Action Plan over the next year include:
Work to ensure private landlords provide good-quality accommodation.
Launching an autumn / winter campaign to raise awareness of how the Council is supporting rough sleepers and people who beg, including extended opening times at the Winter Shelter (previously the shelter opened from January to March, but this has now been brought forward to October).
Jointly developing a 'Good Employers Charter' with local employers, to recognise those who pay the Living Wage, recruit local apprentices and offer in-work training and career progression.
The Anti-Poverty Action Plan will be discussed at Calderdale Council's Cabinet meeting on Monday 4 November at Halifax Town Hall, starting at 6pm.
The year 2024 marks Calderdale's 50th birthday. Where do we want to be by 2024? What's our ambition and what will be different? Get involved with the debate on Twitter with #VisionCdale2024 and find out more at www.calderdale.gov.uk/vision