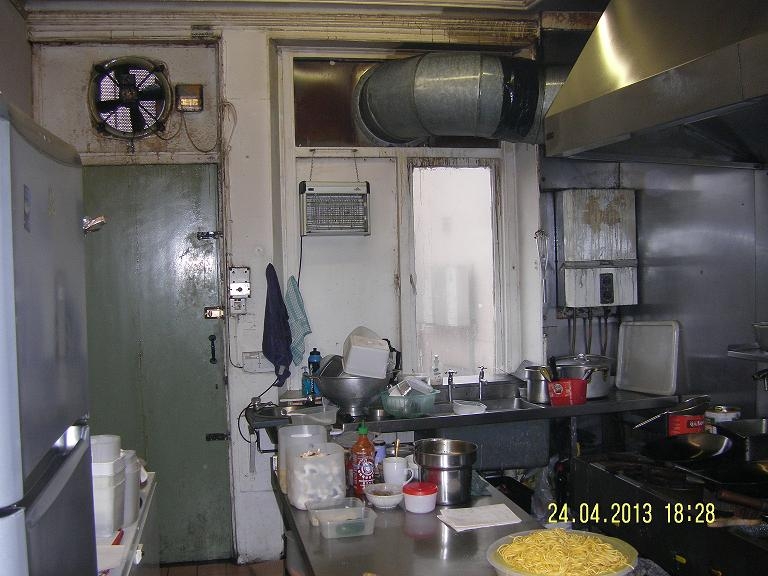 A Calderdale takeaway has been fined for having poor food hygiene and putting people's health at risk.
Calderdale Council Environmental Health officers visited Welcome Chinese Takeaway at 5 Southgate, Elland, in April and identified a number of serious food hygiene and safety offences. These included poor practices that could result in cross-contamination of food; filthy equipment and surfaces in the kitchen; disrepair of equipment and fittings; and the lack of up to date records of any food safety checks carried out within the business.
The Council had warned the takeaway owner, Mrs Tu Yung Chan, about similar issues at previous inspections, and had advised her numerous times on how to run her business safely. She was cautioned on 24 July 2011 for a number of food hygiene offences. As Mrs Chan showed continued disregard for public health, the Council took legal action against her in the interests of protecting the public.  
Mrs Chan pleaded guilty to eight offences in Halifax Magistrates' Court on Friday 27 September and was fined £16,000 (£2,000 per count) plus costs of £1,315 and a £120 victim surcharge – a total of £17,435. The Court commented on the seriousness of the offences and the poor history of the premises.
Calderdale Council's Head of Housing, Environment and Renewal, Mark Thompson, said:
"We work hard to give Calderdale businesses the direction and information they need to comply with food hygiene and safety requirements. We take breaches of hygiene standards very seriously and will not hesitate to take action if we find any areas of concern. In this case, we took legal action against a persistent offender who had put people's health at risk. We will continue to monitor the takeaway."
For more information about food safety regulations and inspections, please go to Food Safety. You can also talk to the Environmental Health service for information and advice on food hygiene and safety – please call 01422 392373.