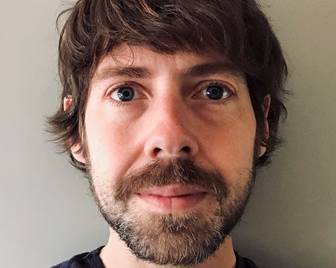 Calderdale Council is looking to declare an Air Quality Management Area (AQMA) on the A58 at New Bank, Halifax.
In order to inform the Council's ongoing work to tackle air pollution and support the continued fight against climate change, air quality is regularly monitored across the borough.
This monitoring has identified that levels of Nitrogen Dioxide on the A58 at New Bank have been found to exceed the objectives set by government.
Under the Environment Act 1995, councils must take action when annual average air quality objectives for nitrogen dioxide are not met. As such, the Council is seeking approval from Cabinet to formally declare the A58, New Bank as an AQMA.
There are currently seven AQMAs in the borough. By adding the A58, New Bank to this list, the Council would be able to include air quality considerations in decisions affecting this area and more widely, positively impacting on the lives of local residents and visitors alike.
Calderdale Council's Cabinet Member for Climate Change and Environment, Cllr Scott Patient, said:
"It's vital that we all take action to improve air quality and we're highlighting the issue through our Let's Clear the Air campaign and tackling the problem through our Air Quality Action Plan.

"In some areas of Calderdale, levels of pollutants are dangerously high – contributing to our decision to declare a climate emergency at the start of this year.

"The declaration of AQMAs also help to remind people that there's a real and urgent issue with air pollution in Calderdale and we must act now to protect our environment for future generations."
Air pollution causes up to 36,000 deaths in the UK each year. Actions to improve air quality feature as part of the Council's Air Quality Action Plan and Cabinet's '100 days' ambitions and are promoted through the Let's Clear the Air campaign: www.calderdale.gov.uk/letscleartheair.
The priority to improve air quality supports the Vision2024 for Calderdale. In the year 2024 Calderdale will celebrate its 50th birthday. Where do we want to be by 2024? Join the conversation by following #VisionCdale2024 on social media and visit www.calderdale.gov.uk/vision 
The item will be discussed at the meeting of Calderdale Council's Cabinet on Monday 29 July at Halifax Town Hall, starting at 6pm.