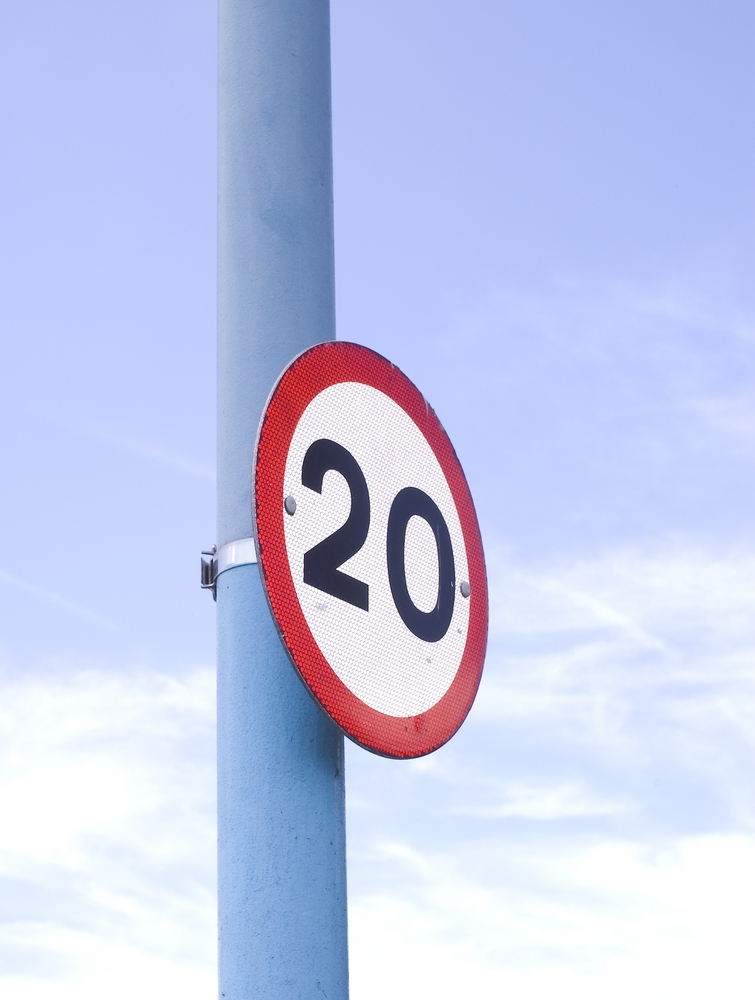 Making our roads safer is a priority for all of us, however we travel, and Calderdale Council is looking at the progress and the benefits of the roll out of 20mph limits in the borough.
20mph speed limits are now in place in 13 areas of Calderdale, with six more planned by 2017. Installing 20mph limits aims to help make our streets safe and pleasant wherever we live and however we travel. The move towards more 20mph areas reflects what other parts of the UK are already doing, and Calderdale is the first place in West Yorkshire to introduce 20mph speed limits on most residential streets.  
 Calderdale Council's Economy and Environment Scrutiny Panel will now hear about the progress of the introduction of 20mph limits, and assess the current successes and challenges of the roll out.
 The Panel will hear from Council Officers, West Yorkshire Police and other interested parties on the subject of 20mph speed limits in the borough; the enforcement of said speed limits; along with educational programmes and activities; and how to engage with our communities and residents to put in place preventative measures.
The Chair of the Economy and Environment Scrutiny Panel, Councillor James Baker, said:
"Calderdale residents have told us that road safety is one of their greatest concerns and the speed of traffic is frequently raised at ward forums and police meetings. 

 

"It's recognised that slower speeds help to reduce the number of road collisions and seriousness of any casualties, but we will also be discussing 20mph areas in more detail, including their size and how they're enforced. 
"It will be really interesting to hear about the successes and challenges of the campaign, and I very much welcome members of the public to attend the Scrutiny Panel meeting and I look forward to hearing their views." 
Mark Burns-Williamson, the Police and Crime Commissioner for West Yorkshire informed the Panel that:
"Road safety is of real concern to our communities and last year, after extensive consultation with members of the public I included road safety as a priority in the refreshed police and crime plan that set out the strategic direction for the police here in West Yorkshire over five years to 2018.

"We all have a responsibility for road safety and speeding remains an issue of high concern for our police, particularly in residential areas. The 20mph limits must be enforced in an appropriate and proportionate way, working with the police and with our partners. However, enforcement is only one part of the picture, it is also important to raise awareness and educate drivers and engage with our communities and residents to put in place preventative measures. It is about local areas, finding local solutions that work for them."
The meeting will be held at 6pm on Thursday 12 November at Halifax Town Hall.