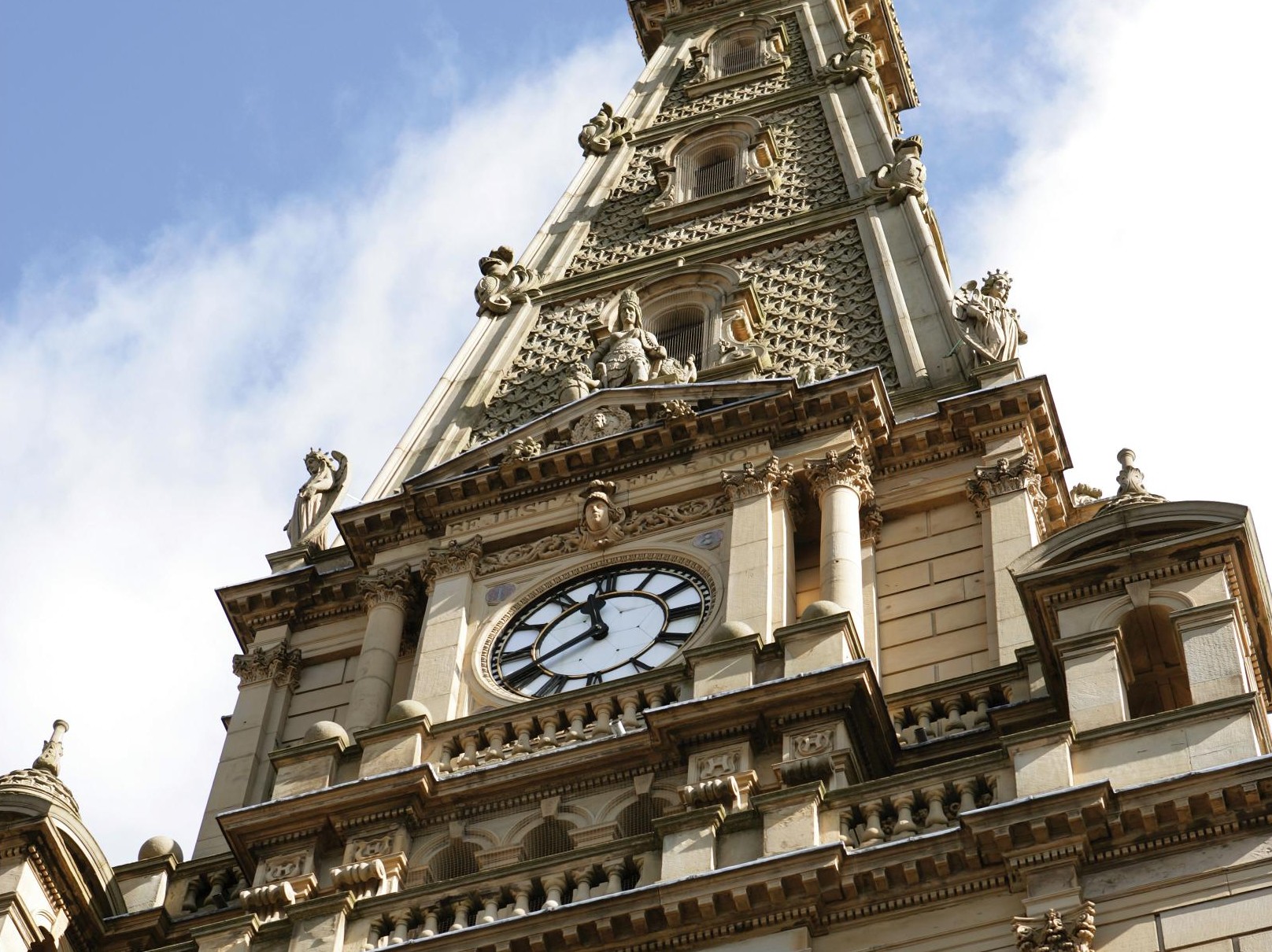 Two free tours of Halifax Town Hall have been organised as part of the public consultation on this year's budget proposals. 
The Town Hall is a magnificent Grade ll* listed building which was designed by Sir Charles Barry, the architect of the Houses of Parliament. 
The tour will be a chance to see behind the scenes and to learn all about the Town Hall's grand history having been officially opened by the Prince of Wales, later Edward VII, on 4 August 1863.  This was the first visit ever made to Halifax by a member of the Royal Family.  
At the end of the tour there'll be chance to enjoy light refreshments and to hear about the Council's budget proposals for the next three years.   
Cabinet Members and Council Officers will be on hand to explain the draft budget and listen to people's views on the proposed changes to Council services.  It's an opportunity people to find out more about the plans and provide feedback. 
Leader of Calderdale Council, Cllr Tim Swift said: 
"It's vital that everyone has their say on the budget proposals as these are important decisions which will have an impact on Council services in the years to come.   

"We're keen to hear from as many people as possible, so this year we thought we'd combine the consultation sessions with a tour of Halifax Town Hall because we know people will welcome the chance to visit one of the finest buildings in the borough.   

"It's just one of the many examples across Calderdale of how the Council is protecting these important civic buildings which are such a key part of our local heritage." 
The tours will take place on Thursday 2 February 2017.  The afternoon tour is now fully booked however there are still places available on the evening tour, which will take place from 6pm to 7.30pm.  Please book early as places on the tour are filling up quickly. 
Places on the tour can be booked via www.eventbrite.co.uk(external link) or by contacting Daniel Jessop on daniel.jessop@calderdale.gov.uk or telephone 01706 548105 or 07912 891370.
Even if you can't attend one of the tours you can still comment on the budget proposals. There will be a stand in Halifax Town Hall providing information on the budget proposals will be staffed by Council Officers between 9am and 5pm between Tuesday 31 January and Friday 3 February 2017.  Please call in if you'd like to learn more. 
Alternatively you can download the feedback form at Budget 2017 and send it, with your comments, via email to budget@calderdale.gov.uk or post it (no stamp required) to:  
Budget Consultation, FREEPOST, Licence number RTJK-SCKU-XGCL, Town Hall, Halifax HX1 1UJ 
All responses to the proposals will be considered before the final recommendations are made by Cabinet on Monday 13 February 2017. 
Final decisions will be taken at the Annual Budget Council meeting at 6pm on Monday 27 February 2017 at Halifax Town Hall.