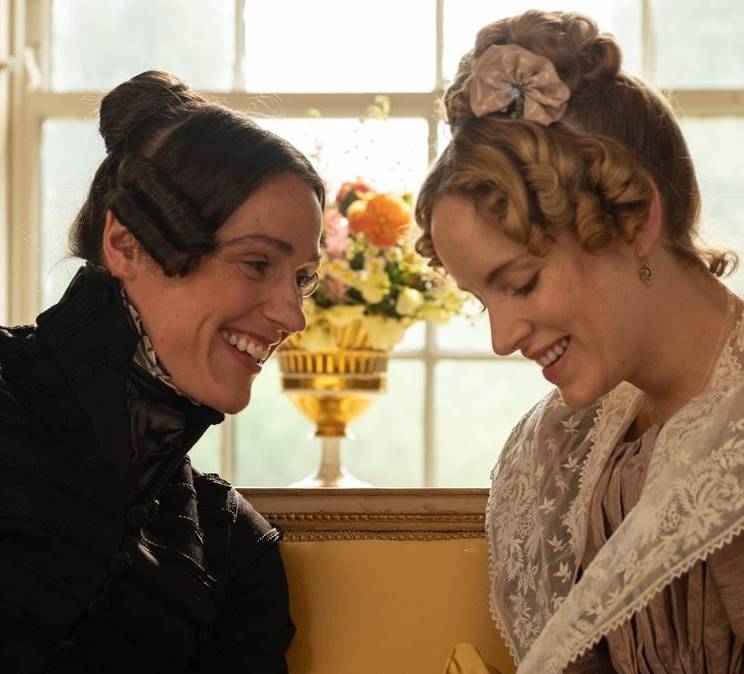 A magical Winter Craft Fair at the internationally famous Shibden Hall, Halifax, will mark the last few weeks of the museum's most successful season yet.
Visitor numbers have trebled since Shibden featured in Sally Wainwright's BBC and HBO series, Gentleman Jack, which told the story of Anne Lister – lesbian, scholar, traveller, businesswoman and landowner – to the world.
Cllr Susan Press, Calderdale Council's Cabinet Member for Public Services and Communities, said:
"We're overwhelmed by the incredible and far-reaching impact of Gentleman Jack. The TV series has showcased Calderdale's distinctiveness to the world, leading to unprecedented visitor numbers to Shibden and beyond. It has secured our place on the map as a major cultural, LGBTQ and heritage destination, not only boosting the local economy, but also having a profound, personal impact on the lives of many people across the globe."
Calderdale Council's Winter Craft Fair at Shibden Hall on Saturday 16 November and Sunday 17 November (10am to 4pm) will be a real celebration of the difference Gentleman Jack has made, and a chance to find unique gifts, try local produce, enjoy the festive atmosphere and explore Anne Lister's historic home at a reduced price.
The fair will be one of the last chances to go inside Shibden Hall before it closes for winter on Tuesday 24 December until Monday 2 March 2020 (it will also be closed between Thursday 7 and Friday 15 November 2019 for essential maintenance). With a second series of Gentleman Jack confirmed, the Hall is expected to be closed for filming for a number of weeks during June / July and September / November 2020.
It is anticipated that this year's Winter Craft Fair will be the most popular yet. Since Gentleman Jack aired in spring 2019, visitor numbers at Shibden Hall have exceeded all previous records. Visits trebled between May and August 2019. In August 2019 alone, there were 14,419 visitors compared to 2,579 in August 2018. Over summer 2019, the average was 500 visitors a day – in previous summers, a more typical number was about 150.
To harness the potential for museums, tourism and Calderdale's wider cultural offer, the Council is working in partnership with other organisations such as Cultural Destinations Calderdale (an Arts Council / Visit England project to increase cultural tourism) and local cultural and heritage attractions. Economic growth, global positioning and telling the borough's story are key elements of the Vision2024 for Calderdale and its themes of distinctiveness, resilience, kindness, enterprise and talent.
Here are just some of the impacts of Gentleman Jack:
Increased income has been reported from museums, local businesses, hotels, events and attractions. "We have had people visiting Shibden Hall and popping by, they have picked up on us via social media. We have had an increase in American and Canadian tourists." (The Old Bridge Inn, Ripponden). "The effect of the programme has been a 40% increase in visitors over the summer period (500 to 700 in a week!!). Donations and shop sales have increased too." (Halifax Minster).
The series has inspired a real celebration of diversity. American writer Janet Lea conducted a survey about the 'Gentleman Jack effect' and received heartfelt comments from more than 500 women in 48 countries. The series has inspired deep emotions in viewers, and 98% of respondents believe its impact will be long-lasting. They say it has altered how they feel about themselves and others, prompted changes in their attitudes and behaviour, and made them hungry for more information about Anne Lister and where she lived. 20% have already been to Shibden and 62% are planning to visit in the future.
Visits to Bankfield Museum in Halifax, where costumes are on display from Gentleman Jack, have almost trebled. Due to popular demand, the Council has extended the exhibition by eight weeks until Monday 23 December 2019.
Anne Lister Weekend (July 2019) events sold out quickly. Visitors came from all over the UK and the world. "The weekend was an emotional one for many attendees, especially lesbian women. Feedback included: 'You created something here that was needed and important' and 'It's been one of the highlights of my year'." (Cultural Destinations).
A Facebook Live interview with Helena Whitbread at Shibden Hall was viewed by over 11,000 people globally and many responded saying they were inspired by Anne Lister's story.
Over 70 people, including national and international visitors, attended the Anne Lister and Brontë sisters conference at Bankfield Museum in October 2019.
The Council is looking into a range of plans to build on the impacts, including:
Developing Walker Pit as an additional visitor attraction.
Creating a visitor centre, with modern and flexible education and interpretation space.
Improving access throughout Shibden Park.
Re-establishing the kitchen gardens and feeder ponds in Shibden's grounds.
The work on Gentleman Jack and the wider tourism offer is a key strand of the Vision2024 for Calderdale – the strategy that sets out where we want Calderdale to be by the time it reaches its 50th birthday in 2024. www.calderdale.gov.uk/vision
More information about Shibden Hall and things to do in Calderdale:
https://museums.calderdale.gov.uk/visit/shibden-hall